The Bachelor of Arts in Theatre and Dance allows students to explore multiple disciplines within the department. Students select a curriculum from departmental course offerings that can be tailored to pursue the following emphases:
dance performance and choreography
design and technology (includes stage management)
history, literature and dramaturgy
performer's process
playwriting and directing
theatre for youth and communities
The B.A. in Theatre and Dance includes flexible elective hours that allow students to combine this degree plan with coursework in other areas as a certification program or double major.
The department produces an annual season of six to eight main stage productions encompassing a wide variety of performance experiences that range from classical to contemporary plays, musical theatre and original scripts. In addition, there are more than 20 performance opportunities each year for students majoring in theatre. Many productions are student-produced, providing opportunities to develop new skills as directors, writers, production managers, designers and dramaturgs.
B.A. students time at UT is spent making discoveries, leaving with both foundational skills and a deeper knowledge of themselves as artists. Students come out of the program well prepared and with the experience to pursue work in their chosen career.
Download Sample Degree Plan

 

 

You may need to install Acrobat Reader to access this document. 

Please note that this is a general degree plan for the B.A. in Theatre and Dance. Courses may vary depending on your chosen emphasis.
Dance Performance and Choreography
The Dance emphasis offers all the elements of the B.F.A. in Dance with added flexibility to pursue other fields of study. It is ideal for artists who want their undergraduate experience to address multifaceted or interdisciplinary interests. Students who pursue this degree track can focus their dance studies in performance, choreography or a combination of both while also pursuing other majors or minors that broaden their expertise and puts dance in conversation with other disciplines. Students in this emphasis also have the option to participate in the B.A. Honors Thesis Program, which allows them the opportunity to develop scholarly creative projects based on their interests. 
Design and Technology
Design and Technology emphasis students have many opportunities to participate on a variety of productions, including theatre, dance concerts, opera, new plays and devised work. Students can fill a variety of roles as stage managers, designers, assistants and collaborators and have the opportunity to take any (and all) of the technical theatre classes offered, independent studies in their area(s) of interest and specialty project classes. Some students in the design and technology emphasis choose to focus in one area, but there is the flexibility for those who prefer to explore lots of areas of interests and goals. Students can expect to be involved early on as part of the development process and will work closely with graduate and guest artist playwrights, choreographers, directors and designers.
History, Literature and Dramaturgy
The History, Literature and Dramaturgy emphasis supports students who wish to further their skills as researchers, thinkers and makers in theatre, dance and performance. Students in this program will focus on the historical development, cultural and theoretical contexts, and artistic significance of theatre, dance and performance disciplines and institutions, as well as the interrelationships of these fields and the role of performance in public spheres. Through production dramaturgy, they may also train to apply their research skills in the making of new performance. 
Performer's Process
In the Performer's Process emphasis, our goal is to support students who wish to develop their craft as actors while crafting the impact they want to have on their art and the world. Students embark on rigorous actor training while also developing other creative and leadership skills. Performer's Process students have the opportunity to take classes in Shakespeare, Devising, Acting for the Camera and Dance, as well as classes in the other B.A. emphases.
Playwriting and Directing
In the Playwriting and Directing emphasis, students study the art of storytelling and initiating projects.  Students will take courses in both playwriting and directing to develop skills in dramatic writing, theatrical storytelling and leading collaborative processes.  Students in this emphasis must possess a broad, expansive interest in theatre and the ability to create meaning along with the desire to explore how their voices and experiences may shape the future of our field. 
Theatre for Youth and Communities
The Theatre for Youth and Communities emphasis focuses on the pedagogy and practice of theatre in professional performance, schools and community settings. Students explore the fields of theatre for young audiences and teaching artist praxis. Students work as artists, teachers and scholars to engage diverse populations of youth and in theatre performances, as well as applied theatre experiences. 
B.A. Honors Program
The Honors Program at the Department of Theatre and Dance provides outstanding Theatre and Dance majors an opportunity to undertake an advanced research, writing and/or creative project under the close supervision of a member of faculty. Participants in this program enjoy the benefits of iterative research and writing workshops as well as ongoing mentorship to build their skills as thinkers, communicators and makers in the fields of theatre, dance, performance and education, among others. Previous BA Honors students have also been the recipients of the UT Co-op George H. Mitchell Award which recognizes students who have demonstrated unparalleled dedication and achievement in their chosen fields of study. The notation "Special Honors in Theatre and Dance" appears on the transcript of each graduate who completes the program.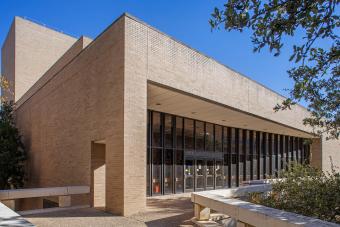 Schedule a Visit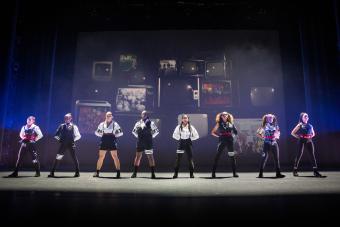 See What's On Stage
B.A. in Theatre and Dance FAQs
How do I apply?
Detailed step-by-step application instructions for the B.A in Theatre and Dance program are available here.
How many students to you accept into the program?
We aim for an incoming class of 35 freshman students per year. Admission numbers by emphasis vary slightly each year.
What if I'm not in the top 6% of my high school class, or if I attend a non-ranking or out-of-state school?
We seek talented students who are academically strong but recognize they may not attend a ranking school in Texas or be in the top 6% of their class. Admission to this program is based on a holistic review of your academic merits and artistic talent, not strictly class rank.
Why a B.A. instead of a B.F.A.?
We believe in the lasting benefits of a well-rounded creative and scholarly experience as an undergraduate. Students who pursue the B.A. are able to take classes in a variety of areas, such as directing, playwriting, performance, design and technology and theatre for young audiences. The flexibility of the B.A. also allows students to pursue minors, certificates or even double-majors in fields that compliment their artistic goals.
Can I double major?
Declaring a double major at the university is contingent upon your successful approval for a second major by another college/school at The University of Texas at Austin. You must have 30 hours of course credits to apply to a second major and be able to demonstrate that you can graduate within four years of study.
Can I study abroad?
Yes! Being able to study abroad is one of the great aspects of the flexible B.A. program. The Department of Theatre and Dance does not currently offer any study abroad opportunities, however, students are able to study abroad with another academic unit on campus. Many of our students also elect to participate in the UT New York program.
What production opportunities will I have as an undergraduate?
The department produces an annual season of six to eight main stage productions encompassing a wide variety of performance experiences. The Cohen New Works Festival brings more than 30 original works by students to life every other spring. Additionally, our faculty direct studio projects and student organizations produce works of their own.
Where are recent Theatre and Dance graduates working?
Our alumni contribute significantly to the nation's thriving theatre, dance and film scenes, receive Fulbright grants to travel abroad and many go on to be admitted to prestigious graduate programs.
In the News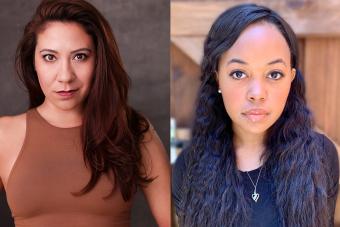 Great River Shakespeare Festival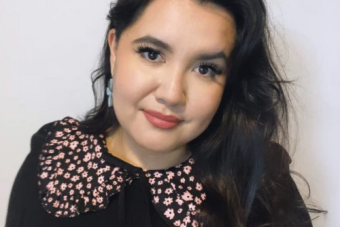 IMDb
View all News