The Department of Theatre and Dance's impressive facilities include three, fully equipped in-house theatres, a costume shop, two scenic studios, a properties shop and multiple studios.
---
Performance Spaces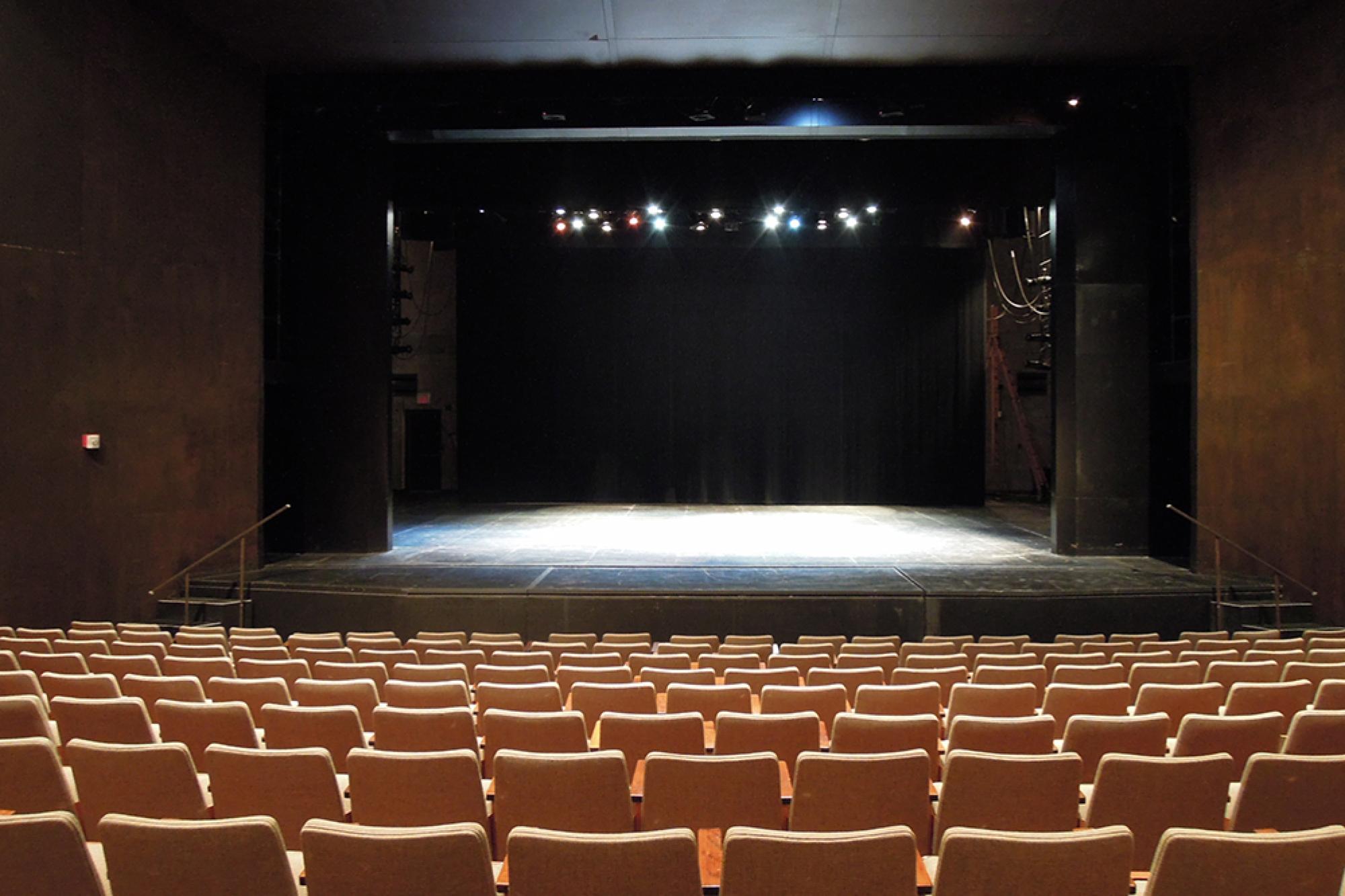 B. Iden Payne Theatre
Opened in 1976, the B. Iden Payne Theatre is a proscenium, 475-seat house, the department's largest venue. This facility not only stages department mainstage productions, but also presents works by internationally celebrated theatre companies and dance troupes.
Seats: 475
Wheelchair Accessible Seating: 8
Excellent acoustics for voice and stage vocals
Proscenium stage: 32' opening
Stage right wing space: 13' x 36' x 25' (width x depth x height)
Stage left wing space: 41'8" x 36' x 25' (width x depth x height)
Full fly tower
Sophisticated lighting and sound systems
Counterbalance system
Hydraulic orchestra pit
Three private dressing rooms
Loading dock at stage level
Mezzanine Lobby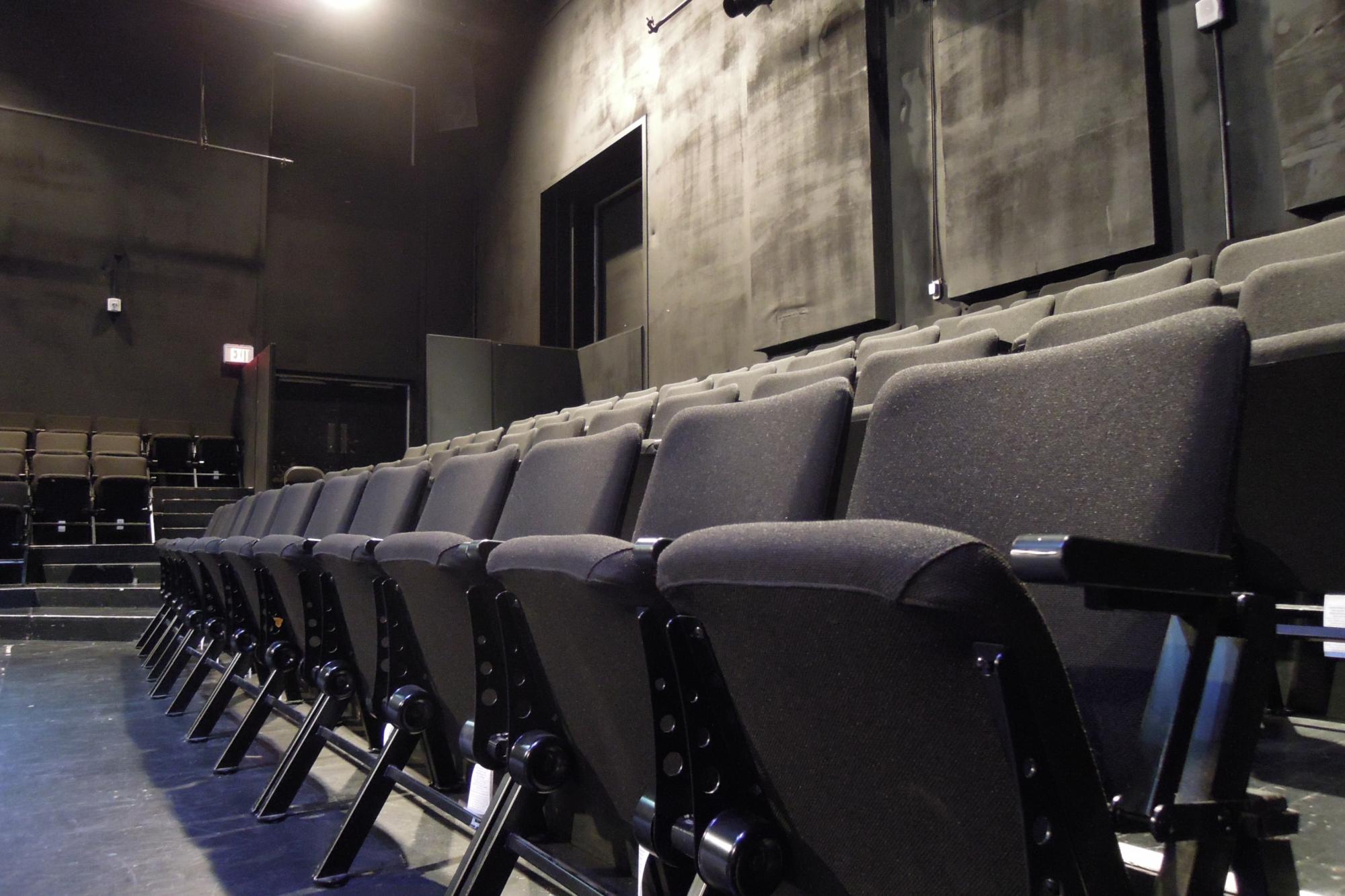 Oscar G. Brockett Theatre
The Oscar G. Brockett Theatre is an intimate setting of approximately 244 seats, utilized most frequently for mainstage productions in the Department of Theatre and Dance.
In April 2001, after 37 years as the College of Fine Arts' most versatile performance space, the Winship Drama Building's "Theatre Room" was formally dedicated as the Oscar G. Brockett Theatre in honor of Dr. Oscar G. Brockett, one of the university's most distinguished scholars and professors. Brockett was the former dean of the College of Fine Arts, a senior professor in the Department of Theatre and Dance and one of the nation's foremost authorities on theatre history.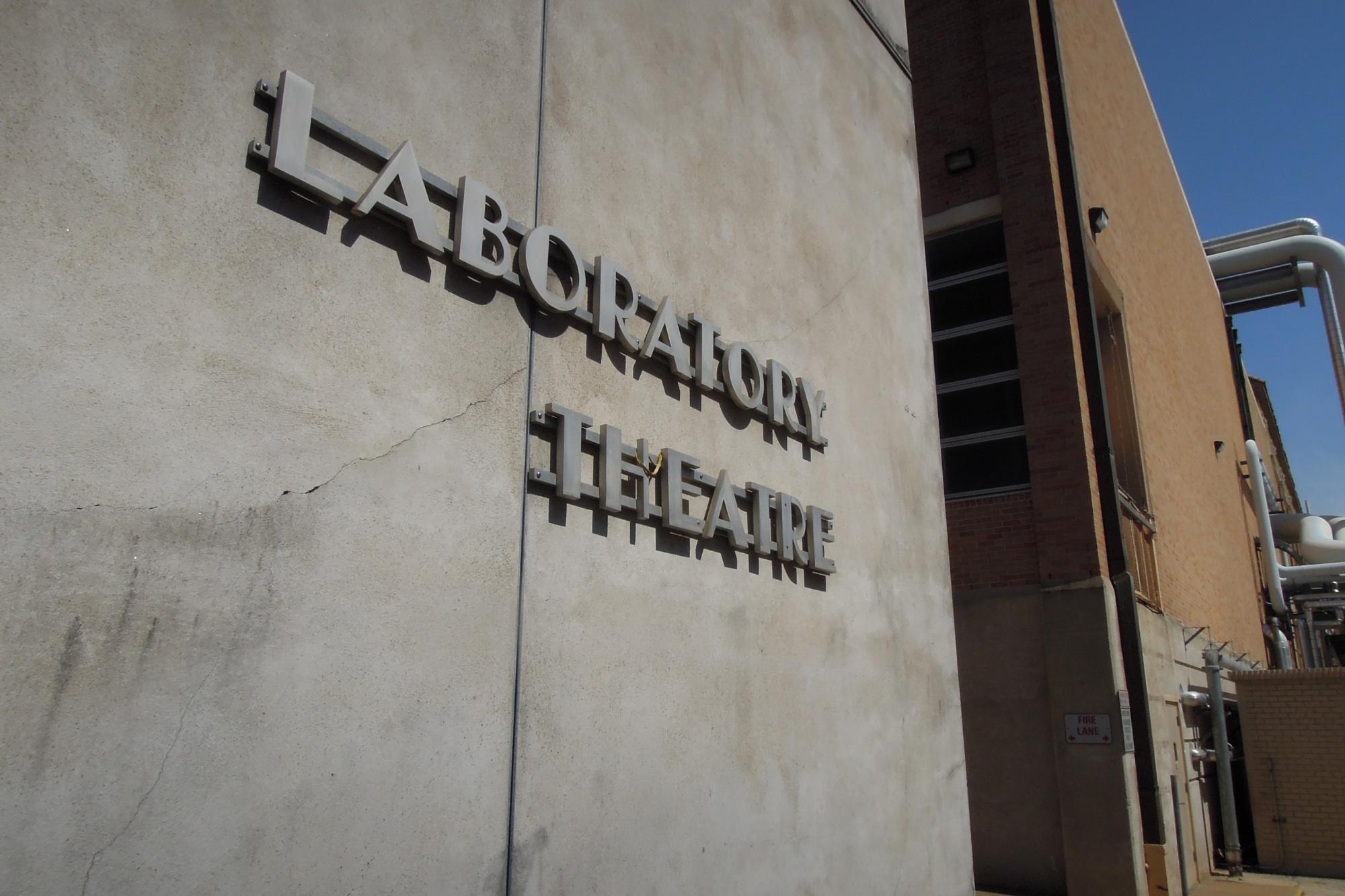 Lab Theatre
The Lab Theatre, opened in 1959, is a unique space in which students mount their own productions. Students have the opportunity to write and produce their own work in this space as well as refine their technical and design skills. The department provides technical support for this stage, but it exists solely as a resource for student-driven projects. Both majors and non-majors may audition for Lab Theatre productions.
Proscenium theatre
Seats 109 guests
Three motorized electrics
Two traps that lead into the dressing rooms below
Rep light plot hung with three available specials
Two wireless microphones and a dual CD player for playback
Studios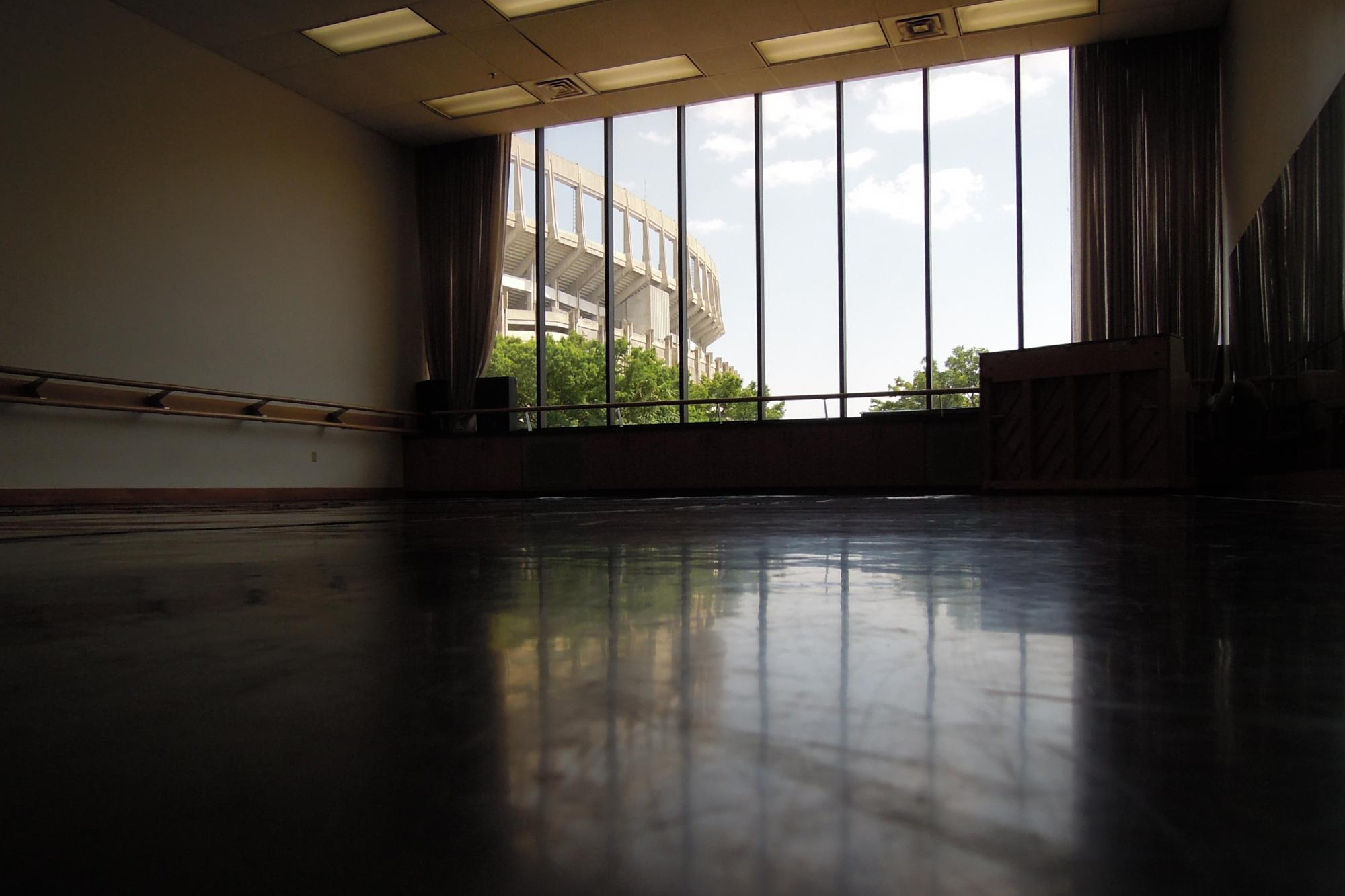 Dance Studios
The F. Loren Winship Drama Building houses three dance studios. Additional dance studio space is utilized in venues on campus that are a short walking distance to the department.
The Heywood "Woody" McGriff studio features:
A column-free studio with mirrors fully lining two of the four walls
A sprung sub floor, covered with a Marley-type PVC dance floor
Portable and fixed ballet barres
A grand piano and sound/video playback system
Bright space with natural light, central heat and air-conditioning
Additional dance spaces contain:
Column-free studios with mirrors lining one full wall
Sprung sub floor, covered with Marley-type PVC dance floor
Fixed ballet barres
Upright pianos
Sound playback systems
Bright spaces with natural light, central heat and air-conditioning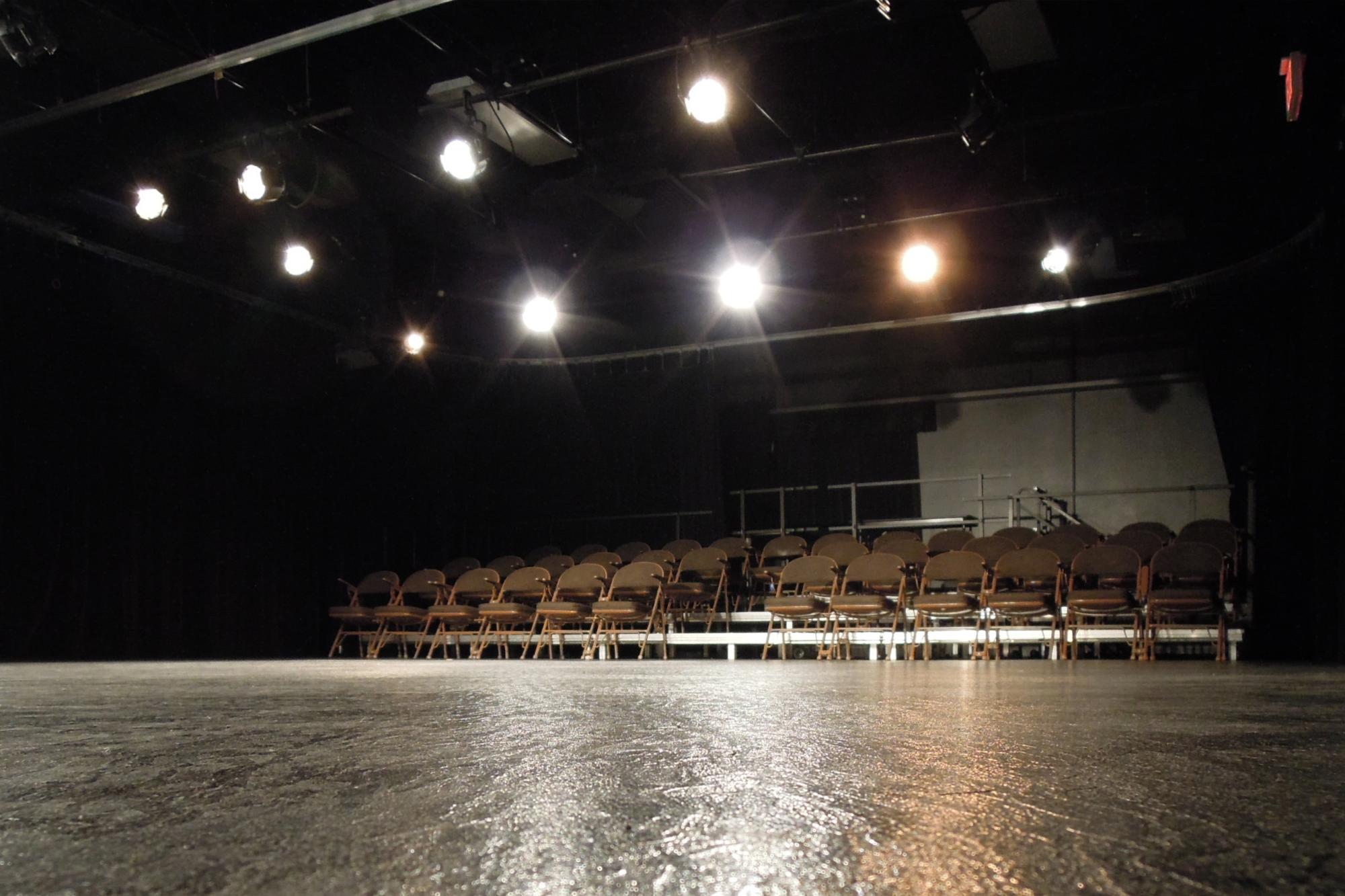 Performance Studio
In addition to fluorescent work lights, the Performance Studio (WIN 2.180) has a complete set of theatrical lighting instruments, all pre-set, focused, hanging and set on dimmers. The space can be divided up by hanging black curtains which are set on travelers--so they can be pulled in a variety of directions to quickly divide up the space into separated areas which helps to facilitate the playing of scenes that take place in more than one room. The curtains can also be set to wrap around the entire room thus creating a "black box theatre" effect. Capitalizing on flexibility, seating can be arranged proscenium style or in-the-round style. The space is a perfect acting studio and performance space.
Labs and Shops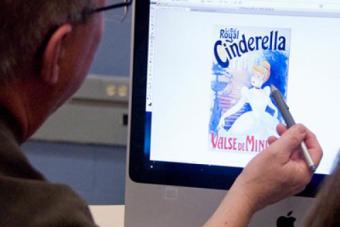 Computer Lab
The Winship Computer Lab is both a computer lab and a classroom. The lab is set up to meet the needs of design and technical students and includes all applications needed for classwork and productions. Our computer lab includes the following:
15 iMac Computers
Applications: Lightwright/Beamwright, VectorWorks, ProTools and Adobe Creative Cloud (technical design)
13" x 19" flatbed scanner
Layout space to plan projects
Printing available for letter and 11" x 17" paper, with output in black and white or color via UTPrint multifunction devices
Mac-based instructor's station with projection and audio equipment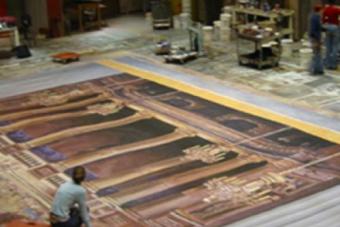 Scene and Properties Shops
The Department of Theatre and Dance has a close partnership with Texas Performing Arts, which offers our students use of its fully-equipped, state-of-the-art Scene Shop. Professional staff members teach and work with Theatre and Dance students to design and create the scenery for all of our mainstage season productions.
Theatre and Dance students have access to a full complement of woodworking power tools as well as a metal shop, machine shop, 40' x 20' paint frame, cold cutting metal saw, MIG and TIG welders and a forge.
7,000 sq. ft. scenery construction space
4,700 sq. ft. scene painting studio
1,400 sq. ft. machine shop and motion control laboratory
2,000 sq. ft. props construction space
8,000 sq. ft. scenery and props storage
1,500 sq. ft. electrics shop
The F. Loren Winship Drama Building also has its own Scene Shop, which is used primarily for teaching and to support scenery load-ins. It contains 4000 square feet of space with 30' ceilings and its own compliment of wood and metal working tools, as well as a 36' by 20' moving paint frame.
In addition, Texas Performing Arts has a Props Shop of nearly 3000 square feet with a miniature woodworking and paint shop.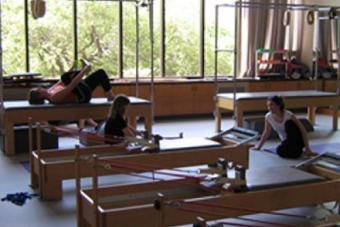 Movement and Physical Conditioning Lab
The Department of Theatre and Dance is one of three among similarly-sized institutions in the country that has a Movement and Physical Conditioning Laboratory. This fully equipped studio is primarily used to introduce and refine movement exercises related to the work of Joseph Pilates, Polestar, yoga, Bartenieff fundamentals, free weight strength training and physical therapy techniques.
Work in the Movement and Physical Conditioning Laboratory combines several approaches, including:
Floor exercises executed with or without a mat and may utilize additional apparatus like physio-balls, therabands, foam rollers or flex-rings to enhance neutral alignment, develop flexibility, enhance breath support and provide individualization of the exercises.
Equipment exercises utilizing the current concepts reformer, the trapeze table, the chair, the half-barrel/ladder and related equipment based on original designs by Joseph Pilates. Original exercises are often modified and new exercises are developed as needed. Verbal instruction will be implemented to enhance the safe use of this equipment.
Related apparatus including the wobble board, rotator discs and other physical therapy based apparatus, which facilitate neuromuscular coordination and enhance mobility and/or strength in specific areas.
Free weights are available for specific muscle group strengthening and for endurance work for the arms and chest.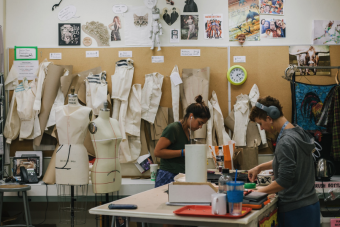 Costume Production and Fabrication Studio
The University of Texas at Austin Costume Shop has a large work room filled with natural light, five cutting tables, two fitting rooms and state of the art equipment. The dye and paint facilities accommodate large vat dyeing and specialty surface design projects. An intimate wig studio is constantly humming with creativity. The university also has a supplemental student costume studio space specifically designated for student projects that exceed the boundaries of the Costume Shop.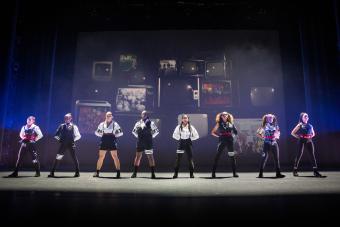 See What's On Stage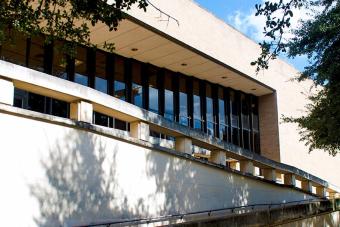 Location, Directions, Parking