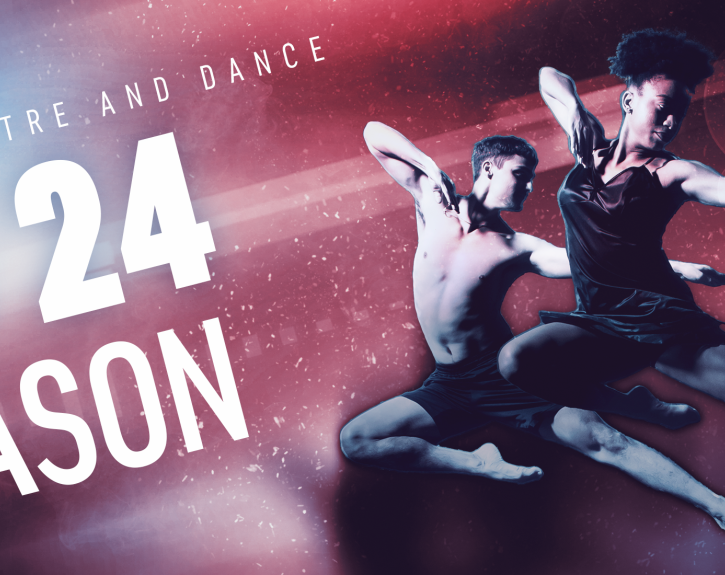 Texas Theatre and Dance is pleased to present our most robust season yet, featuring reimagined classics, inspiring work for young audiences, innovative dance and choreography, a pointedly funny and playful musical and student-generated performances. 
Audiences are invited to join us for the 2023/2024 Season, which includes our annual Subscription Series offerings as well as the return of our Studio Series which showcases student-driven work.
Become a Season Subscriber and Save
Become a Texas Theatre and Dance subscriber today and you'll save up to 25% on adult ticket prices (additional discounts available for UT Faculty/Staff and Students) when you join us for our Subscription Series performances. Subscriptions are also available with the ultimate flexibility with our two, three, four and five-ticket Flex Passes.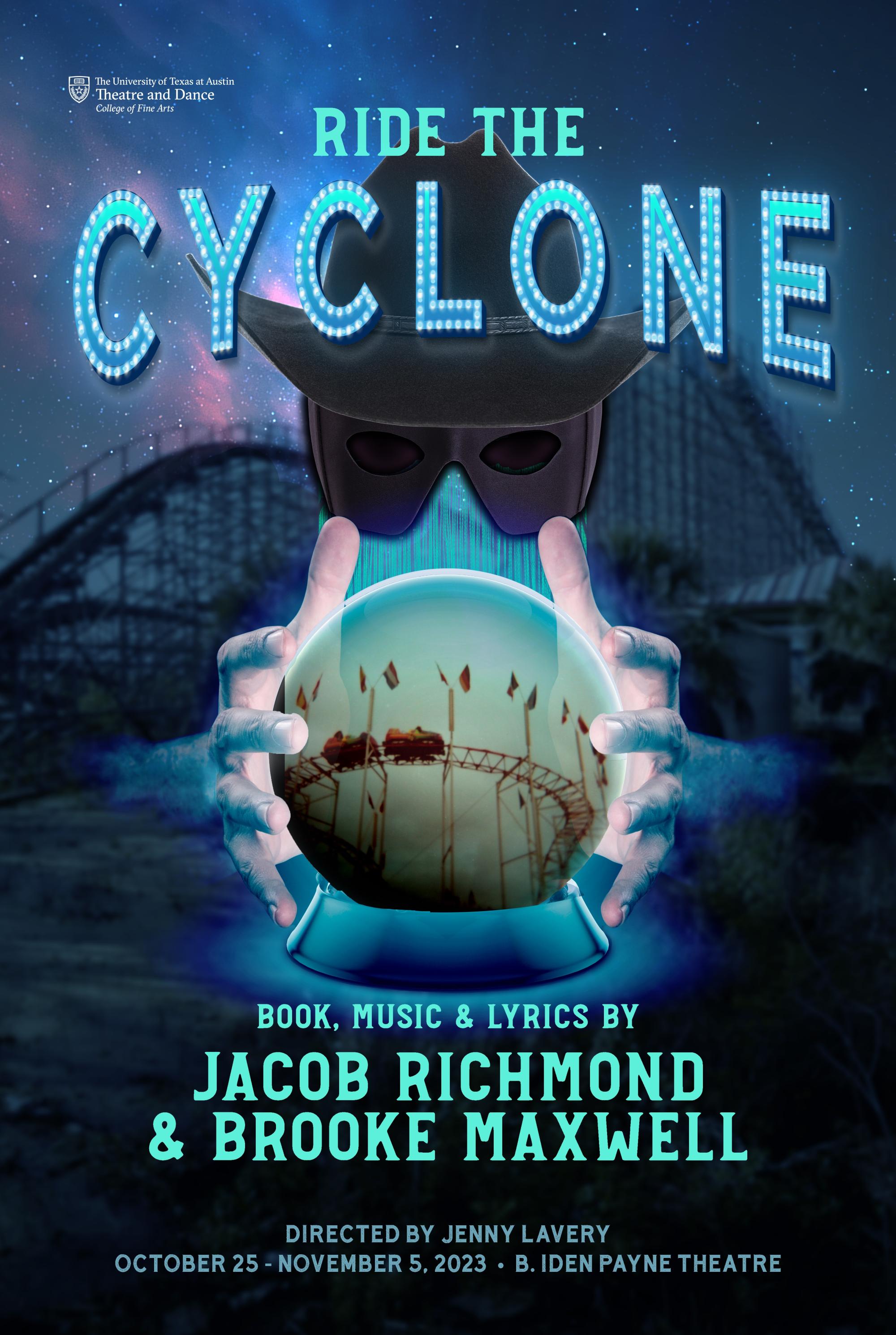 Ride the Cyclone
Book & Music & Lyrics by Jacob Richmond and Brooke Maxwell





Directed by Jenny Lavery
October 25-November 5, 2023
B. Iden Payne Theatre
In this hilarious and outlandish story, the lives of six teenagers from a Canadian chamber choir are cut short in a freak accident aboard a roller coaster. When they awake in limbo, a mechanical fortune teller invites each to tell a story to win a prize like no other — the chance to return to life. A funny, moving look at what makes a life well-lived!
Each musical number in Ride the Cyclone showcases a different musical genre – from glam rock to pop to rap and folk, there's truly something for everyone!
"Both eerie and funny, as well as subversive, serious, touching, and great." - Vulture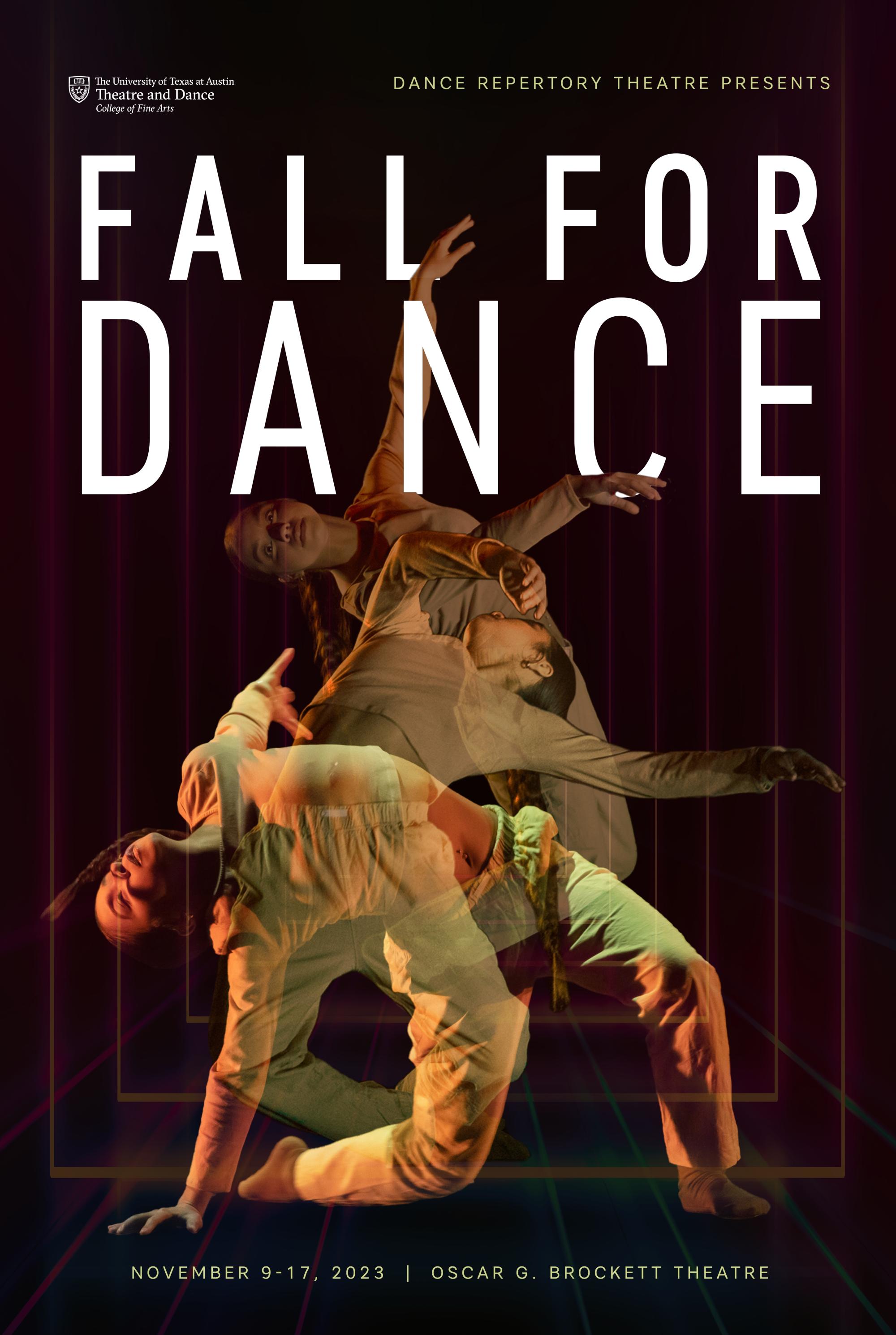 Fall For Dance
November 9-17, 2023
Oscar G. Brockett Theatre
Dance Repertory Theatre returns in Fall For Dance, offering a celebration of movement and innovative choreography. Featuring works by faculty, guest artists and undergraduate choreographers, Fall For Dance presents a showcase of new and engaging work that speaks to our shared experience and illuminates the ways in which we connect with one another.
Titles and choreographers presented as part of Fall For Dance will be announced in fall 2023.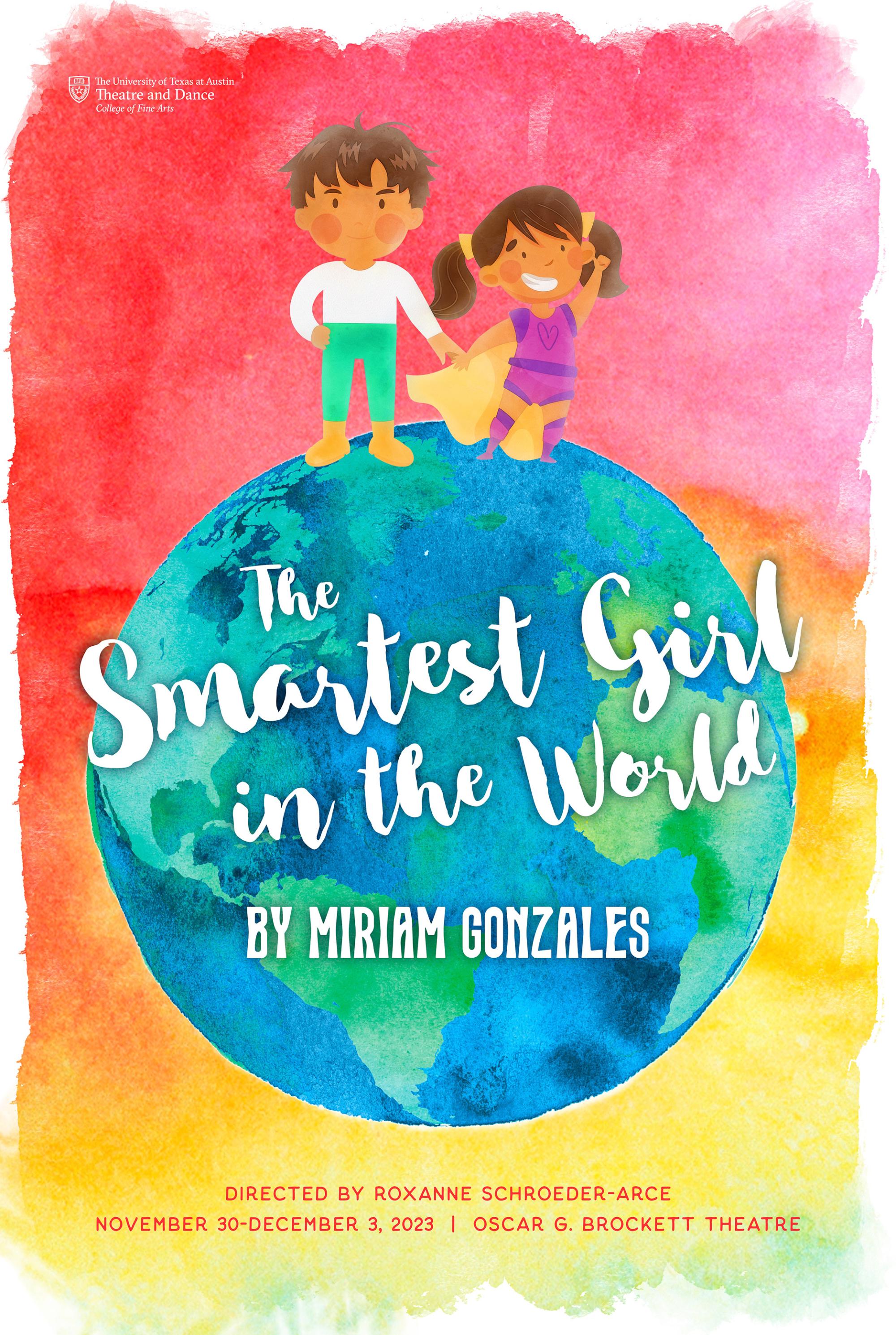 The Smartest Girl in the World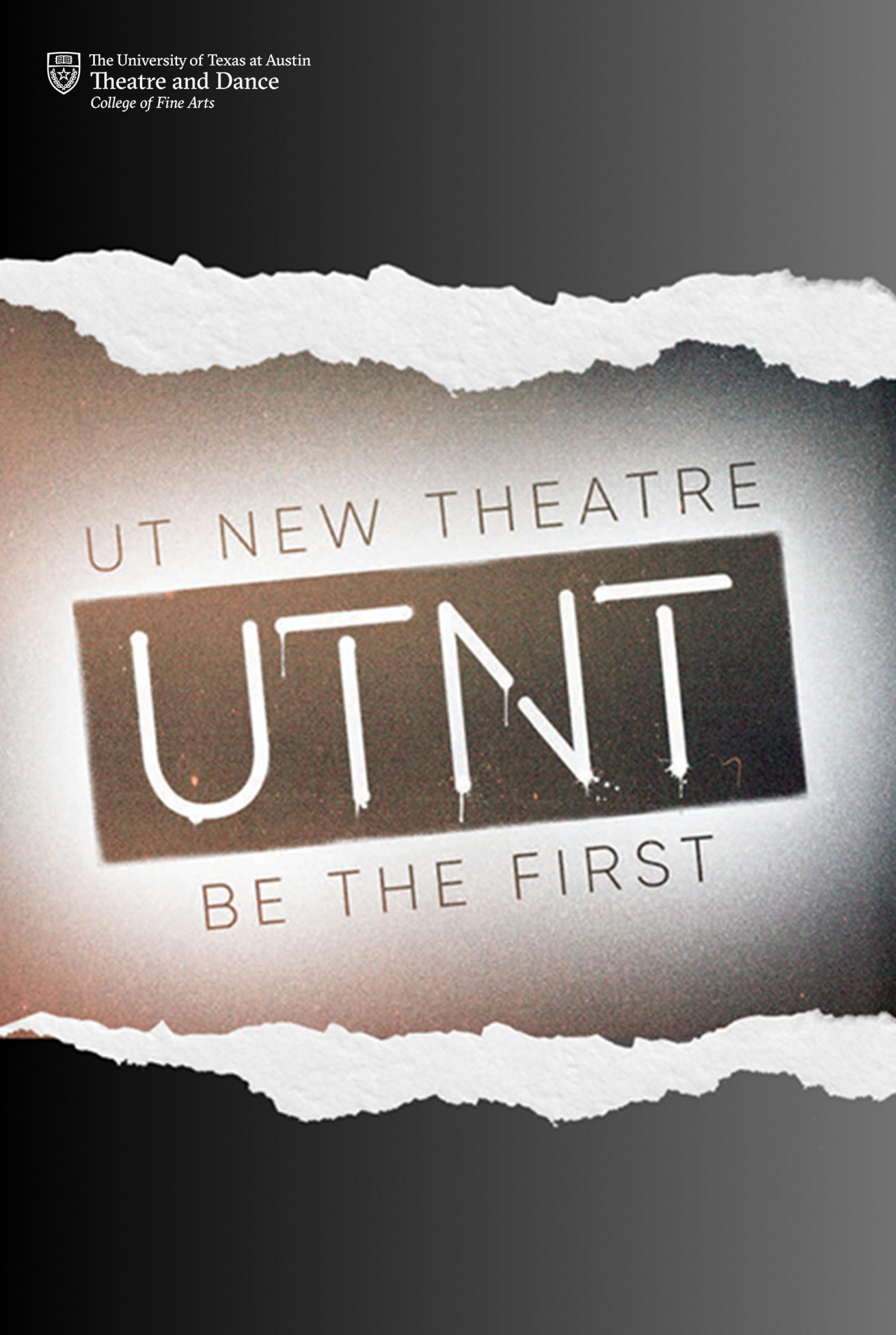 Points of Intersection
April 4-7, 2024
B. Iden Payne Theatre
Points of Intersection showcases the genre-bending versatility and technical prowess of the Department of Theatre and Dance's resident dance company, Dance Repertory Theatre. These stunning new works have been created by guest artists from across the country and abroad, alongside the work of current M.F.A. in Dance candidates and the annual Haruka Weiser Memorial Commission. Points of Intersection will also feature the work of award-winning dance artist Claudia Lavista, artistic co-director of Delfos Danza Contemporanea.
Titles and choreographers presented as part of Points of Intersection will be announced in fall 2023.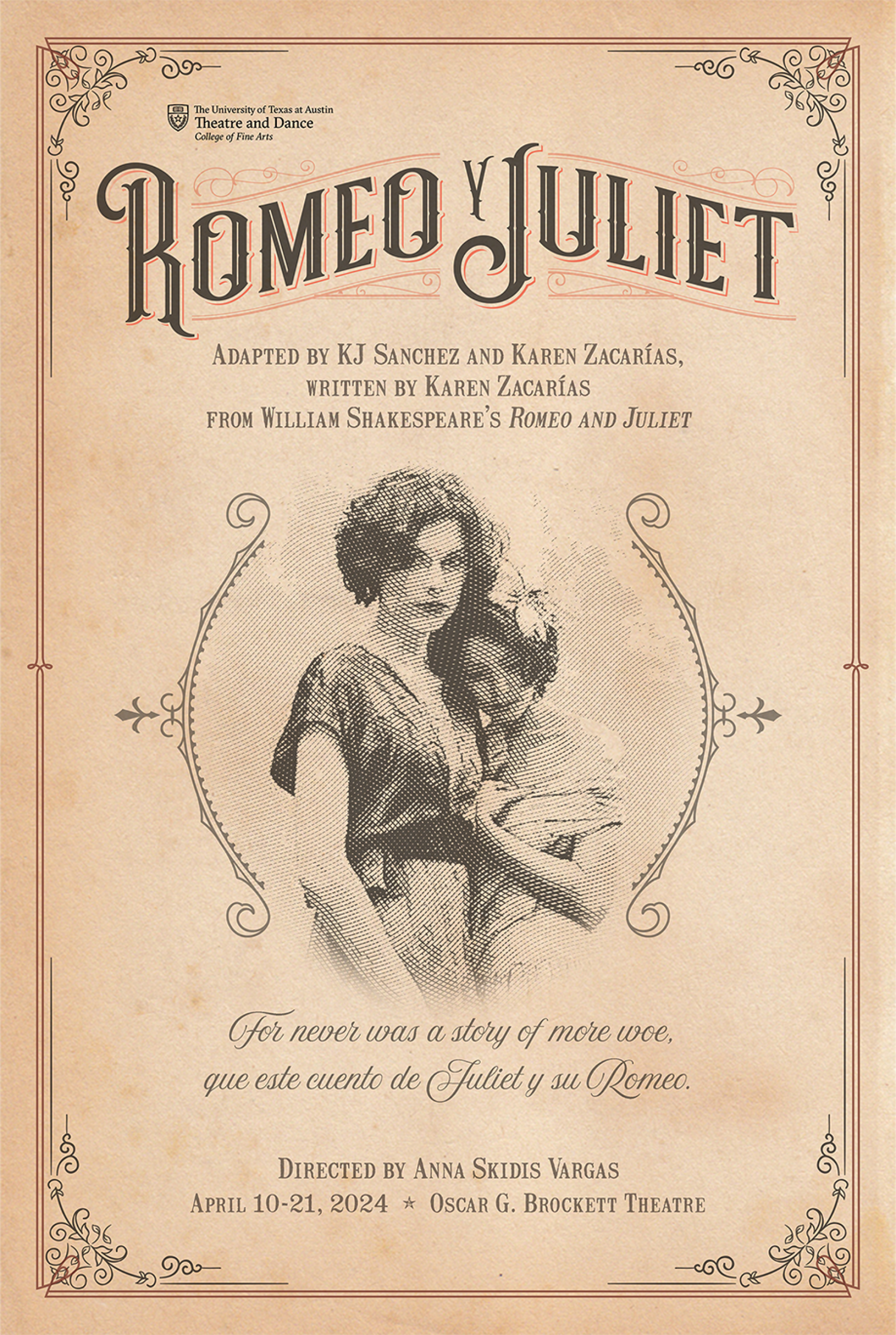 Romeo y Juliet
Adapted by KJ Sanchez and Karen Zacarías, written by Karen Zacarias
from William Shakespeare's Romeo and Juliet
Directed by Anna Skidis Vargas
April 10-21, 2024
Oscar G. Brockett Theatre
A bilingual adaptation of one of Shakespeare's most cherished works, Romeo y Juliet recounts the tale of two star-crossed lovers, daughters from the feuding houses of Capulet and Montague, reimagined in Alta, California in the 1840's prior to the annexation of California to the United States. Set in the limbo between Mexican rule and new statehood, this retelling shifts between English and Spanish, bringing new life to a well-loved tale of love, bloodshed, family, and fate. 
"The adaptation by Karen Zacarías magically weaves Spanish into Shakespeare's dialogue, forging a new poetry with the lyrical Spanish rhythms...Don't miss it" – Theatrius
STUDIO SERIES
The 2023/2024 Season celebrates the return of our Studio Series, which supports innovative and creative student-driven work that fosters growth, experimentation and creative development. 
Titles will be announced throughout the season.
Learn More About COVID-19 safety guidelines at the Department of Theatre and Dance
As we collectively move towards the return of in-person performance, we want to share a special note of thanks with our audiences, whose continued support enables us to further cultivate the future of the next generation of artists. We look forward to seeing you at the theatre this season. 
All titles, dates, times and venues are subject to change.
Helpful links to help you plan your visit:
Purchase tickets and learn more about subscription packages and discounted student tickets.
Get directions and up-to-date information about campus parking and construction impacts.
Learn more about how we're keeping our community safe.
Accessible viewing options are available by request for all our venues.