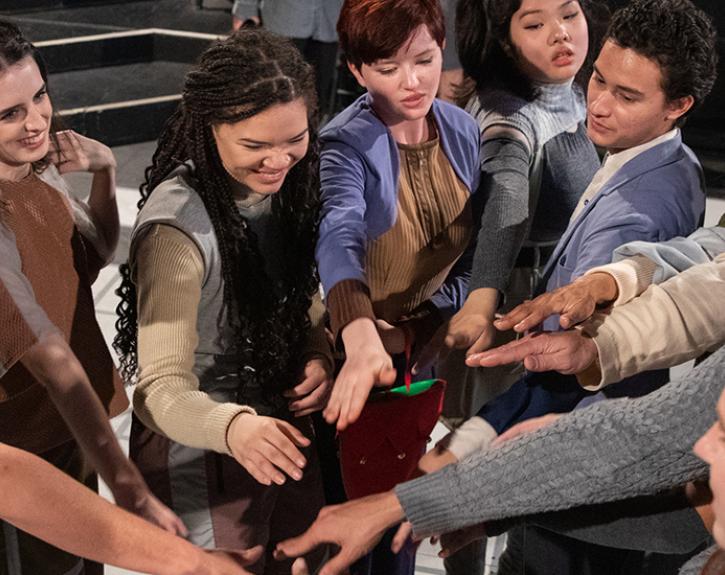 Welcome Home.
It's said that everything is bigger in Texas. And The University of Texas at Austin is no exception. With its impressive size, the university offers incredible resources both in and out of the classroom. Here, students pursue their academic passions, while refining their skills and uncovering new discoveries.
At center of the university's dynamic energy, our students - a tight-knit community of artists and scholars - have created a home in the F. Loren Winship Drama Building. We invite you to meet our students and learn about our resources and opportunities, including student organizations, as well as career and counseling services.
Austin is a city bursting with vibrant spirit, creative energy and continuously-evolving landscape you'll be excited to call home. 
Additional Resources for Current College of Fine Arts Students
Looking for resources for current College of Fine Arts students? Whether you aspire to become a professional artist, fine arts educator, performer, designer or scholar, we're here to help you thrive.