Write your story here.
The University of Texas at Austin's Master of Fine Arts in Theatre with a specialization in playwriting is a vital and ascendant program situated in a vibrant and non-traditional theatre city. This acclaimed three-year program combines a rigorous immersion in the tactical craft of playwriting with a bold and aesthetically diverse embrace of collaborative theatre models.
The program aims to develop each step of the writer's process, from the initial conception of new work, through development and revision to production and further professional growth. 
Targeted courses in entrepreneurship, devised work, collaboration and advanced story-making for the stage provide the cornerstone of a program that seeks to incite and inspire the next generation of American theatre makers.
In addition, the university offers the only M.F.A. in Theatre (Playwriting) program in the country to provide specific coursework, professional counseling and practical experience in the teaching of playwriting in both academic and community environments. 
Drawing on the resources of both the prestigious Michener Center for Writers and the highly-ranked Department of Theatre and Dance, the program is committed to a professionally-mentored creative environment and a highly-engaged pedagogic reach.
Graduate playwrights at the university have access to an unparalleled breadth and depth of production and play development resources, including the biennial Cohen New Works Festival; mainstage, workshop and lab seasons; ongoing professional development workshops; and annual premiere productions in UTNT (UT New Theatre). These opportunities are augmented with financial support, marketing assistance and professional mentorship to provide maximum exposure for each student's best work.
Students have access to world-class research centers such as the esteemed Harry Ransom Center Library, which houses the papers of many of the most acclaimed playwrights of the last century: Samuel Beckett, Tennessee Williams, Adrienne Kennedy, Arthur Miller, Lillian Hellman, Sam Shepard, Harold Pinter, Tom Stoppard, David Hare, David Mamet and others.
Core faculty include: Annie Baker, KJ Sanchez, Kirk Lynn, Alexandra Bassiakou Shaw and Patrick Shaw. 
Recent guests include playwrights Erik Ehn, Aditi Kapil, Sherry Kramer, Ty Defoe, Kevin Kling, Sarah Ruhl, Aya Ogawa; directors Les Waters, Risa Brainin, Anne Kaufman, Ken Russ Schmoll, Pirronne Yousefzadeh and artistic leaders Sarah Benson (Soho Rep), Jeremy Cohen (The Playwrights' Center), Hannah Sharif (Repertory Theatre St. Louis), Marya Sea Kaminski (Piitsburgh Public Theater), Lue Douthit (Oregon Shakespeare Festival), Maria Goyanes (Public Theater), Adam Greenfield (Playwrights Horizons), Aimee Hayes (Southern Rep), Meredith McDonough (Actors Theater of Louisville), Joy Meads (Center Theatre Group), Tanya Palmer (The Goodman theatre) and Maria Striar (Clubbed Thumb).
Download the Program Guide

 

 

You may need to install Acrobat Reader to access this document.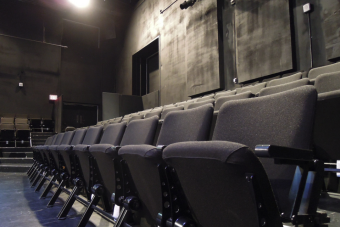 Facilities
From studios to stages, see what facilities make up the F. Loren Winship Drama Building.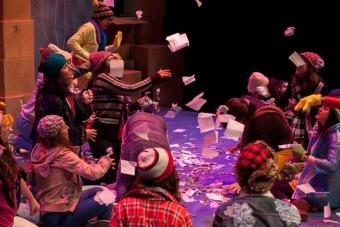 UTNT (UT New Theatre)
Learn more about UTNT (UT New Theatre), an annual showcase of new plays written and directed by students in the Playwriting/Directing area at the Department of Theatre and Dance and Michener Center for Writers.
in the News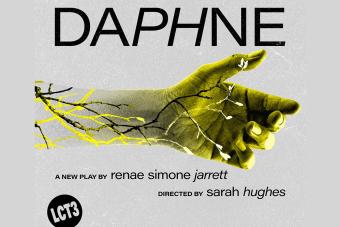 Lincoln Center Theater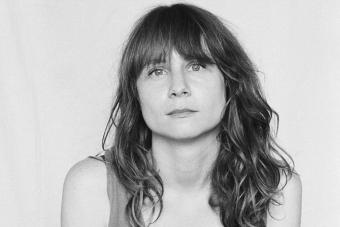 Vogue
View all News