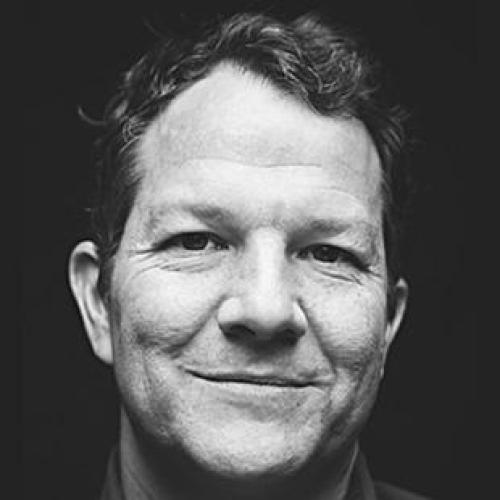 Associate Professor, Playwriting and Directing

John D. Murchison Fellow in Fine Arts

Fellow of Bennett Cerf Regents Professorship in Writing
Kirk Lynn is a novelist, playwright and screenwriter living in Austin, Texas with his wife, the poet Carrie Fountain, and their children. Lynn is one of five artistic directors of the Rude Mechs theatre collective and head of the playwriting area in the Department of Theatre and Dance at The University of Texas at Austin. Lynn likes to read, run, meditate and hunt.
What do you enjoy most about being a part of the UT Theatre and Dance community?
I like students. I hide among them to protect me from experts and expertise. I like research and experimentation. I like new work. I like feral performance and unexpected grace. I rely on my colleagues to encourage and inspire me.
What is your favorite thing about Austin?
The Rude Mechs are my people and when I can get away from school long enough I like to work with them to make Austin more unreasonable and passionate through performance. We have a secret clubhouse that everyone who's anyone in Austin knows how to find.
Playwriting, Playing and Writing, Devising, Screenwriting
Rules for Werewolves, a novel and a screenplay.

Cyrano Plays, an app.
Fixing the Last Henry, a play.
The Cold Record, a performance.

Method Gun, a play, with Rude Mechs.
Contact Information
Campus location
WIN 1.160