Current Programs and Projects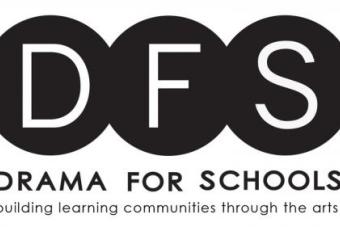 Drama for Schools (DFS) is a collaborative, professional development program model in drama-based instruction, in association with the Department of Theatre and Dance. From our hometown of Austin to Texas' Rio Grande Valley to a small village in Alaska, Drama for Schools has partnered with schools and communities for over 15 years.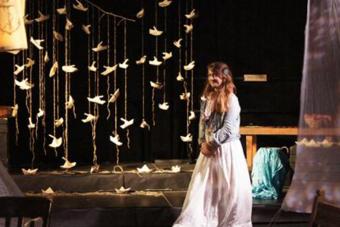 Patchwork Stories
Crafted by Dr. Megan Alrutz, Fiona Macbeth and Carina Ripley, Patchwork Stories projects have taken place in Exeter, UK and Austin, Texas over the past two years. The collaborative events bridge the two communities with shared stories, experiences and creations.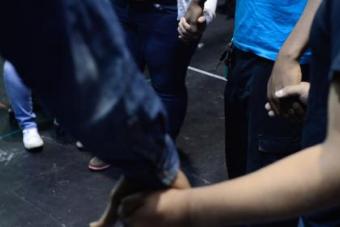 Created by Dr. Megan Alrutz and Lynn Hoare, with support from the Center for Women's and Gender Studies, the Performing Justice Project (PJP) partners with high schools, juvenile justice centers and other community-based sites to devise original performance pieces which explore and enact gender and racial justice. The Performing Justice Project creates live performance work, as well as digital stories and public dialogue.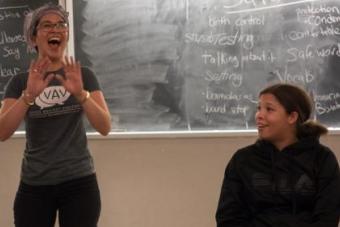 This partnership program between the university Counseling and Mental Health Center and Department of Theatre and Dance offers an opportunity for students to perform and facilitate dialogue around issues of consent and sexual violence. Students may participate by taking the Theatre for Dialogue Ensemble course and by joining the Get Sexy, Get Consent ensemble.
Former Programs and Projects
The Balloon Project
A theatrical collaboration between the university and Patch Theatre Company (Adelaide, South Australia), the Balloon Project was a devised, visual theatre piece for children ages three to eight years old. The work was built using an interactive performance-making model created by Patch Theatre Company, who is dedicated to presenting repertoire for the very young and their families. Learn more about Patch Theatre Company.
The Living Newspaper Project
The Living Newspaper Project facilitates the active exploration and research of current civic issues by providing teachers and students with the resources to bring a newspaper to life. Engaging secondary school teachers and students, the Living Newspaper Project is a collaboration between the Bernard and Audre Rapoport Center for Human Rights and Justice of the university's Law School, Creative Action and the Department of Theatre and Dance. Learn more about the Living Newspaper Project.
mappingDESIRE
Originally conceived by students in Professor Katie Dawson's Drama and Theatre Applications in Museum Settings course, mappingDESIRE was an applied theatre/digital media project that invited the university community to share their stories through audio recordings and share them with a public audience. The recorded narratives were framed as stories about experiences of/with desire on campus and were performed and archived on a web-based map of the university campus.