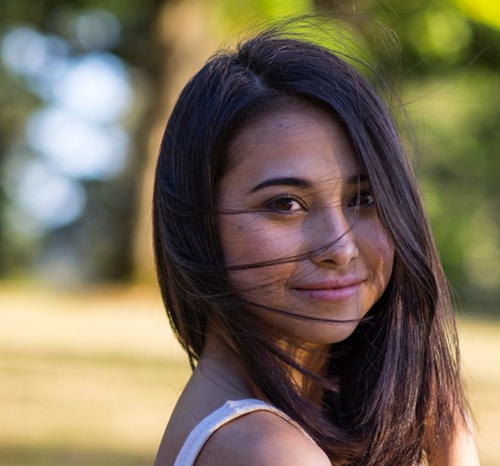 The Haruka Weiser Memorial Commission celebrates the life and art of Haruka Weiser. This commission has been made possible through the Haruka Weiser Endowed Excellence Fund in Choreography, an endowment created by students, alumni and friends to honor her in perpetuity. This annual commission brings dance artists from around the world to campus to create a new work of dance art in honor of Haruka.
Haruka Weiser was a B.F.A. in Dance major at The University of Texas at Austin at the time of her death in 2016.
Rennie Harris; Resurrection (Transcendence, 2018) 
"The definition of resurrection: the act of. being raised from the dead or the act of bringing to view, attention or to use again. In thinking about the cycle of life and how we all often forget that this life is but one part of our spiritual journey, this excerpt of an evening-length work I am currently creating on The Alvin Ailey American Dance Theatre is about experiencing the moment - to life and remember the lives before and after you...to keep resurrecting their memory, their spirits again and again. It is a hip-hop dance theatre work inspired by recent loss - my mother, my mentor, Baba Chuck Davis, and of course Haruka Weiser (who makes me think of my eldest daughter, also of part Japanese descent). The movement is informed by a variety of street dance styles as well as butoh. It is also a social and political statement about becoming like the living dead - conforming socially, politically and religiously without even realizing it; it's about staying true to one's self when the pressure to comply and conform is ever present."
Rennie Harris
LEARN MORE ABOUT TRANSCENDENCE (2018)
Charles O. Anderson; Idọ̀bálẹ̀ (Fortitude, 2019)
"Remembering Haruka...She has been gone longer than I actually knew her...but she is indelibly etched into my memory. Every time we bring back an old memory, we run the risk of changing it. It's more like opening a document on a computer - the old information enters a surprisingly vulnerable state when it can be edited, overwritten or even deleted. It takes a while for the memory to become strengthened anew through a process called reconsolidation. Memories aren't just created once, but every time we remember them. This spring (2019), Haruka Weiser would have graduted from our dance program. This piece is my humble attempt to offer her a ceremony to mark that occasion. Idọ̀bálẹ̀ is the Yoruba concept of showing respect upon greeting and leaving. It reflects a cyclical process and reverence for life and death. I chose this title in dedication to Haruka and her classmates. We often think of showing respect to our elders, but since Haruka's untimely passing, I have been confronted with the passing of so many young people and have taken strength and inspiration from the resiliency and bravery of their peers."
Charles O. Anderson, former Head of Dance (UT Austin)
SPRING 2023 HARUKA WEISER MEMORIAL COMMISSION
The spring 2023 Haruka Weiser Memorial Commission will be presented as part of EMERGE (March 1-5, 2023), choreographed by Ido Tadmor. 
Ido Tadmor celebrates over thirty years as an international dance artist and choreographer and is the 2011 winner of the highly respected "Landau Prize" in Israel for life achievement. Ido Tadmor began his studies at the Bat Dor Dance School and soon afterward joined the Bat Dor Dance Company. He later went on to perform for the Bat Sheva Dance Company as a lead dancer and was also invited to perform as a lead dancer in the Lar Lubovitch Dance Company in New York. Additionally, Ido was the main judge on the Israeli version of "So You Think You Can Dance" for four years, and was also appointed as the Artistic Director of the Israeli Ballet.
Haruka Weiser Endowed Excellence Fund in Choreography
Funds distributed from the endowment will support new choreographic work and dance initiatives in celebration of Haruka Weiser's life. Support may include, by way of example and not limitation, choreography commissions, fees for guest artists to teach and rehearse new works and expenses related to production of the works and their preservation.