We're Saving You A Seat.
Become a Texas Theatre and Dance subscriber today and you'll save over 25% on adult ticket prices (additional discounts available for UT Faculty/Staff and Students) when you join us for our season performances. Flex Passes are also available to provide the ultimate flexibility when booking. We look forward to seeing you at the theatre this season. 
BIG SAVINGS
Save up to 25% on performances.
MULTIPLE WAYS TO SAVE
Subscribers enjoy multiple ways to save, from a Season Subscription Package to a Flex Pass. LEARN MORE
EASY AND FREE TICKET EXCHANGES
If something comes up, exchange your tickets for another performance free of charge.
Exchanges must be made for a ticket of equal value; any exchanges for tickets at different price points may incur a fee.
RECEIVE GREATER DISCOUNTS OVER TIME
Season subscribers are automatically enrolled in our customer loyalty program. The more shows you attend, the greater your future discounts will be!
Subscription Packages
Never miss a thing with the Texas Theatre and Dance Season Subscription Package! With this option, subscribers receive one ticket to each season performance. 
Texas Theatre and Dance Season Subscription
Save 25% on ticket prices when you become a season subscriber. The Texas Theatre and Dance Season Subscription Package provides subscribers with one ticket to each season show at a date of your choice.
SIX TICKETS: 25% SAVINGS
Flex Pass Subscription
TWO TICKETS: 5% SAVINGS 
THREE TICKETS: 10% SAVINGS 
FOUR TICKETS: 15% SAVINGS 
FIVE TICKETS: 20% SAVINGS 
How to Use a Flex Pass Subscription
Flex Passes provide subscribers with a voucher code to redeem tickets at any time. Tickets do not need to be reserved for all events at once when utilizing the Flex Pass voucher code. Flex Passes also allow subscribers to choose their tickets with ultimate flexibility, including multiple tickets to the same event.
Purchase a Flex Pass (available in 2, 3, 4 and 5 sets of tickets) here: tadticketing.thundertix.com/packages
After purchasing your Flex Pass, you will be sent a voucher code to the email used at the time of purchase.
When you're ready to book a ticket from your Flex Pass, select the performance you wish to attend and input your voucher information at checkout. Tickets may be collected digitally or at Will Call (for a fee).
Issues with your Flex Pass Subscription? Contact us at tadticketing@austin.utexas.edu
Subscription Options for Students, Faculty and Staff
UT Faculty and Staff
University of Texas at Austin faculty and staff save an additional 20% off already discounted UT faculty/staff ticket prices with valid I.D. Select "UT Faculty/Staff" when purchasing a general admission Season Subscription Pass or Subscription Flex Pass listed above.
Students
Current students save an additional 15% off already discounted student ticket prices with valid I.D. For non-major student discounts, students do not need to be students at The University of Texas (other valid forms of student I.D. will apply).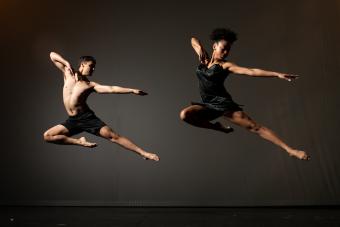 Learn More About the 2023/2024 Season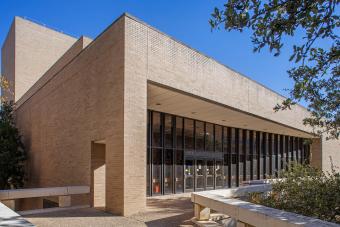 Location, Directions, Parking