The Bachelor of Fine Arts in Theatre Education (UTeach Theatre) degree plan is a nationally recognized, pre-professional program for students interested in teaching theatre at the high school, middle school or elementary school level. The B.F.A. in Theatre Education degree plan leads to K-12 theatre teacher certification.
Outstanding faculty offer students a comprehensive curriculum in theatre, drama, technical theatre and educational methods combined with in-depth field and student teaching experiences.
There are more than 20 performance opportunities each year for students majoring in theatre. Many productions are student-produced, providing opportunities to develop new skills as directors, writers, production managers, designers and dramaturgs.
Download Sample Degree Plan

 

 

You may need to install Acrobat Reader to access this document.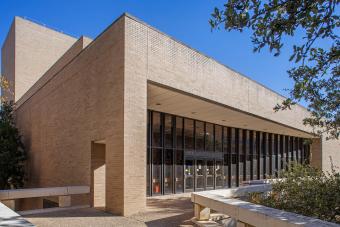 Schedule a Visit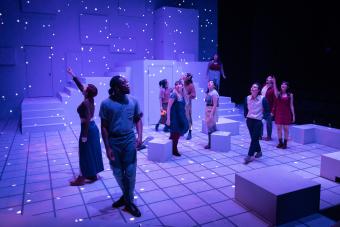 Apply Today
Ready to join the Texas Theatre and Dance family? Submit your application today.
UTeach Theatre FAQs
How do I apply and audition?
Detailed step-by-step application instructions for the B.F.A. in Theatre Education are available here.
How many students do you accept into the program?
We aim for an incoming class of 25 B.F.A. in Theatre Education students.
Why should I train to be a theatre educator at UT Austin?
UTeach Theatre is uniquely designed to deliver a professional sequence in teaching methods and training. Unlike other programs that add a minor in education to your major in theatre, this program is fully-integrated and overseen by our exceptional faculty mentors. You will have master teachers supervising your student teaching experience and we have a track record of 100% job placement in the field.
When do I get to teach?
In addition to practice lessons in class, B.F.A. in Theatre Education (UTeach Theatre) candidates will student-teach in a local school during the spring semester of their final year.
What production opportunities will I have as a UTeach Theatre student?
​​​​​​​​​​​​​​The department produces an annual season of six to eight main stage productions encompassing a wide variety of performance experiences. The Cohen New Works Festival brings more than 30 original works by students to life every other spring. Additionally, our faculty direct studio projects and student organizations produce works of their own.
Where are recent UTeach Theatre graduates working?
UTeach Theatre graduates teach theatre throughout Texas and across the United States. Many students teach for a while and then go on to get a master's degree, afterward returning to teach theatre, become school or district arts administrators or principals. Other graduates also teach in professional theaters where they work as teaching artists or education directors.
In the News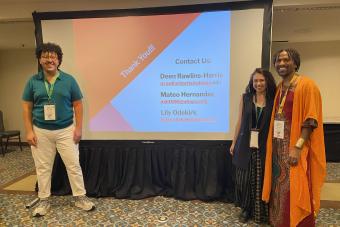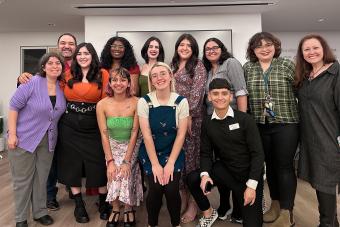 Off Book: A Theatre and Dance Blog
View all News