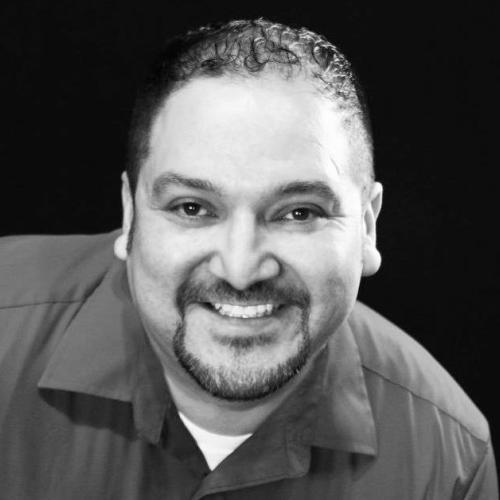 Assistant Professor of Instruction, Drama and Theatre for Youth and Communities / UTeach Theatre
Michael Ávila was born and raised in El Paso, Texas and is a proud Chicano artist and educator. He received his Master of Arts in Theatre at the University of Houston and graduated with honors from Our Lady of the Lake University with a Bachelor of Arts in Communication Arts and Drama. Ávila received additional training from Lincoln Center Theatre in New York City, the Royal Academy of Dramatic Art in London and Steppenwolf Theatre Company in Chicago. He began his career in educational theatre in 2002 at Southside High School in San Antonio and also served as Fine Arts Department Chair and Director of Theatre at Karen Wagner High School with Judson ISD. In 2012, Ávila became the Head Theatre Director at Thomas Jefferson High School. Along with teaching, Ávila also held the position of Fine Arts Coordinator for Theatre and Visual Arts with San Antonio ISD. He is a member of the training cadre for the Center for Educator Development in Fine Arts and was selected by the Texas Education Agency as a member of the TEKS Fine Arts Review Committee. Ávila is a UIL One-Act Play Adjudicator and member of the Texas Educational Theatre Association's Board of Directors. Currently, he is an assistant professor of instruction in the Drama and Theatre for Youth and Communities / UTeach Theatre program at The University of Texas at Austin.
What do you enjoy most about being a part of the UT Theatre and Dance community?
My students. Aside from being compassionate and brave human beings, they are also creative and articulate artists. Our UTeach Theatre students are interested in being the best educators that they can possibly be and they work tirelessly to achieve their goals. Being surrounded by their talent and perseverance is inspiring.
What is your favorite thing about Austin?
I am a Pisces so I appreciate the quick and regular access to so many lakes and rivers. Also, as a dog owner, I love the dog-friendly nature of the entire city.
K-12 theatre education, culturally responsive pedagogy, Latino theatre for and with youth, UIL One-Act Play directing, high school musical theatre
Directing the Young Performer, School Organization and Classroom Management, Teaching Secondary School Theatre, Directing I and II
Contact Information
Campus location
WIN B.104H