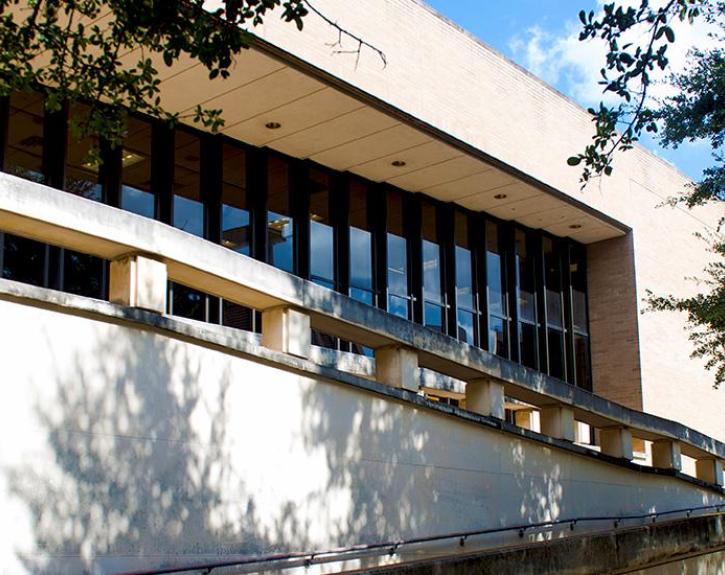 COVID-19 SAFETY
Learn more about department and
university COVID-19 safety policies
and procedures. 
In-Person Information Sessions
We hope you will join us for one of our upcoming in-person sessions. Please select a highlighted date on the calendar to see a list of available sessions. Note that all times are Central Standard Time. 
Virtual Information Sessions
Given the evolving situation surrounding COVID-19, The College of Fine Arts is currently not holding in-person campus visits. Please consider joining us for a College of Fine Arts Virtual Information Session. The session provides a presentation overview of degree programs within the Butler School of Music, School of Design and Creative Technologies, Department of Theatre and Dance and Department of Art and Art History. The session also provides an introduction to the College's audition and portfolio requirements for admission. Following the presentation, students and families participate in a brief tour of fine arts facilities.
Individual Appointments
Individual appointments with our admissions coordinator are also available for students intending to major in theatre or dance Monday-Friday, from 9:00 a.m. - 5:00 p.m. Please complete an appointment request form to arrange your visit. Appointments are for informal purposes only and do not influence admissions decisions. 
Classroom Visits
Admitted and prospective students are invited to experience a "day in the life" of a current student. Please complete an appointment request form to arrange an opportunity to sit-in on classes and rehearsals and meet with current Department of Theatre and Dance students.