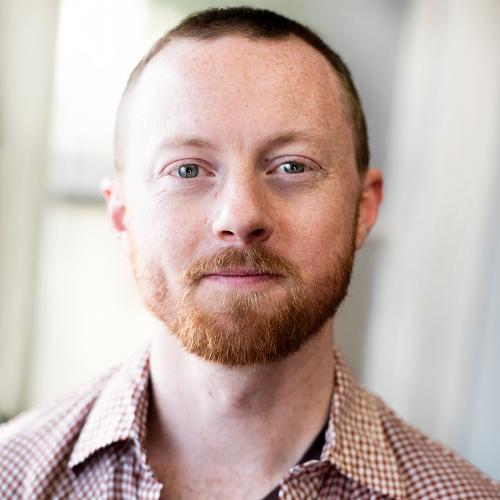 Assistant Professor of Practice, Playwriting/Directing

Undergraduate Executive Committee Member
Patrick Shaw is an Austin-based playwright, director and performer. His scripts have been produced at The Flea, The Drilling Company, Galapagos Art Space, Cherry Pit, Hudson River Guild, The Motor Company, Gorilla Tango Theatre, Bradley University, The University of Texas at Austin and the Center for Maximum Potential Building Systems (Austin). He has developed work at the Great Plains Theatre Conference, Sewanee Writers' Conference, the Millay Colony, Norm's Fish Camp and Hyde Park Theater. As a performer, Shaw has collaborated with Underbelly, The Duplicates, Paper Chairs, Bakerloo Theatre Project and Spessard Dance and was a founding member of FullStop Collective. Before coming to Austin, he taught workshops in improvised movement and ensemble performance across the country on behalf of the O'Neill Center's National Theater Institute (NTI) and now uses his summers to co-direct Rude Mechs' Off Center Teens, an experimental theatre camp for teens. He holds an M.F.A. in Playwriting from The University of Texas at Austin.
What do you enjoy most about being a part of the UT Theatre and Dance community?
The students! The students are outstanding. They're the most imaginative, driven and curious student body I've had the privilege to be around. These young artists really value the creation of new work.
What is your favorite thing about Austin?
The hot summers, the cold springs (i.e., Barton Springs). For me, it's the good life!

Playwriting, Directing, Devised Theatre, Physical Theatre, Dramatic Literature
Playwriting 2, Playwriting 3, Directing 1, Directing 2, Grad Colloquium
Recent Publications 
Recent Performances and/or Creative Works
The Repentance Of Saint Joan

(Paper Chairs, 2018)

Operation Istanbul

(The Cohen New Works Festival, 2015)

Karlstad

(UTNT (UT New Theatre), 2014)

The Traditionalists

(Communal Spaces: Garden Plays, 2014)

Be Still and Know Nothing

(UT Lab Theater, 2013)

Land Escaping

(Frontera Short Fringe (2013), Calliope Theatre Company at The Flea Theater (2011), Hudson River Guild Theater (2010), Bakerloo Theatre Project (2010))

Apollo Unbound

(Pittsburgh Camerata, 2012)

Master Dallows

(Communal Spaces: Garden Plays, 2012)

Hamlettes

(Bradley University (2012), The Cherry Pit FringeNYC (2010), Gorilla Tango Theatre (2010))

Unville Brazil

(musical) (Drilling Company, 2011)

Autobiography of a Sparrow

(Bakerloo Theatre Project, reading 2011)

Mad Twitterpated

(Galapagos Art Space, 2010)
Contact Information
Campus location
WIN B.104E