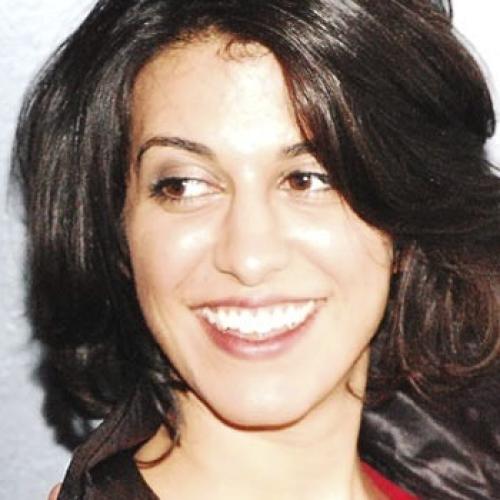 Alexandra Bassiakou Shaw creates and performs new work nationally and internationally. She is the a company member and Managing Director of Austin-based theatre collective Rude Mechs and serves as Associate Producing Artistic Director of the UTNT (UT New Theatre). M.F.A., Columbia University.
What do you enjoy most about being a part of UT Theatre and Dance? 
The biennial Cohen New Works Festival.
What is your favorite thing about Austin? 
CRASHBOX, porch time, Barton Springs under a full moon, Fusebox Festival, Mozart's light show, papas egg and cheese and scootering at night!
New play dramaturgy, directing, arts entrepreneurship, performance
Directing I, Playwriting Workshop, Performance as Collaborative Practice
The Cold Record (Under the Radar Festival (2019), Harbourfront Brave Festival (2019), Fusebox Festival (2019) - Director 
Not Every Mountain (Guthrie Theater 2018, Pivot Festival 2018, Fusebox Festival 2019) - Actor
Fixing Troilus and Cressida (crushAustin 2018) - Director 
Your Mother's Copy of the Kama Sutra by Kirk Lynn (Museum of Human Achievement/Present Company 2018) - Director
The Divine Narcissus by Liz Doss (Paper Chairs 2019) - Actor
The City Wears a Slouch Hat by John Cage and Kenneth Patchen (Line Upon Line 2018) - Director
Contact Information
Campus location
WIN B.104C