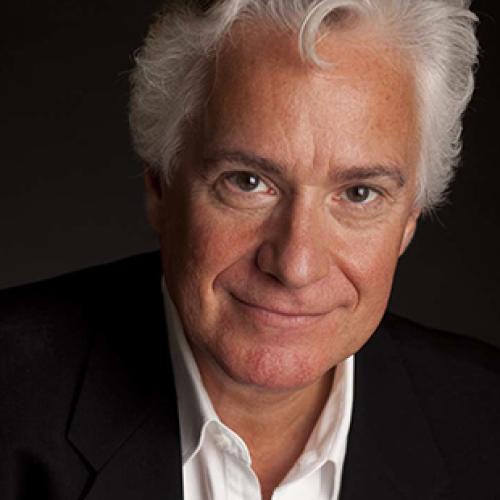 Associate Professor, Acting

Fellow of Virginia L. Murchison Regents Professorship in Fine Arts
Lucien Douglas holds a Ph.D. from Michigan State University, a B.F.A. from the University of Connecticut, a certificate of professional training from the Royal Academy of Dramatic Art, London, and is a member of Actors' Equity Association and SAG-AFTRA.
Dr. Douglas has performed both on Broadway and Off-Broadway at New York's Roundabout Theatre, as well as at various regional theaters. He has had roles in television, film and extensively in voice-acting. He has directed approximately 50 productions, including guest directing at The Juilliard School, North Carolina School of the Arts, New York University, Penn State University, Clarence Brown Company/University of Tennessee, St. Edward's University and Southwestern University.
He has received several teaching awards, including the UT Regents' Outstanding Teaching Award and the UT College of Fine Arts Distinguished Teaching Award (for which he delivered the Fall 2012 College of Fine Arts commencement address).
Outside of the university, Dr. Douglas has performed his personally-devised solo production, A Shadow Among Strangers: Performing the Life and Works of Edgar Allan Poe. He also conducts workshops annually for 25 Texas high school drama programs, and has been a recurring guest instructor at South Carolina Governor's School for the Arts and Humanities.
What do you enjoy most about being a part of UT Theatre and Dance?
The creative energy and camaraderie of colleagues and students. The Department of Theatre and Dance provides inspiration for students and faculty to grow in their artistic talents, visions and scholarly work. There is an arena here for lively collaboration among all areas.
What is your favorite thing about Austin?
A classy city abounding in creatively charged individuals who want to be here and grow the city.  Friendly and supportive community dedicated to excellence in all areas of life.

Acting, directing, voice acting.
Acting 1, Acting 2, Acting 3, Acting and the Camera 1, Auditioning Techniques, Advanced Meisner and Discovering Character.
A Shadow Among Strangers: Performing the Life and Works of Edgar Allan Poe (personally devised, designed and acted as a solo performance)

ENOCH ARDEN: Concert narration with piano accompaniment

Numerous video game character voices, including the voice of the villain "Oceanmaster" for the interactive Aquaman series.
Contact Information
Campus location
WIN 1.116