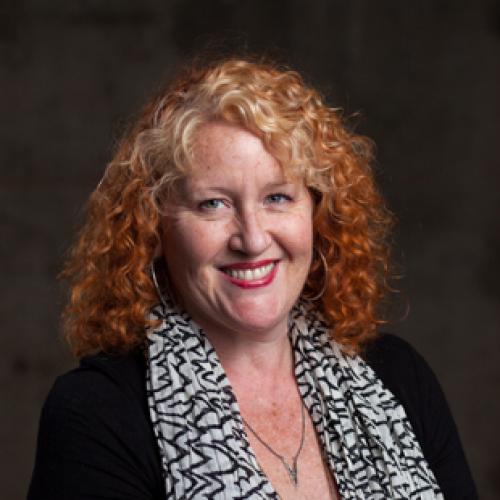 Assistant Professor of Practice and Costume Production Director, UT Live Design and Production
Nanette Acosta has been designing costumes, building costumes and teaching costuming for over 20 years for theatre, film and television across the country. Seattle design credits include The Lamp Is The Moon, A Single Shard, Elephant and Piggie Are In A Play, Mwindo and The Boy At The Edge of Everything for Seattle Children's Theatre; Bright Star, An Ideal Husband (Gregory Award nomination for outstanding costumes), Beams Are Creaking, Moreau and Joyful Noise for Taproot Theatre; Smokey Joe's Café, The Prince and the Pauper and Miss Saigon for the 5th Avenue Theatre; Great Men of Science Nos. 21 & 22, Hanging Lord Haw Haw, The Empress of Eden and Lauren Weedman's one woman show Amsterdam for Empty Space Theatre; Hamlet for Seattle Shakespeare; and Grease and Babes In Arms for The Village Theatre. Chicago design credits include award-winning costumes for Northlight Theatre, The Court Theatre, John Cusak's New Criminals, Chicago Shakespeare, Shattered Globe Theatre, Touchstone Theatre, Drury Lane Oakbrook and Bailiwick Repertory. Film design credits include the independent film The Basket, starring Peter Coyote and Karen Allen. Acosta has taught at University of Illinois at Chicago, Columbia College, Loyola University Chicago, University of Washington
What do you enjoy most about being part of UT Theatre and Dance? 
I enjoy the students. Their energy, creativity and spirit continuously reminds me why I do theatre. 
What is your favorite thing about Austin? 
Hands down, the music! 
Anything to do with costume design or production. I'm very interested in Theatre for Young Audiences. 
Advanced Production Techniques, Costume Design Skills, Production Laboratory
Acosta recently designed the costumes for the Seattle premiere of Steve Martin and Edie Brickell's musical Bright Star (Taproot Theatre Company) and for Citizens At Last, a documentary film about the suffragette movement in Texas. 
Contact Information
Campus location
WIN 2.316