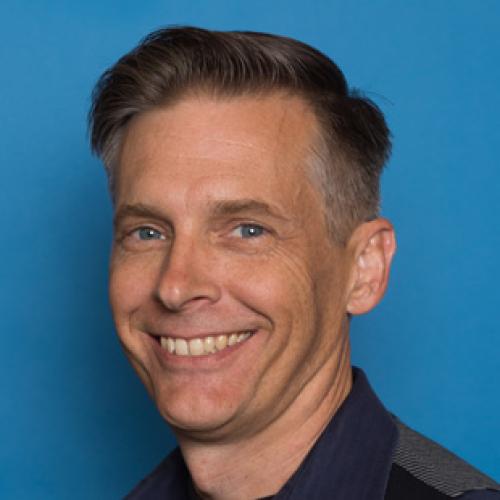 Director of Production

Associate Professor of Practice, UT Live Design and Production

Undergraduate Executive Committee Member
Rusty Cloyes is the vice-regional representative for the Western region of the Stage Managers' Association and the head of stage management for the Department of Theatre and Dance at The University of Texas at Austin. He resides in Austin, Texas and regularly stage manages for SXSW and ZACH Theatre, the longest continuously running theater company in Texas. Before coming to Austin, Cloyes was an associate production manager at the American Repertory Theatre (ART) in Cambridge, MA. While with ART, Cloyes was the production manager for the Institute of Advanced Theatre Training and for the Zero Arrow Theatre, ART's second space, giving him the opportunity to work with up and coming artists and exciting cutting edge companies. Prior to ART, he served as the assistant production manager at the Fox Theatre in Atlanta, a historic 4,500 seat theatre presenting entertainment acts from Broadway tours to musical concerts and everything in between.
Before turning to Production Management, Cloyes served as a professional stage manager in Seattle for 10 years, starting with the Seattle Repertory Theatre in 1991 and continuing with various Seattle companies including the Seattle Children's Theatre, A Contemporary Theatre, the Intiman Theatre, the Village Theatre and the Seattle Shakespeare Company. During that time, he also toured nationally and internationally, holding the title of everything from properties master to audio engineer to tour manager, with a band of comedic jugglers called the Flying Karamazov Brothers.
Cloyes received his M.F.A. in Theatre Production from The University of Texas at Austin. He is a member of the Stage Managers' Association, Actor's Equity Association and the United States Institute for Theatre Technology.
Contact Information
Campus location
WIN 2.119