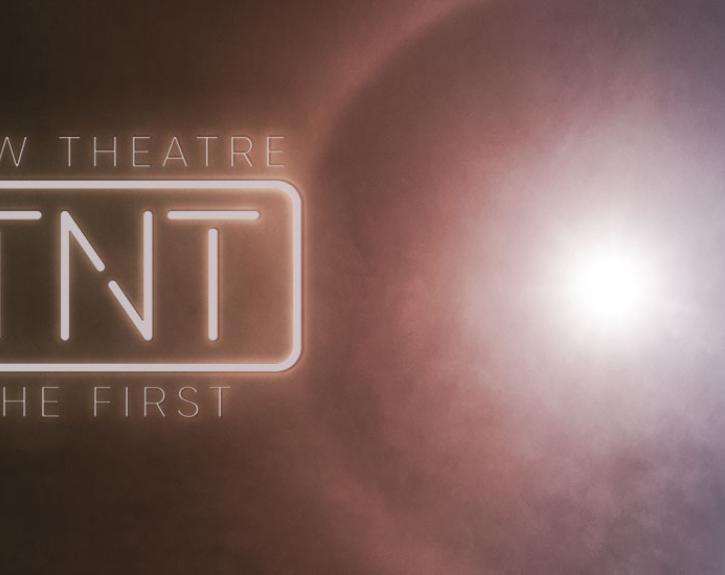 Event Details
Oscar G. Brockett Theatre (
map
)
New plays by M.F.A. playwrights
UTNT (UT New Theatre) presents newly developed works from playwrights of Texas Theatre and Dance and Michener Center for Writers. Now celebrating its 16th season, this showcase exists as an incubator for new work, with many plays continuing on to be professionally produced across the country.
Co-Producing Artistic Directors KJ Sanchez, Alexandra Bassiakou Shaw
Associate Producer Braxton Rae
View the playbill for UTNT (UT New Theatre).
PERFORMANCES
February 18-26, 2023
---
Plays featured as part of UTNT (UT New Theatre) 2023 include: 
By Zachariah Ezer
Directed by Dominique Rider
Half paranoid conspiracy thriller, half Kafkaesque ghost story, Address the Body! takes a bracing look into the banalest of evils: the university bureaucracy. When Cree and Blair, the only two Black members of The Presidential Committee on Slavery and its Afterlife, notice something amiss at their new work-study job, they uncover a racist plot at the heart of America's most prestigious university. Lost African legacies, treasonous Latin mottos, and experimental Japanese technology come together in this Afropessimistic examination of slavery and repatriation.  
Contains mature content including discussions of racism and imagery that some audiences might find disturbing. Suitable for 17+.
PERFORMANCES 
February 22, 24-25 at 7:30 p.m.
February 18 at 2:00 p.m. 
By Daphne Silbiger
Directed by Kristen Osborn
Marfa, TX, 2022--Magna was likely abducted by aliens, but her friends don't believe her. She seeks out the fabled Marfa Lights hoping for answers, and discovers that the secrets of the cosmos are both monumentally far-reaching and disarmingly mundane. Very Blue Light is a play about isolation and doubt, revising relationships, and the implications of the existence of unidentified aerial phenomena.
PERFORMANCES
February 18 and 23 at 7:30 p.m.
February 19 and 25 at 2:00 p.m. 
---
UTNT (UT New Theatre) 2023 will also feature the following readings: 
By Justine Gelfman 
Directed by Susanna Wolk
Harold follows a college improv team that is disqualified from a national competition because of foul play. When a new member joins the team, she offers an unconventional opportunity to compete. As the team rehearses, they struggle to agree on the same base reality. Harold is a play about long-form improv, consent, saying yes-and, and the thorny complications of saying no. 
February 26, 2023 at 2:00 p.m. 
By Mia Gomez-Reyes
Directed by Simon Salinas
Girls will imitate; girls will learn. What are you teaching them? What have you learned? Stuck in the abstract (or is it?) of a no-woman's-land, the women in mirror, mirror must push you to the brink until you end up exactly where the world won't allow you: Angry.
Contains mature language and discussions of female violence, femicide and sexual assault.
February 26, 2023 at 5:30 p.m. 
DISCOUNT OPTION FOR UTNT READINGS: Tickets for UTNT (UT New Theatre) Readings are $5.00 general admission, or attend both performances for $7.00 by using the code UTNTREAD at checkout.
---
Attend an Event
Helpful links to help you plan your visit:
Purchase tickets and learn more about subscription packages and discounted student tickets.
Get directions and up-to-date information about campus parking and construction impacts.
Learn more about how we're keeping our community safe.
Accessible viewing options are available by request for all our venues.