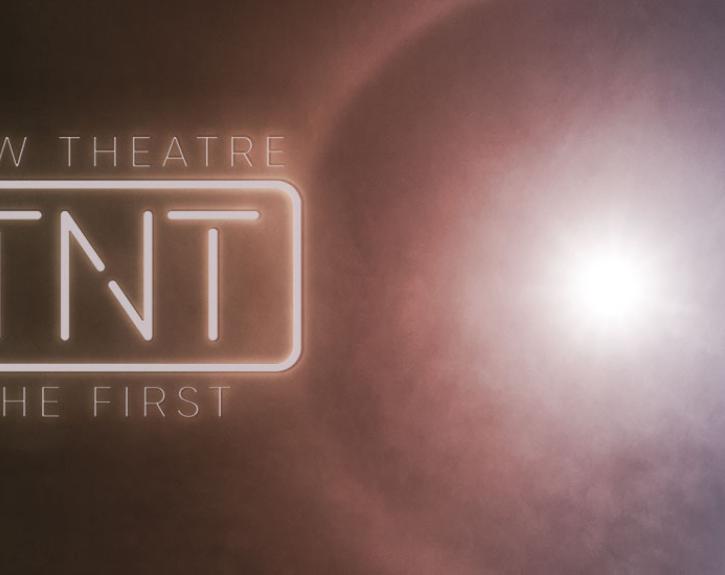 Event Details
Feb. 18, 7:30 p.m.
Feb. 19, 2 p.m.
Feb. 23, 7:30 p.m.
Feb. 25, 2 p.m.
Oscar G. Brockett Theatre (
map
)
By Daphne Silbiger
Directed by Kristen Osborn
Marfa, TX, 2022--Magna was likely abducted by aliens, but her friends don't believe her. She seeks out the fabled Marfa Lights hoping for answers, and discovers that the secrets of the cosmos are both monumentally far-reaching and disarmingly mundane. Very Blue Light is a play about isolation and doubt, revising relationships, and the implications of the existence of unidentified aerial phenomena.
Contains mature language.
Runtime is approximately 95 minutes with no intermission. 
View the playbill for UTNT (UT New Theatre).
About the Playwright
Daphne Silbiger is a third-year M.F.A. in Theatre candidate with a specialization in playwriting. Credits with The University of Texas at Austin include 9/10 beds (Directors' Studio) and O, the Humanity (M.F.A. Salon Series), in addition to Dirtbag Stacks (Crashbox). Their other plays include Call Me Venus (Time Capsule Project), Six Years Old (Corkscrew Theater Festival) and Pound (Relentless Award Semi-Finalist, 2019.) They play in the bands Go Home and Mothercat and release music as sa_phne.
About the Director
Kristen Osborn is an Austin-based director and storyteller who is passionate about nurturing human connection through embodied gathering. She has worked in Chicago, Los Angeles and New York with companies including the Geffen Playhouse, Daryl Roth Theatre, Rivendell Theatre Ensemble, Northlight Theatre and Ojai Playwrights Conference. She is a graduate of UCLA School of Theater, Film and Television, a M.F.A. in Theatre candidate with a specialization in directing at UT Austin and an explorer with the Texas Immersive Institute. kristenosborn.com
Performances
February 18 and 23 at 7:30 p.m.
February 19 and 25 at 2:00 p.m.
Inside Look
---
All titles, dates and venues are subject to change
Attend an Event
Helpful links to help you plan your visit:
Purchase tickets and learn more about subscription packages and discounted student tickets.
Get directions and up-to-date information about campus parking and construction impacts.
Learn more about how we're keeping our community safe.
Accessible viewing options are available by request for all our venues.