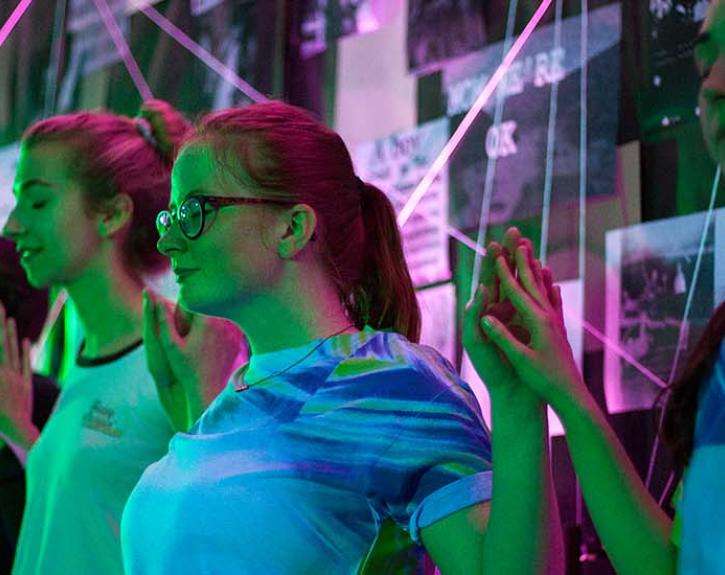 The Cohen New Works Festival provides a space for artists to take risks, builds bridges between the educational and professional communities and cultivates a diverse artistic community for students.
---
In the spirit of playwright and professor David Mark Cohen, the festival celebrates and challenges the meaning of "new" in order to encourage the personal growth and empowerment of the next generation of art-makers and leaders.
Our Values
Our core values of empowerment, collaboration, support, representation and community guide our decision-making.
Empowerment
The Cohen New Works Festival empowers students to take responsibility and initiative for their artistic, entrepreneurial and intellectual development.
Collaboration
The Cohen New Works Festival encourages new creative partnerships across many disciplines and build relationships across the Department of Theatre and Dance, the College of Fine Arts and The University of Texas at Austin.
Support
The Cohen New Works Festival provides the resources, guidance and connections necessary for the creation of new work.
Representation
The Cohen New Works Festival creates opportunities and forums for diverse voices, perspectives, forms and stories. It programs works that ensure justice, equity and social change.
Community
The Cohen New Works Festival creates new avenues for conversation and critical inquiry within our community. Engaging the national artistic community through partnerships with professional guest artists.