The Department of Theatre and Dance is pleased to celebrate a number of incoming tenured and tenure-track faculty this academic year. Among them is newly-appointed chair Dr. Peter Carpenter (Z.T. Scott Family Chair in Drama), who joins the department from his previous position as director of the School of Theatre and Dance at the University of Florida. Also joining the department this fall are Performance as Public Practice faculty members Enzo E. Vasquez Toral and Rosemary Candelario, who represent the continued growth, development and expansion of their area. 
Incoming Faculty 2023-2024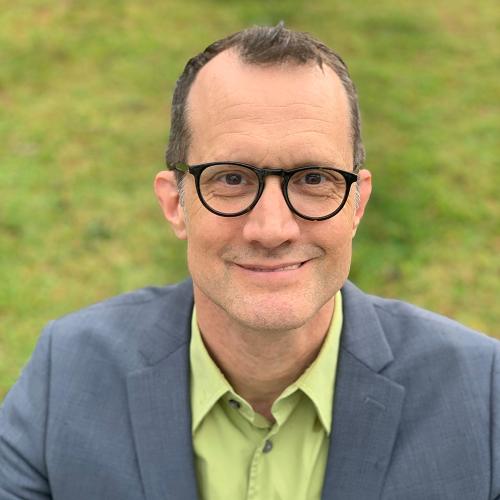 Peter Carpenter has been active as a choreographer since 1992, and during that time he has honed a distinctive approach to blending complex dance vocabularies with politically charged text and meta-theatrical conventions. He has received robust support for the creation of new works in the form of commissions by Lucky Plush Productions (Chicago), The Dance Distribution Project (Memphis), The Ashland Art Museum (Chapel Hill, North Carolina), Robin Lakes/ROUGHDANCE (Chicago), Project|Motion (Memphis) and Same Planet Different World Dance Theatre (Chicago). Grants to create new work include the Illinois Arts Council Artist Fellowship, the Chicago DanceMakers Forum Lab Artist Grant, Chicago Artists Assistance Program Grant and DCASE Individual Artist Grant. Honors include a Joseph Jefferson Citation, a Ruth Page Award and two nominations for the Alpert Award in Dance.
Carpenter's work as a choreographer for theatre include engagements with Steppenwolf Arts Exchange, Goodman Theatre, Strawdog Theatre Company, National Pastime Theatre, Roadworks, 29th Street Repertory and Street Signs Center for Literature and Performance. He choreographed and co-produced the 2012 short film Fanfare for Marching Band (Danièle Wilmouth, director) with the band Mucca Pazza, which enjoyed international screenings. He regularly teaches as a guest artist in college dance and theatre programs including DuPaul University; Ferris State University; Georgetown University; Illinois Wesleyan University; Northwestern University; The Ohio State University; School of the Art Institute of Chicago; University of Alaska—Anchorage and Fairbanks; University of California, Los Angeles; University of Colorado Boulder; The University of Iowa; The University of Memphis; University of Michigan; University of North Carolina at Chapel Hill and The University of Southern Mississippi.
As an educator, Carpenter finds opportunities for interdisciplinary exchange across lines of artistry and scholarship. Carpenter previously served as the Director of the School of Theatre and Dance at the University of Florida's College of the Arts where he oversaw significant curriculum revisions and developed a number of producing and educational relationships, including partnerships with New York Live Arts, Pinck Productions and Saudade Theatre. He was previously on the faculty of Columbia College Chicago as a faculty member in the Dance Department. During his time at Columbia, he served as President of the Faculty Senate (2013-15), Chair of Dance (2015-18) and Interim Chair of Theatre (2016-19).
He received a Bachelor of Science degree in Theatre from Northwestern University (1992), a Masters of Fine Arts in Dance (2003) and a Ph.D. in Culture and Performance from University of California, Los Angeles (2013). 
---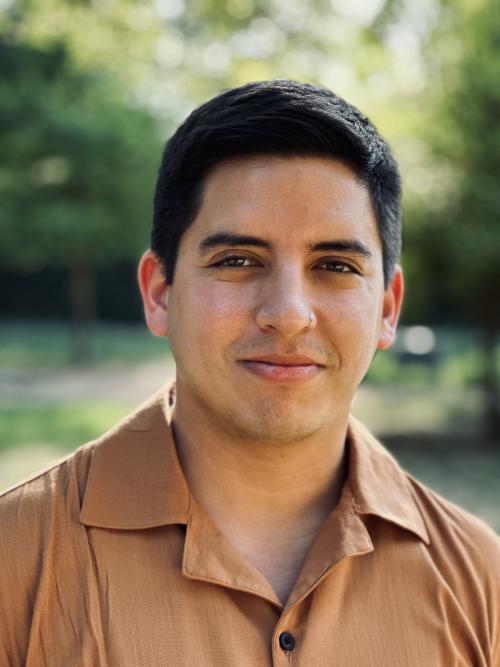 Enzo E. Vasquez Toral is a Peruvian performer, scholar and educator whose expertise lies in the intersection of theatre and performance studies, queer and trans* studies and Indigenous studies in Latin/x America. His first book project, tentatively titled Folkloric Queens: Performance, Queerness, and Indigeneity in the Andes, investigates how queer and trans theater, dance and drag artists have rethought normative notions of Andean folklore through performance in the 21st century. As a theorist, practitioner and ethnographer, he engages with a transdisciplinary and decolonizing approach to research that centers performance as a site of alternative worldmaking.
Vasquez Toral's publications have appeared in journals such as Modern Drama, El Alto, Theatre Journal, Ecumenica, Theatre Annual, Latin American Theatre Review and Performance Research; and in edited volumes such as The Routledge Companion to Theatre and Performance Historiography, Queer Nightlife and The Methuen Drama Handbook of Gender and Theatre. He is an active member of the American Society for Theatre Research (ASTR) and the Association for Theatre in Higher Education (ATHE) where he current serves as elected Secretary for the Performance Studies Focus Group (PSFG). He was awarded as Emerging Scholar by the Mid-America Theatre Conference in 2020 and by the PSFG at ATHE in 2018.
Before joining UT Austin, Vasquez Toral taught in the Department of Liberal Arts at the School of the Art Institute of Chicago and the Gender and Sexuality Studies Program at Northwestern University. Previously, he was a Graduate Fellow at the Center for Native American and Indigenous Research at Northwestern, an Exchange Scholar at Stanford University and a Harvard Artist Development Fellow in São Paulo, Brazil.
Vasquez Toral holds a Ph.D. in Performance Studies from Northwestern University, a M.A. in Latin American Literature and Culture from Princeton University and a B.A. in History and Literature from Harvard University.
---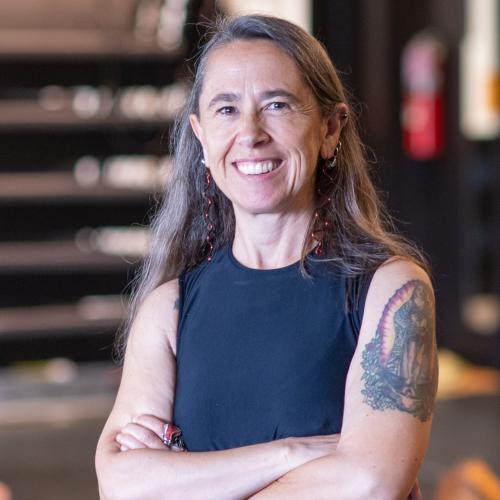 Rosemary Candelario writes about and makes dances engaged with Asian and Asian American dance, butoh, ecology and site-related performance. She was awarded the 2018 Oscar G. Brockett Book Prize for Dance Research for her book Flowers Cracking Concrete: Eiko & Koma's Asian/American Choreographies (Wesleyan University Press 2016) and received the 2022 Mid-Career Award from the Dance Studies Association. Candelario is the co-editor with Bruce Baird of The Routledge Companion to Butoh Performance (2018) and with Matthew Henley of Dance Research Methodologies: Ethics, Orientations, Practices (Routledge 2023). Recent choreographic premieres include aqueous (site version, 2021), aqueous (stage version 2019) and 100 Ways to Kiss the Trees (2018). Candelario is the Dance Studies Association Vice President for Publications and Research. Candelario is Associate Professor at The University of Texas at Austin Department of Theatre and Dance and holds a Ph.D. in Culture and Performance from the University of California, Los Angeles.