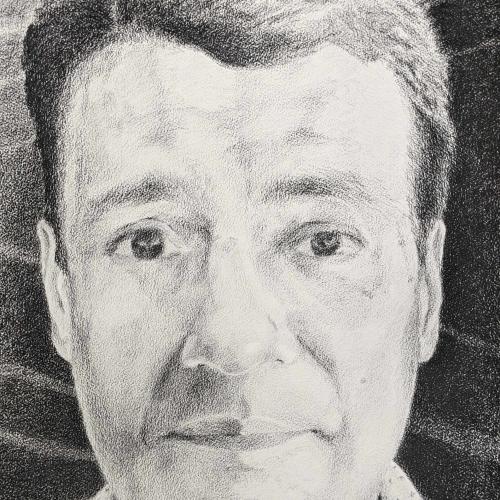 Lecturer, UT Live Design and Production
My artwork is rooted in the act and process of drawing. The immediacy of putting marks and erasures on to a sheet of paper is what drives my visual research both physically and conceptually. Signs and images such as cell phones, gun control, impact craters, consumer goods, quantum theory, the future and the human psyche are all filtered through the execution of drawing. I am interested in the connections between drawing and ideas; and how these can set up a paradox that begins to chip away at the constant illusion of reality.
What do you enjoy most about being a part of UT Theatre and Dance?
What I enjoy most about being a part of UT Theatre and Dance is the amazing students, staff and faculty. I am constantly impressed and grateful for the sincere collaborative efforts made by everyone in the department.
What is your favorite thing about Austin?
Movies at the Drafthouse, Barbeque, November, the East Side, Bluebonnets, Hamilton Pool, Zilker Park, Kite Festival.
Drawing Lab component for Studio 1, Drawing the Storyboard, Drawing for Designers
Some of my most recent exhibitions include shows in New York, Louisiana and Santa Fe.
Contact Information
Campus location
WIN B.104J