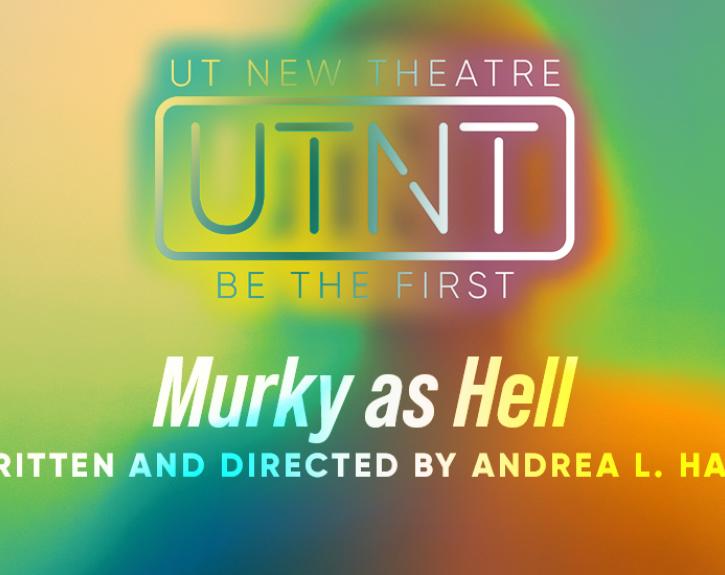 Event Details
March 4, 2022, 7:30 p.m.
March 6, 2022, 7:30 p.m.
March 10, 2022, 7:30 p.m.
Oscar G. Brockett Theatre
Written and Directed by Andrea L. Hart
Murky as Hell is based on the stories of women who aided Jeffrey Epstein, Harvey Weinstein and Terry Richardson, among others. What began as an exercise in imagining fitting punishment for these women turned into a meditation on the violence we inflict on each other and the systems that teach us how to do it. Darkly comic and brutally over-the-top, Murky as Hell examines notions of guilt and complicity in the biggest flesh-eating, spine tingling, scale-balancing match of the century. Buckle up. 
Contains mature content and themes of sexual abuse, dominance and violence including instances of choreographed physical violence, mature language, weapons (swords/knives/maces), derogatory language and scenarios, implied and stylized sexual abuse and partial nudity (actors appear in undergarments). Suitable for ages 17+. Reach out to tadticketing@austin.utexas.edu for more information.
Runtime is 90 minutes with no intermission.
View the UTNT (UT New Theatre) playbill.
Performances
March 4, 6 and 10 at 7:30 p.m.
Click here to view this video on Vimeo.
Inside Look
---
All titles, dates and venues are subject to change
Attend an Event
Helpful links to help you plan your visit:
Purchase tickets and learn more about subscription packages and discounted student tickets.
Get directions and up-to-date information about campus parking and construction impacts.
Learn more about how we're keeping our community safe.
Accessible viewing options are available by request for all our venues.