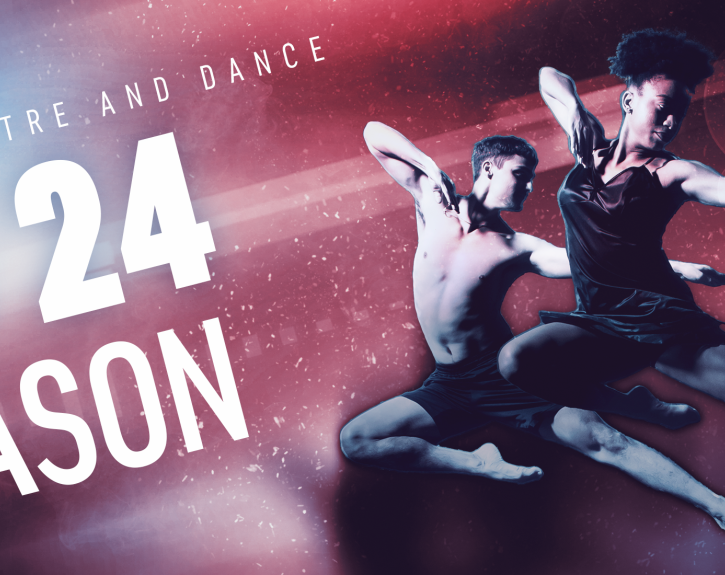 Event Details
Feb. 29, 2024, 7:30 to 9 p.m.
March 2, 2024, 7:30 to 9 p.m.
March 3, 2024, 2 to 3:30 p.m.
Oscar G. Brockett Theatre
By Malena Pennycook
Directed by Caley Chase 
It's 16th century France and everything is horrible. There's bubonic plague, major agricultural collapse, mass starvation and the leadership is completely corrupt. In the midst of all this, a potato farmer named Mika gets up and begins to dance. She writhes, she shimmies and she shakes as if she has no control over her body. Meanwhile in the Black Forest, a failed labor rebellion leads to the beheading of a child. Suddenly, others begin dancing too. When the clergy tries to contain them, it leads to 400 people dancing in history's first ever recorded club. Cue techno music. These are the choremaniacs. This is their story. (And it is completely true. Seriously, you can look it up. It's amazing.)
Contains mature content and themes; performance includes elements of strobe and the use of haze. 
PERFORMANCES 
February 29 at 7:30 p.m. 
March 2 at 7:30 p.m.
March 3 at 2:00 p.m. 
Attend an Event
Helpful links to help you plan your visit:
Purchase tickets and learn more about subscription packages and discounted student tickets.
Get directions and up-to-date information about campus parking and construction impacts.
Learn more about how we're keeping our community safe.
Accessible viewing options are available by request for all our venues.