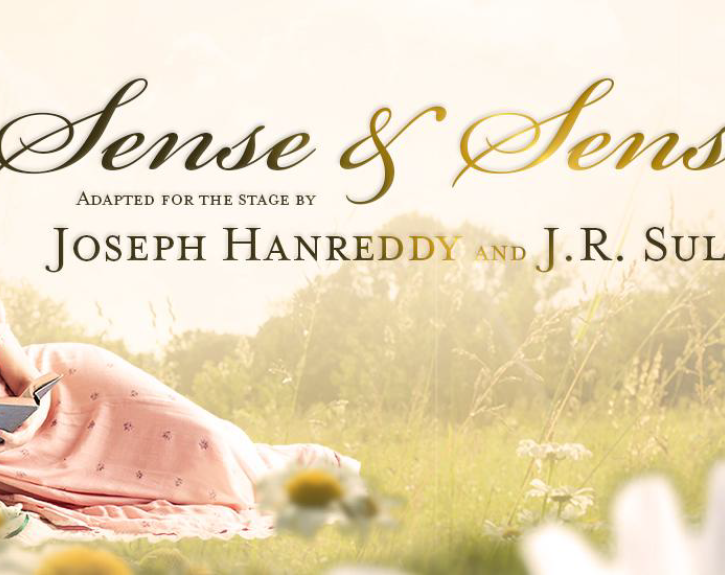 Event Details
B. Iden Payne Theatre
Given the urgency of the situation regarding COVID-19, the recommendations from leadership at The University of Texas at Austin, the Center for Disease Control (CDC) and the World Health Organization (WHO), it is with great consideration and sadness that we have made the difficult decision to suspend the remainder of our Spring 2020 Season indefinitely. This suspension applies to mainstage season performances, studio productions and all public events at the department for the remainder of the semester.
Learn more here.
Adapted for the stage by Joseph Hanreddy and J.R. Sullivan

Directed by Laura Gordon
When their father suddenly passes away leaving his estate to his son, sisters Elinor and Marianne Dashwood find themselves financially destitute and their reputations tarnished. The personifications of good sense and emotional sensibility, the Dashwood sisters must now navigate their new lives and romantic entanglements under the judgmental eyes of 19th-century English society in order to regain their social standing and find true love.
Jane Austen's Sense and Sensibility comes to life on the stage with vivid imagery, biting wit and undeniable passion through the Dashwood's adventures and misadventures on their journey to find happiness.
In a world where money and power define your worth, can you really be true to your heart?
Performances
Preview: April 8 at 7:30 p.m.
Opening: April 9 at 7:30 p.m.
Additional Performances: April 10, 14–18 at 7:30 p.m. and April 18–19 at 2:00 p.m.
Attend an Event
Helpful links to help you plan your visit:
Purchase tickets and learn more about subscription packages and discounted student tickets.
Get directions and up-to-date information about campus parking and construction impacts.
Learn more about how we're keeping our community safe.
Accessible viewing options are available by request for all our venues.