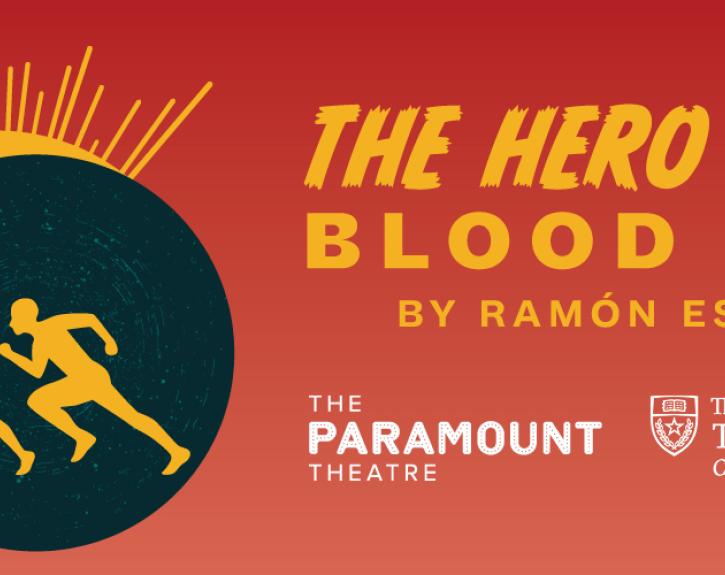 Event Details
Dec. 6, 2019, 7 p.m.
Dec. 7, 2019, 2 p.m.
By Ramón Esquivel
The Hero Twins: Blood Race is a brand new, original story inspired by the politics and culture of classic Mayan society.
The orders of the ruling and working classes have forever been decided by a competitive race through the underworld. For as long as this Blood Race has been run, the ruling class have remained victorious. Moth's twin brother Cricket ran the Blood Race on behalf of the working people and never returned from the underworld. Now, in order to free her brother and liberate her people, Moth must compete in the race herself. To win, Moth needs to beat the odds, overcome deadly obstacles and defeat the reigning champion, Jaguar. When she learns the truth of the Blood Race and the society built upon it, Moth faces a choice: accept the way things are and have always been, or imagine a way for her society to start anew. We. Free. Us.
This play–full of music, back-flips, and dynamic adventure sequences–is designed to inspire energetic audience engagement. Audience members will be invited to choose sides and cheer enthusiastically during the various competitions that make up the Blood Race, ultimately engaging their hearts and minds.
The Hero Twins: Blood Race was originally written for children in 3-6 grade, but is an enjoyable adventure for the entire family.
The Hero Twins: Blood Race is approximately 65 minutes with no intermission. 
View the Study Guide, a collection of materials designed to enhance your child's experience with The Hero Twins: Blood Race.
View the playbill for The Hero Twins: Blood Race.
Performances
December 6 at 7:00 p.m.
December 7 at 2:00 p.m. 
Special Events
Family Day Post-Performance Workshop 
Immediately following the performance of The Hero Twins: Blood Race on December 7 at 2:00 p.m., guests are invited to an interactive workshop and reception sponsored by UTeach Fine Arts to discuss and create art in response to the play's themes. Reservations required; free to attendees.*
*Tickets to attend The Hero Twins: Blood Race must be purchased and are separate from the R.S.V.P. registration to the workshop. Guests wishing to attend both events must purchase tickets and complete the R.S.V.P. form above. 
Attend an Event
Helpful links to help you plan your visit:
Purchase tickets and learn more about subscription packages and discounted student tickets.
Get directions and up-to-date information about campus parking and construction impacts.
Learn more about how we're keeping our community safe.
Accessible viewing options are available by request for all our venues.