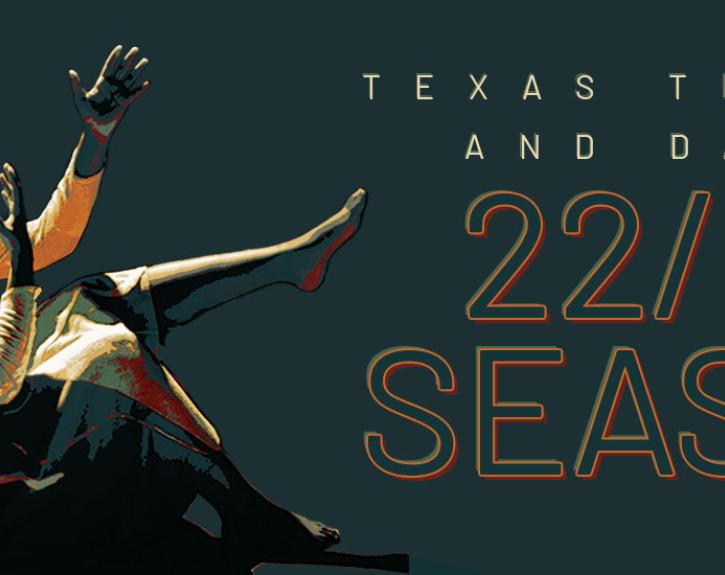 Texas Theatre and Dance is pleased to present the 2022/2023 season celebrating new and diverse voices for the stage. Featuring an intimate look at the imprints others leave on our lives; a witty, pointedly funny depiction of corporate feminism and empowerment, explored through much-beloved childhood dolls; a series of never-before-seen plays from emerging student voices; striking and powerful works of choreography that speak to our collective past and interconnected future and the return of the biennial Cohen New Works Festival, showcasing over 30 new works of performance, installation and innovative art.
Become a Season Subscriber and Save
Become a Texas Theatre and Dance subscriber today and you'll save up to 25% on adult ticket prices (additional discounts available for UT Faculty/Staff and Students) when you join us for our mainstage performances. Individual subscriptions are also available for Fall and Spring programming.
...but you could've held my hand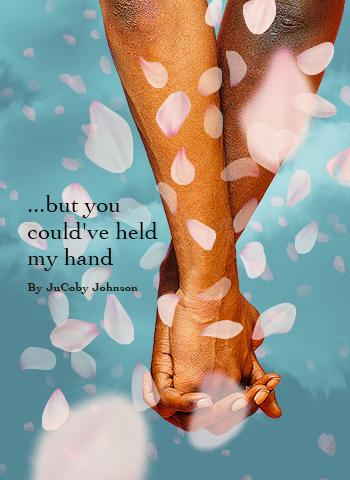 By JuCoby Johnson 
Directed by Braxton Rae 
October 6-16, 2022 
Oscar G. Brockett Theatre 
Four ten-year-olds meet at a wedding. Little do they know, they will become the center of each other's lives for decades to come. Jumping through time, we see these people only during important life moments such as prom, funerals, weddings, anniversaries and even divorces. …but you could've held my hand uses dance, music and poetry to explore sexuality, gender, race, love and blackness in a beautiful meditation on how love manifests in our lives as we experience life's ups and downs. 
In Sisters We Trust, or My F*cked Up American Girl Doll Play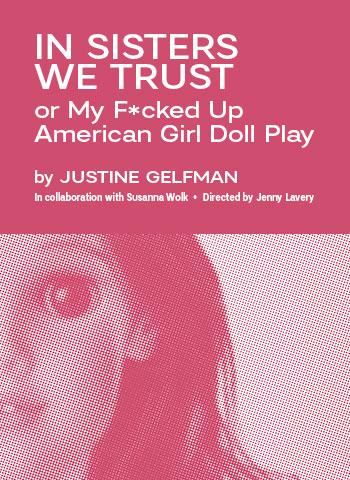 By Justine Gelfman 
In collaboration with Susanna Wolk 
Directed by Jenny Lavery 
October 20-29, 2022 
B. Iden Payne Theatre 
The American Girl Dolls are all grown up and gathered together for a televised Bachelor-style reunion to decide the fate of the company. But suddenly, the girls start disappearing; something glitches and we're thrown into a glossy feminist co-working space on the brink of expansion. The progressive women at the helm are still perpetuating age-old oppressive practices, now just in a shade of millennial pink. In Sisters We Trust, or My F*cked Up American Girl Doll Play investigates how corporate feminism is repeating and rebranding mistakes of the past instead of finding new pathways to empowerment.
Fall For Dance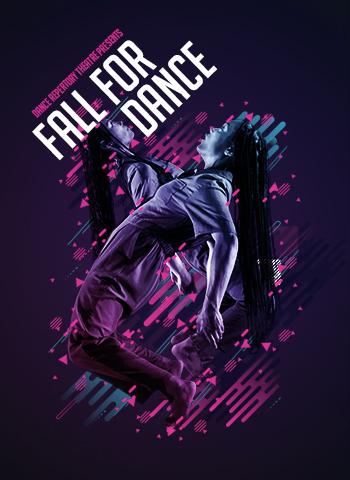 Presented by Dance Repertory Theatre
Artistic Directors, Leah Cox and Joel Valentín-Martínez
Producing Artistic Director, Erica "eg" Gionfriddo  
November 9-13, 2022
Oscar G. Brockett Theatre 
Award-winning student dance company, Dance Repertory Theatre, returns to the stage this fall with new works by professional and student choreographers. Featuring a range of interdisciplinary new and revised works, Fall For Dance showcases cross-disciplinary dialogue that invites the audience to consider what Pan-African, street, contemporary and technology-based movement forms have to say to one another and what we can learn by listening. Performances will include work by faculty members Erica "eg" Gionfriddo, Leah Cox and Joel Valentín-Martínez as well as Teena Marie Custer, Kevin Ormsby and work by emerging undergraduate choreographers. 
UTNT (UT New Theatre)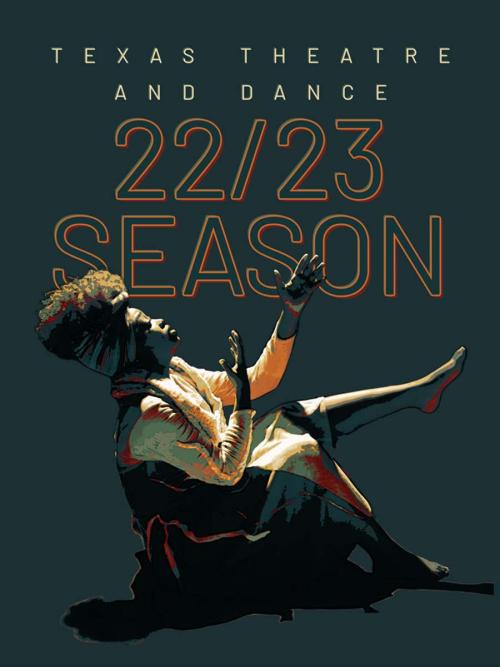 New plays by M.F.A. playwrights 
Co-Producing Artistic Directors KJ Sanchez, Alexandra Bassiakou Shaw 
February 15-26, 2023
F. Loren Winship Building
UTNT (UT New Theatre) presents newly developed works from playwrights of Texas Theatre and Dance and Michener Center for Writers. Now celebrating its 16th season, this showcase exists as an incubator for new work, with many plays continuing on to be professionally produced across the country. 
EMERGE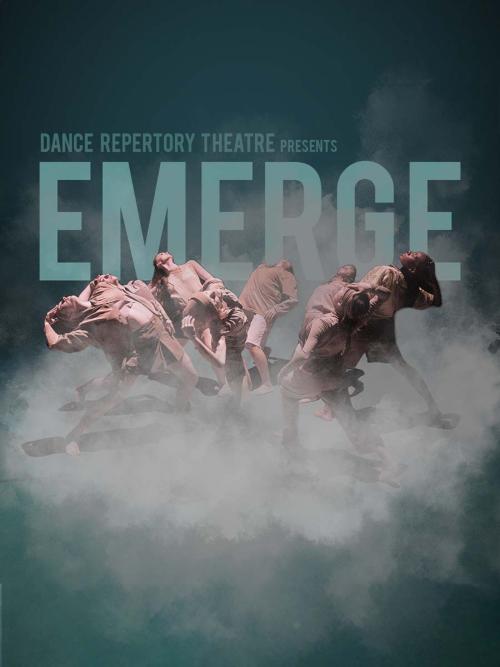 Presented by Dance Repertory Theatre
Artistic Director, Gesel Mason
Producing Artistic Directors, Erica "EG" Gionfriddo and Dorothy O'Shea Overbey
March 1-5, 2023
B. Iden Payne Theatre
Dance Repertory Theatre returns this spring in EMERGE, presenting new work from professional and student choreographers. Exploring themes of emergence, EMERGE seeks to reflect on history in order to imagine a way forward, elevating the inventiveness and interconnectivity of moving art forms. Each piece has been developed in a residency-style incubator, allowing for immersion with a single choreographer in a depth of research where the future of dance is given space to emerge. EMERGE will also feature the return of the Haruka Weiser Commission. 
The Cohen New Works Festival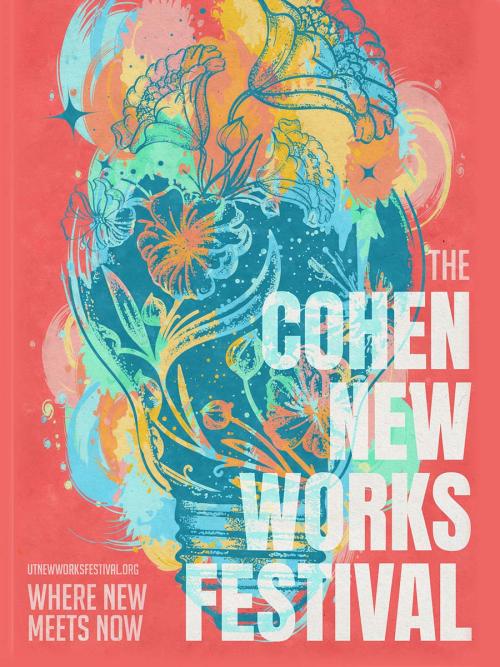 Where New Meets Now.
April 3-7, 2023
F. Loren Winship Drama Building
The Cohen New Works Festival is a unique, biennial, week-long celebration of new work created by students at The University of Texas at Austin. Spanning multiple disciplines, skill sets and areas of study across campus, the Festival is not just an event, but a celebration of the continuously ongoing process of creating new work. Held in multiple locations across UT Austin campus, The Cohen New Works Festival presents over 30 new works and represents the spirit of creativity, innovation and community.   
Discover past festivals, projects and initiatives and get to know the team behind The Cohen New Works Festival.
The Cohen New Works Festival is free and open to the public.
Learn More About COVID-19 safety guidelines at the Department of Theatre and Dance
As we collectively move towards the return of in-person performance, we want to share a special note of thanks with our audiences, whose continued support enables us to further cultivate the future of the next generation of artists. We look forward to seeing you at the theatre this season. 
All titles, dates, times and venues are subject to change.
Helpful links to help you plan your visit:
Purchase tickets and learn more about subscription packages and discounted student tickets.
Get directions and up-to-date information about campus parking and construction impacts.
Learn more about how we're keeping our community safe.
Accessible viewing options are available by request for all our venues.