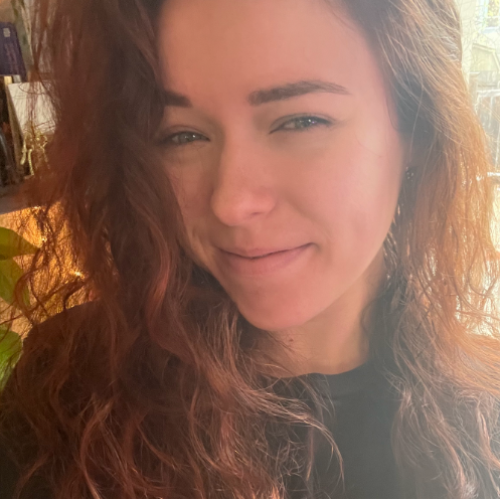 Lecturer and Project Specialist- Fabrication, Texas Performing Arts
Ashton Bennett Murphy was a denizen of Texas Performing Arts' Fabrication Studio even before she picked up her B.A. in Theatre and Dance in 2018, making her mark as a 324P student and a production assistant. Upon graduation, she hired on as assistant scenic charge artist, but her responsibilities have extended to technical direction, teaching Technical Theatre and producing the Fabrication Studio training videos. Her freelance history includes projects with ZACH Theatre, Theatre En Bloc and Street Corner Arts, among others. Her reasons for getting up in the morning include her students and her Italian greyhound, Zelda- not necessarily in that order.
What do you enjoy most about being part of the UT Theatre and Dance community?
I love that we encourage our students to become multi-faceted artists
What is your favorite thing about Austin?
Austin is so dog friendly! I even bring my pup to the gym with me.
Scenic painting and construction, photography, videography, technical direction, stage management
Contact Information