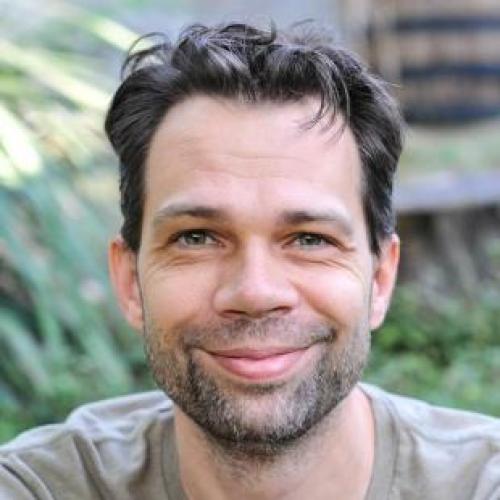 Assistant Professor of Practice, Design and Technology

Scenic Studio Supervisor, Texas Performing Arts
J.E. Johnson is an assistant professor of practice in the Department of Theatre and Dance and Scenic Studio Supervisor at Texas Performing Arts at The University of Texas at Austin where he teaches digital and traditional fabrication courses. Johnson specializes in an emergent pedagogy to create safe, dynamic learning environments to unleash student creativity and capability and support employment readiness. He has adapted his approach for the K-12 classroom to teach children how to construct functioning clocks, automata, and large-scale Rube Goldberg machines with the DeBusk Enrichment Center for Academically Talented Scholars and the Austin Tinkering School. In 2015, he co-founded Maker Ready, a consulting and educational product company which has trained teachers to bring hands-on, project-driven learning into K-12 classrooms from Texas to Hawaii. Johnson has enabled a generation of inexperienced students to fabricate professional quality scenery for over 100 productions and has served as a fabricator and consultant for feature films, startups, and international sculptors. 

Digital Fabrication, Experiential Learning, K-12 Maker Education, Furniture Design, Scenic Production
Soft Skills with Teeth: Creating Authentic Learning Environments with "Charismatic Mega-Projects." Journal of Themed Experience and Attractions Research (2018).

My Role in De-Skilling the Arts, The Teaching Artist Journal (2014).

Conversations with Malke Rosenfield, The Teaching Artist Journal (2013).
Contact Information
Campus location
PAC 2.216B