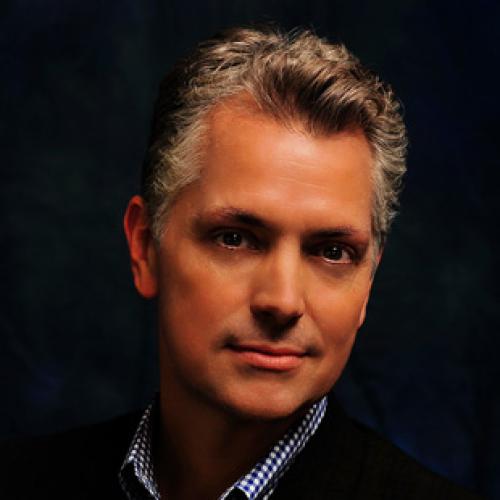 Associate Department Chair

Graduate Advisor

Associate Professor, Performance as Public Practice
Dr. Paul Bonin-Rodriguez is a writer-performer and dancer from San Antonio who has toured extensively throughout the United States. His book, Performing Policy: How Politics and Cultural Programs Redefined U.S. Artists for the Twenty-first Century (Palgrave, 2014), assesses how research and development initiatives since the late 1990s have radically reshaped artistic practices nationwide. Chronicling both historical, paradigm-setting moments and contemporary artist-driven initiatives, Performing Policy demonstrates how "creatives" regularly negotiate market-based and value-based concerns and shows how they may more effectively and ethically pursue opportunities in communities where they work.
His articles appear in Artivate: a Journal of Entrepeneurship in the Arts, Theatre Topics and a forthcoming anthology on New WORLD Theater. His plays have been published in The Color of Theatre: Race, Culture, and Contemporary Performance (Continuum, 2002), Jump-Start Playworks (Wings Press, 2004) and Text and Performance Quarterly.
Currently, he serves as the head of Undergraduate Studies in Theatre and Dance, as well as the director of the Minor in Arts Management and Administration for the College of Fine Arts.
Classes
Performance as Public Practice, The Working Artist, Supervised Teaching in Theatre and Dance, Art (Your) Money and the Nation, Diversity and Arts Policy, Contemporary Theory
Recent Publications
Books
Performing Policy: How Politics and Cultural Programs Redefined U.S. Artists for the Twenty-First Century. Basingstoke, UK: Palgrave MacMillan, 2014. 227 pages.
The Fine Arts Graduate's First Year Out (working title). Proposal in development.
Focusing on the apprenticeship period when artists first begin their practices, this book synthesizes key economic principles, outlines relevant public policies and research, and illustrates the networks through which emerging artists can efficiently build careers in the U.S.
Articles and Book Chapters
"Queer Performance Spaces since the 1990s: Requiem for a Future Golden Age." The Journal of American Drama and Theater. Submitted May 11, 2015. Currently under review. 9,000 words.
"The Staged Business for Writing for/about Art: Artists in Public Practice." Theatre Topics 16.1 (2014): 25-37.
Editorials and Book Reviews
"Perspectives on Arts Entrepreneurship." Artivate: A Journal of Entrepreneurship in the Arts 4.1 (2015), 5.
Review of Curtains: the Future of Arts in America, by Michael Kaiser. Forthcomingi in e-misférica 13.1 (2016)
What do you enjoy most about being a part of the UT Theatre and Dance community?
The department's commitment to developing new work.
What is your favorite thing about Austin?
An active and innovative theatre, dance and performance scene.

Contact Information
Campus location
WIN 2.162