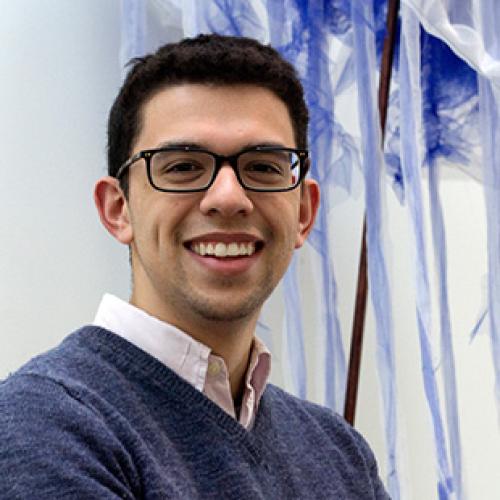 Jeffrey Gan is a multi-media artist, dramaturg and Ph.D. in the Performance as Public Practice candidate. His scholarly research and artistic practice explores time, food and the performance of nostalgia in the Indonesian diaspora. His interests include sensory ethnographic methods, tempo doeloe imaginaries, the labor economy of "ethnic" food and the racialization of Indo performers from Wieteke van Dort to Eddie Van Halen. 

His installation and performance work has been exhibited as part of The Cohen New Works Festival and Center Space Project/TEDxUTAustin, and he has collaborated on projects for Salvage Vanguard Theater, Liberation Theatre Company, Charles O. Anderson/dance theatre X and Benjamin Akio Kimitch, among others. He is proud to play in Kyahi Rosowibowo, the UT Javanese Gamelan Ensemble through Butler School of Music. 
In 2019, he received a Critical Language Scholarship from the U.S. Department of State to study Indonesian at the Universitas Negeri Malang in East Java, Indonesia. In 2021, he received a Foreign Language and Area Studies fellowship from the U.S. Department of Education to support a year of dissertation research in the Netherlands. He is currently developing a project about cooking Indo food with his relatives.