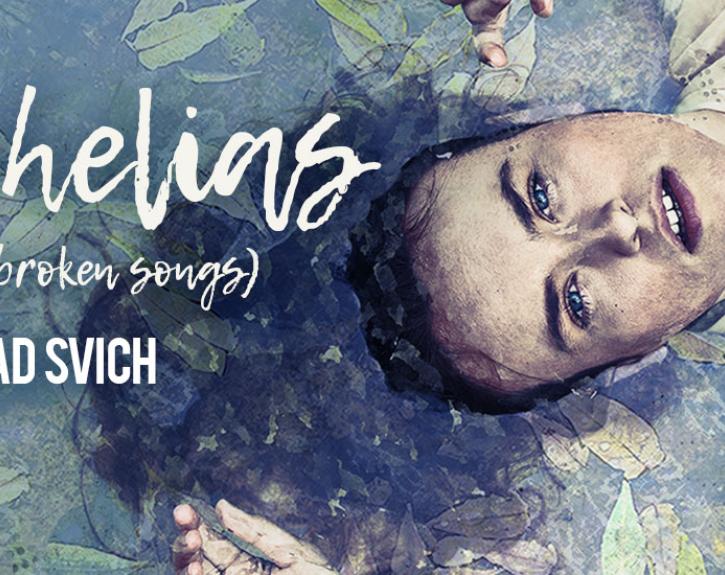 Event Details
Oscar G. Brockett Theatre
By Caridad Svich

Directed by Jess Shoemaker
Shakespeare's Ophelia rises up out of the water, dreaming of Pop-Tarts and other sweet things. She finds herself in a neo-Elizabethan Appalachian setting where Gertrude runs a brothel, Hamlet is called a Rude Boy and nothing is what it seems. In this mirrored world of word-scraps and cold sex, Ophelia cuts a new path for herself.
Praised by the Chicago Stage Review as a piece "both aesthetically beguiling and emotionally ravaging," 12 Ophelias (a play with broken songs) combines original music with lyrical poetry and colloquial language in an exploration of broken ambition and liberated desire.
12 Ophelias contains adult content and some instances of violence. Recommended for ages 18+. Guests should be advised that water is used as part of the show and there is a possibility of splashing, particularly in the rows closest to the stage.
View the 12 Ophelias (a play with broken songs) playbill.
Performances
Preview: October 2 at 7:30 p.m.
Opening: October 3 at 7:30 p.m.
Additional Performances: October 4–5, 8–12 at 7:30 p.m. and October 5–6, 12–13 at 2:00 p.m.
Reviews and Inside Look
Attend an Event
Helpful links to help you plan your visit:
Purchase tickets and learn more about subscription packages and discounted student tickets.
Get directions and up-to-date information about campus parking and construction impacts.
Learn more about how we're keeping our community safe.
Accessible viewing options are available by request for all our venues.