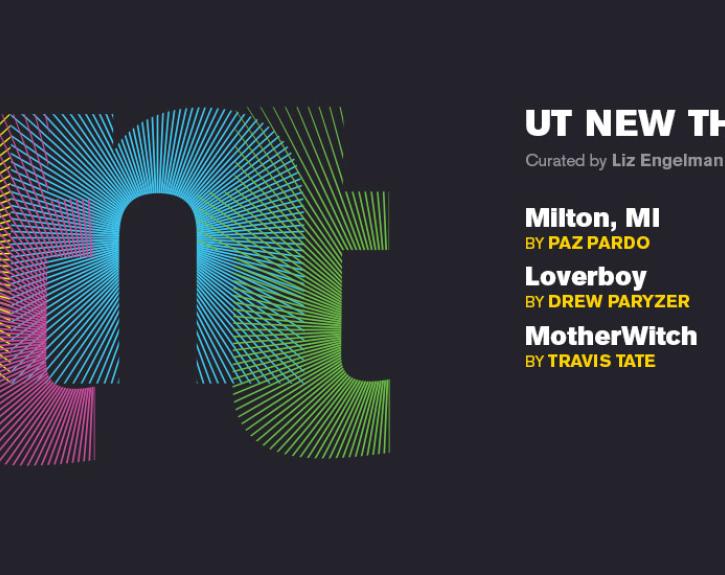 Event Details
April 13, 2018, 7:30 p.m.
April 19, 2018, 7:30 p.m.
April 21, 2018, 7:30 p.m.
April 15, 2018, 2 p.m.
MotherWitch
By Travis Tate
Directed by Lane Michael Stanley
Nights before Darla's 21st birthday, she is told of The Belleford women's great power that she will inherit. Darla's girlfriend is a tad angry with her. Oh, and the family cat, Winston, has started talking. While studying her induction into the family coven, Sherry, Darla's grandmother, falls sick. Darla must negotiate her family's legacy, her power and the love of her life...all before she's able to drink.
MotherWitch contains mature content.
View the playbill for MotherWitch.
Performances
April 13, 19, and 21 at 7:30 p.m. and April 15 at 2:00 p.m.
Community Engagement Event
Conjuring #BlackGirlMagic: A Live Podcast Show
April 18 immediately following the 7:30 p.m. performance
Oscar G. Brockett Theatre
Guests are invited to join in a conversation about experiences with representation in MotherWitch and in departments across the university campus. Participants include: LaKayla Williams (M.A./.Ph.D. student / Center for Women's and Gender Studies and the African and African Diaspora Studies Department), Joanna Beltran (M.A. student / Latin American Studies), Shawntal Brown (M.A. student / Center for Women's and Gender Studies), Dalyah Jones (host / reporter for Austin's NPR station, KUT), Briana Barner, (Ph.D. student / Media Studies). Discussion facilitated by Tiffany Thomas (B.A. student / Department of Theatre and Dance).
Attend an Event
Helpful links to help you plan your visit:
Purchase tickets and learn more about subscription packages and discounted student tickets.
Get directions and up-to-date information about campus parking and construction impacts.
Learn more about how we're keeping our community safe.
Accessible viewing options are available by request for all our venues.