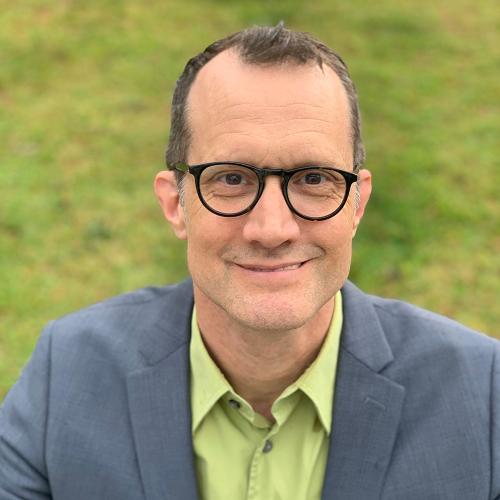 Department Chair

Z. T. Scott Family Chair in Drama
Peter Carpenter has been active as a choreographer since 1992, and during that time he has honed a distinctive approach to blending complex dance vocabularies with politically charged text and meta-theatrical conventions. He has received robust support for the creation of new works in the form of commissions by Lucky Plush Productions (Chicago), The Dance Distribution Project (Memphis), The Ashland Art Museum (Chapel Hill, North Carolina), Robin Lakes/ROUGHDANCE (Chicago), Project|Motion (Memphis) and Same Planet Different World Dance Theatre (Chicago). Grants to create new work include the Illinois Arts Council Artist Fellowship, the Chicago DanceMakers Forum Lab Artist Grant, Chicago Artists Assistance Program Grant and DCASE Individual Artist Grant. Honors include a Joseph Jefferson Citation, a Ruth Page Award and two nominations for the Alpert Award in Dance.
Carpenter's work as a choreographer for theatre include engagements with Steppenwolf Arts Exchange, Goodman Theatre, Strawdog Theatre Company, National Pastime Theatre, Roadworks, 29th Street Repertory and Street Signs Center for Literature and Performance. He choreographed and co-produced the 2012 short film Fanfare for Marching Band (Danièle Wilmouth, director) with the band Mucca Pazza, which enjoyed international screenings. He regularly teaches as a guest artist in college dance and theatre programs including DuPaul University; Ferris State University; Georgetown University; Illinois Wesleyan University; Northwestern University; The Ohio State University; School of the Art Institute of Chicago; University of Alaska—Anchorage and Fairbanks; University of California, Los Angeles; University of Colorado Boulder; The University of Iowa; The University of Memphis; University of Michigan; University of North Carolina at Chapel Hill and The University of Southern Mississippi.
As an educator, Carpenter finds opportunities for interdisciplinary exchange across lines of artistry and scholarship. Carpenter previously served as the Director of the School of Theatre and Dance at the University of Florida's College of the Arts where he oversaw significant curriculum revisions and developed a number of producing and educational relationships, including partnerships with New York Live Arts, Pinck Productions and Saudade Theatre. He was previously on the faculty of Columbia College Chicago as a faculty member in the Dance Department. During his time at Columbia, he served as President of the Faculty Senate (2013-15), Chair of Dance (2015-18) and Interim Chair of Theatre (2016-19).
He received a Bachelor of Science degree in Theatre from Northwestern University (1992), a Masters of Fine Arts in Dance (2003) and a Ph.D. in Culture and Performance from University of California, Los Angeles (2013). 
Contact Information
Campus location
WIN 1.144