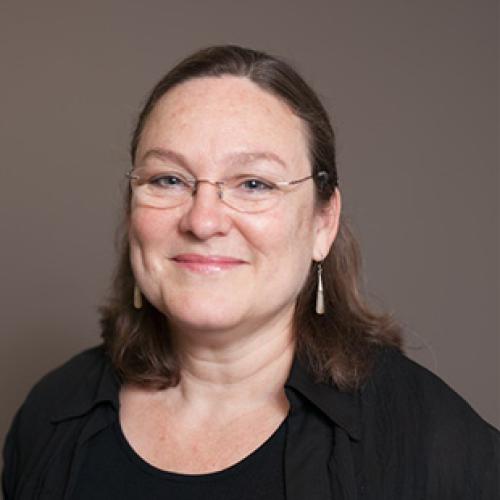 Professor of Dance

1996-2022
Holly Williams served as Senior Associate Dean in the College of Fine Arts from 2014-2022, where she oversaw graduate programs, accreditation and special projects for the college. She joined the Department of Theatre and Dance in 1996, where she also served as the head of the dance program, the associate chair and the interim chair. She retired from UT Austin in 2022.
 
As a dancer, Williams performed nationally and internationally with the companies of Laura Dean, Jose Limon (at City Center) and with Mark Morris. With the Mark Morris Dance Group/Monnaie Dance Group Mark Morris, she toured extensively, appearing in original casts of The Hard Nut; L'Allegro, il Penseroso ed il Moderator; Going Away Party and Gloria, among others. She was in residence with the company in Brussels, Belgium for three years. 
As a noted choreographer, she has been commissioned by the American Ballet Theatre Summer Intensive, State Street Ballet (Santa Barbara) and Ballet Austin Senior Young Artists, among others. She has been a guest artist at numerous university programs throughout the United States and three of her works have been selected by adjudication for the American College Dance Association national festival. 
 
Williams' choreography for the Houston Grand Opera, Dallas Opera, Austin Lyric Opera, Austin Theatre Alliance, Dallas Theatre Center and work for film and television have also won her national acclaim. Her dance/video work Bolero made its international debut at the Edinburgh Festival Fringe in Scotland and her signature work, Black Magic, was performed in St. Johann, Innsbruck and Salzburg, Austria as part of the Tanzsommer Festival in 2004. In 2007, she was a Fulbright Fellow at the Taideakatemia Turun in Turku, Finland. 
 
She served on the executive board of directors of the American College Dance Association from 2005-2013, including as president from 2009-2013. She has served on dance panels for the National Endowment for the Arts, Dance/USA and the Mid-Atlantic Arts Foundation. A writer and critic, she regularly contributed articles on dance to The New York Times, The Dallas Morning News and The Austin-American Statesman, among others. 
Williams has a B.A. cum laude from Barnard College/Columbia University and an M.F.A. from Texas Woman's University. In 2014, she received the Texas Woman's University Chancellor's Alumni Excellence Award. She is married to author/journalist Bill Minutaglio; they have two children, Rose and Nick.