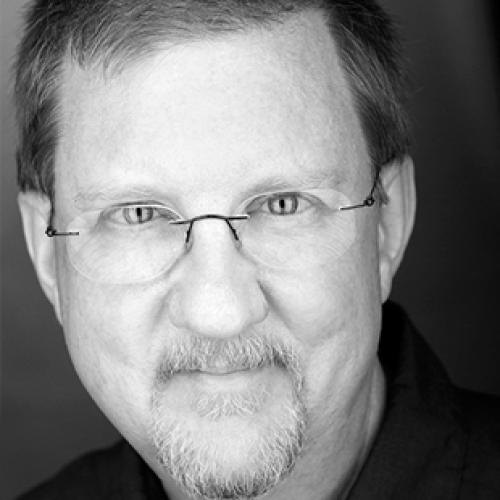 Professor of Theatre Design

1998-2011
Professor and former Department of Theatre and Dance Chair Robert N. Schmidt retired in January 2011 and was granted emeritus status as the Frank Erwin Jr. Centennial Professor in Drama in February of the same year.
"The college and Department of Theatre and Dance are deeply indebted to Bob for his remarkable and indelible contribution to our students and programs and to the leadership of the department," said College of Fine Arts Dean Douglas Dempster. "He has accomplished great things for his department over nearly 30 years of service. I offer my congratulations and best wishes for his continued success in all his endeavors."
Schmidt was an administrator and faculty member of the university since 1982. He and wife Penny created the Robert N. Schmidt Performance Design Endowment, an endowment in excess of $50,000.
"During the years I've been on faculty at The University of Texas at Austin, I've had the privilege of working with world-class colleagues and promising students who are now at the top of their field," said Schmidt. "During that time the theatre design program has become among the elite programs in the U.S. One reason for that has been its global perspective; understanding the value of international exchange of culture, methodology and ideas. Penny and I wanted to do what we could to help provide ongoing support for students and faculty in the theatre design program so that they can be at the forefront of those theatre artists who continue to reshape and re-imagine the field."
Schmidt's career as a theatre artist has spanned over three decades and has included work as a scenic designer for theatre and television in Europe and Asia, as well as at major regional theatre in the United States. He designed the award-winning entry from the U.S. to the Prague Quadrennial Scenography Exhibition in 2003. Schmidt has been commissioner for scene design for the U.S. Institute for Theatre Technology, associate editor Theatre Design and Technology Journal and the U.S. delegate to the Scenography Commission of the International Organization of Scenographers, Theatre Architects, and Technicians. He was a board member and executive committee member of the University/Resident Theatre Association.
Schmidt earned his bachelor's degree in theatre and drama and a master's degree in scenic design from the University of Wisconsin at Madison.