In mid-May, students, faculty and alumni traveled to Arizona to attend the TYA/USA 2023 Festival & Conference: AMPLIFY. There, they networked and learned alongside fellow theatre-makers, with many alumni performing and leading breakout sessions throughout the festival.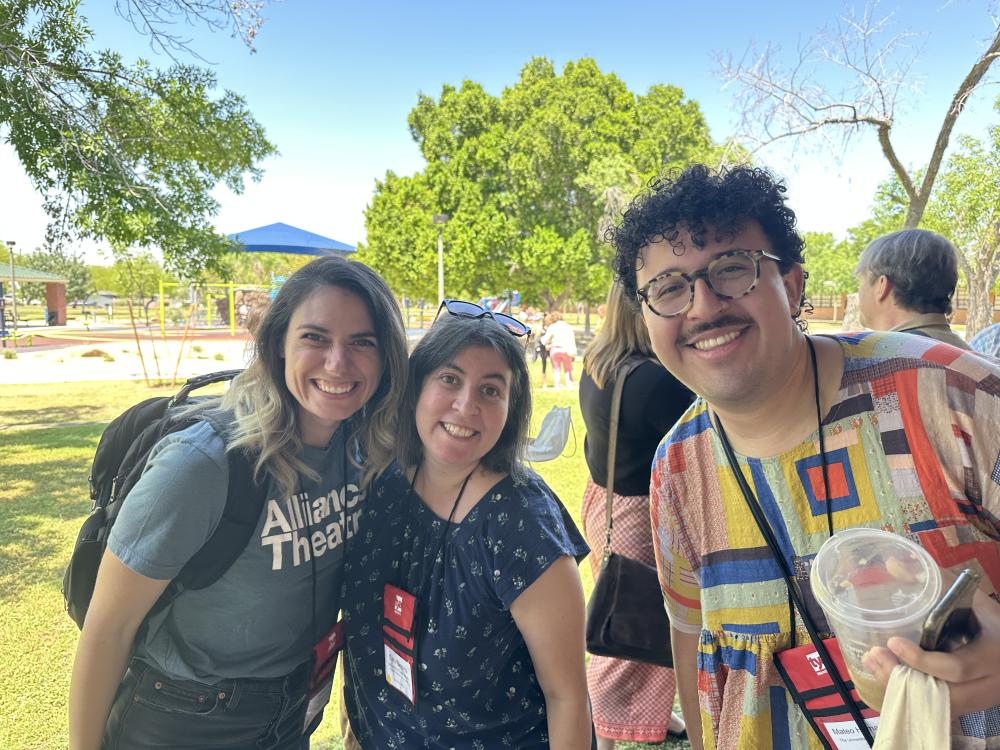 This year's TYA/USA Festival & Conference featured keynote speakers and workshops by artists from across the nation. Presenters included Drama and Theatre for Youth and Communities alumni Giana Blazquez Bultman (M.F.A. 2022), presenting as part of the "Anti-Racist Teaching Artist Collective," and Sam Provenzano (M.F.A. 2018), who spoke on "Revolutionizing the First Rehearsal." Playwriting and Michener Center alum Sarah Saltwick (M.F.A. 2013) also presented as part of the breakout session "Opportunities and Challenges of National Touring."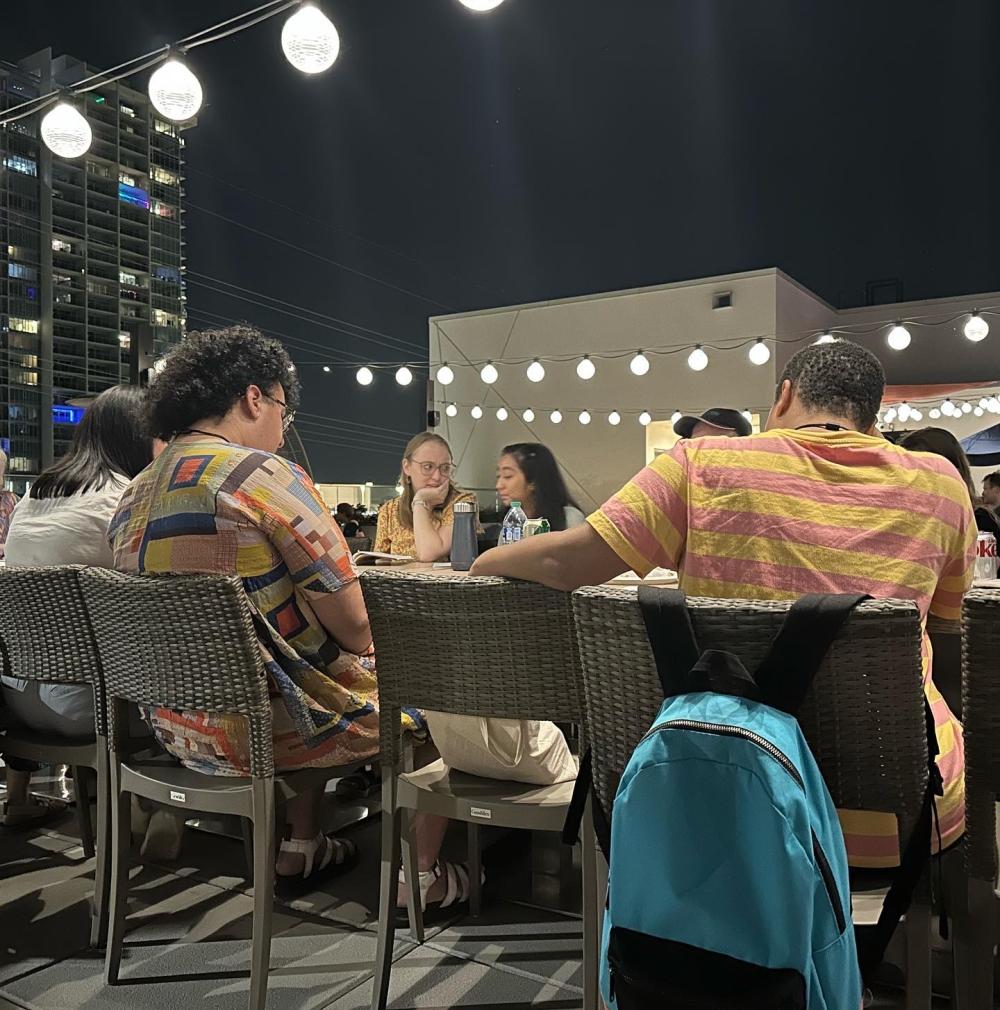 Additionally, attendees enjoyed various performances throughout the three day festival, from plays to immersive readings to a cabaret showcasing original TYA musical theatre songs. The Song Slam Cabaret featured writers Guinevere Govea (B.A. 2021) singing "It's Offi-Shell" and Jenn Hartmann Luck singing "A Girl Like Me."
Festival performances also included Cenicienta: A Bilingual Cinderella Story, written by Caroline Reck and Rupert Reyes (B.F.A. 1976). The piece was originally created and presented right here in Austin at Zach Theatre in collaboration with Teatro Vivo and Glass Half Full Theatre. The TYA/USA performance starred Madison Palomo (B.F.A. 2017) as "Belinda," with lighting design by Rachel Atkinson (M.F.A. 2013).
Manual Cinema also shared their production of Leonardo! A Wonderful Show About a Terrible Monster at the conference. The TYA play, which featured dramaturg and interim-chair Megan Alrutz, was performed in Austin earlier this spring as part of Texas Performing Arts' 2022/2023 season.
The 2023 TYA/USA Festival & Conference: AMPLIFY sought to highlighted the ways that theatre for young audiences can empower people of all ages. Each performance and discussion did just that, sending artists back to their communities with tools to inspire young people in exciting new ways.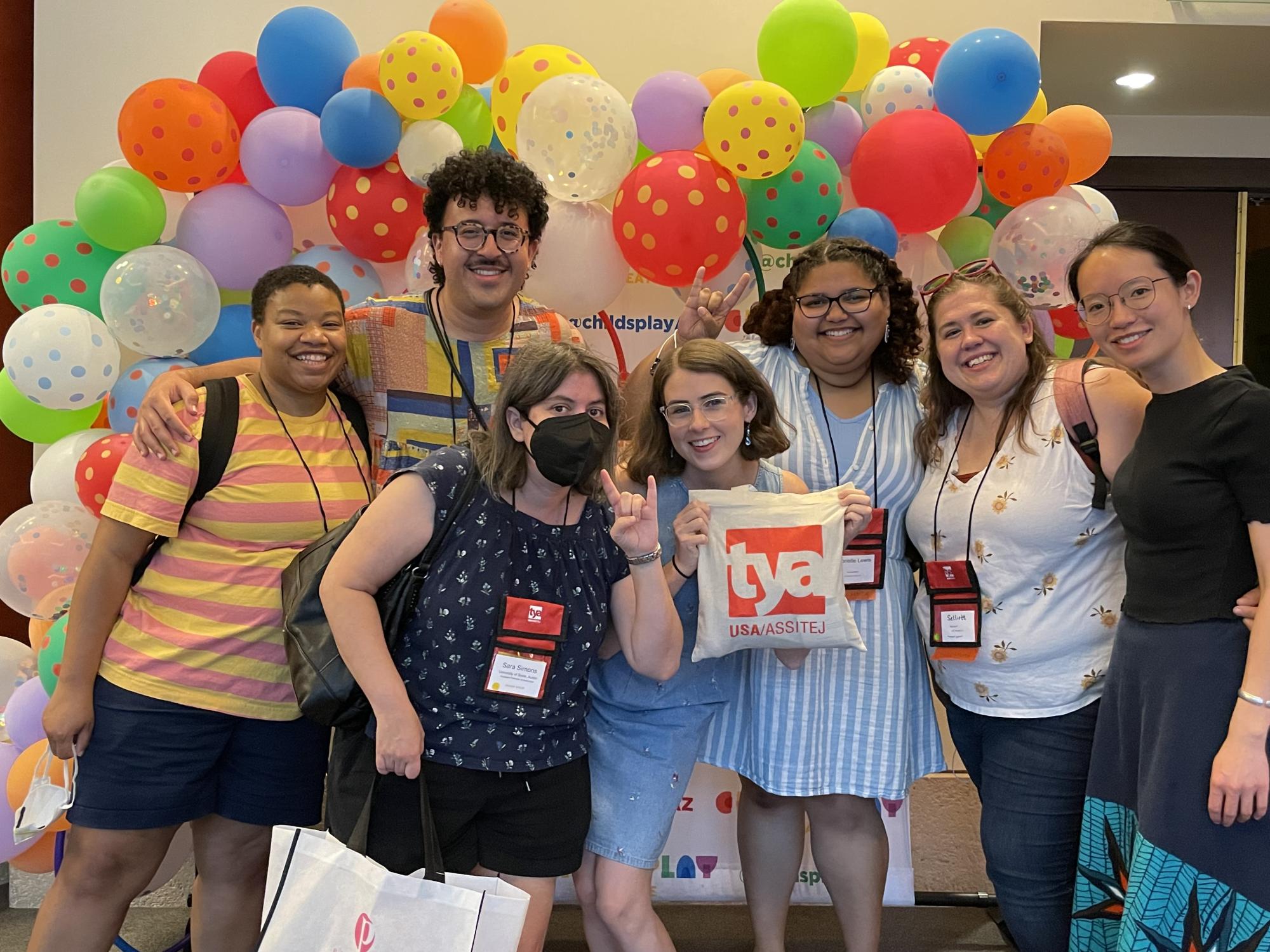 Photos provided by Sarah Jean Elliott.