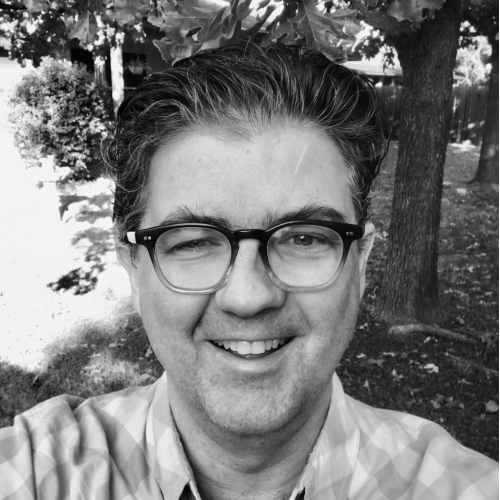 Lecturer, UT Live Design and Production
Phillip Owen has designed sound for the theatre for over two decades and has been an avid guitar player most of his life. He grew up in Central Texas and has lived in multiple places overseas, including Berlin, Dublin and Sligo, Ireland. Prior to coming to The University of Texas at Austin, he served as lecturer in sound design at Texas State University, as well as lead sound engineer at the Alley Theatre in Houston, Texas. Owen holds a M.F.A. from the David Geffen School of Drama at Yale University and a Master of Philosophy from Trinity College Dublin. www.phillipowen.com
What do you enjoy most about being part of the UT Theatre and Dance community?
Being among extremely talented, skillful, thoughtful and supportive human beings. There is a community at work (and play) here that is extremely rich in wonder and curiosity.
What is your favorite thing about Austin?
It keeps things interesting. It's definitely a destination.
Composition, arrangement, system design, recording arts, sound editing, mixing
Sound Seminar, Sound Design
Stupid F^%#ing Bird

, The Whipping Man, A Doll's House and Steel Magnolias (Stages Repertory Theatre; Houston, Texas)
Alley All New Festival, featuring Miller, Mississippi; Roz and Ray and Syncing Ink (Alley Theatre; Houston, Texas)

Outside Mullingar

, Noises Off and Dancing at Lughnasa (Everyman Theatre; Baltimore, Maryland)

Anna Christie

, Kingdom of Earth and Common Enemy (Triad Stage; Greensboro, North Carolina)

Cymbeline

, Antony and Cleopatra and Measure for Measure (Opera House Arts; Stonington, Maine)

Notes from Underground

(Yale Repertory Theatre, La Jolla Playhouse, Baryshnikov Arts Center)

Rough Crossing

(Yale Repertory Theatre; New Haven, Connecticut) 

Waking

, his own composition (Yale Cabaret; New Haven, Connecticut)

American Misfit

and Un Año (Salvage Vanguard Theater; Austin, Texas)
Assistant to the composer on A Steady Rain on Broadway (Gerald Schoenfeld Theatre)
Contact Information
Campus location
WIN B104.B