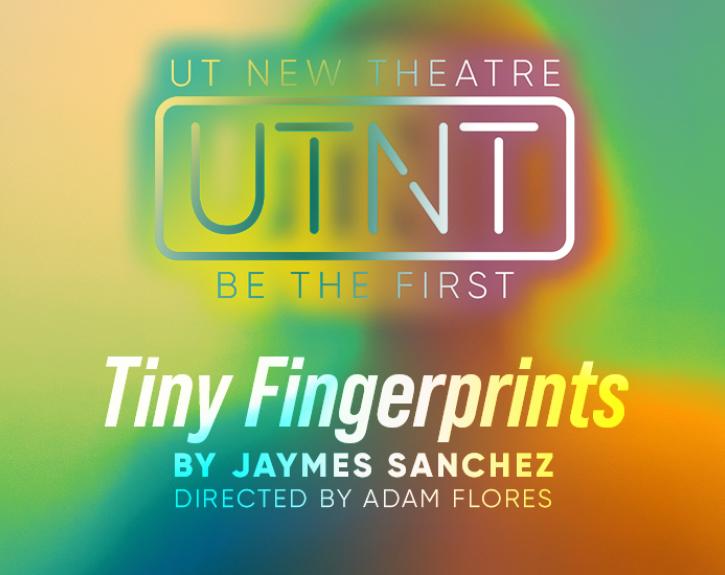 Event Details
March 3, 2022, 7:30 p.m.
March 5, 2022, 2 p.m.
March 6, 2022, 2 p.m.
Oscar G. Brockett Theatre
By Jaymes Sanchez
Directed by Adam Flores
Set at San Antonio's famous haunted train tracks, Tiny Fingerprints explores grief, the nature and power of belief and the lies we all tell ourselves to make life worth living. In this play, Bobby believes that the spirit of his dead child lives with the "ghost children" at the haunted train tracks. As Bobby falls deeper into grief and delusion, his ex-wife urges him to seek help, a famous psychic medium encourages his fantasies and a science YouTuber attempts to destroy his world with reason. As mischievous ghost children and a troubled playwright meddle in the action, Bobby's fantasies become the foundation of his life, and the destructive potential of the truth grows.
Contains mature content, imagery and themes, including discussion of suicide and the death of a child.
Runtime is 90 minutes with no intermission.
View the UTNT (UT New Theatre) playbill.
Performances
March 3 at 7:30 p.m.
March 5-6 at 2:00 p.m.
Click here to view this video on Vimeo.
Inside Look
---
All titles, dates and venues are subject to change
Attend an Event
Helpful links to help you plan your visit:
Purchase tickets and learn more about subscription packages and discounted student tickets.
Get directions and up-to-date information about campus parking and construction impacts.
Learn more about how we're keeping our community safe.
Accessible viewing options are available by request for all our venues.