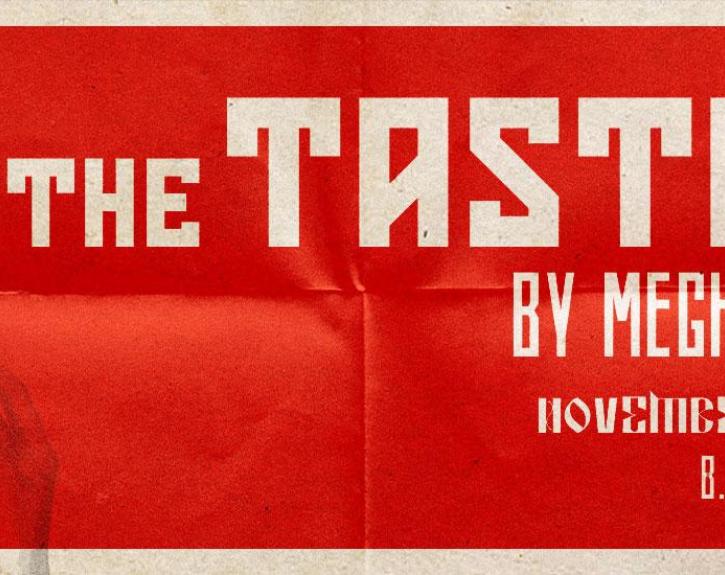 Event Details
Nov. 3, 2021, 7:30 p.m.
Nov. 4, 2021, 7:30 p.m.
Nov. 5, 2021, 7:30 p.m.
Nov. 6, 2021, 2 p.m.
Nov. 6, 2021, 7:30 p.m.
Nov. 7, 2021, 2 p.m.
Nov. 10, 2021, 7:30 p.m.
Nov. 11, 2021, 7:30 p.m.
Nov. 12, 2021, 7:30 p.m.
Nov. 14, 2021, 2 p.m.
B. Iden Payne Theatre
By Meghan Brown
Directed by Kristen Osborn
With government leaders getting poisoned left and right, the Tasters have an important job — eating delicious, gourmet meals and then waiting to see if they die. When one rebellious taster goes on hunger strike, the reverberation of her choice threatens to disrupt the order of their world and change the course of history. Equal parts Hunger Games, The Handmaid's Tale and Food Network, Meghan Brown's darkly funny, sharp new play explores the nuances of political resistance, self-interest and individual action taken to create hope in the face of hopelessness. It begs the question: when forced to choose between our ideas, personal safety and the wellbeing of humanity at large – what do we do? A play for the foodie and revolutionary in all of us.
Contains mature content, imagery and themes, including allusions to and theatrical depictions of gun violence, sexual violence, psychologial and physical abuse and mature language. Suitable for ages 17+. 
Runtime is 100 minutes with no intermission.
View the playbill for The Tasters.
PERFORMANCES 
November 3 at 7:30 p.m. (PREVIEW - This event is closed to the public)
November 4-6, 10-12 at 7:30 p.m.
November 6-7, 14 at 2:00 p.m. 
Click here to view this video on Vimeo.
Reviews and Inside Look
Attend an Event
Helpful links to help you plan your visit:
Purchase tickets and learn more about subscription packages and discounted student tickets.
Get directions and up-to-date information about campus parking and construction impacts.
Learn more about how we're keeping our community safe.
Accessible viewing options are available by request for all our venues.