Event Details
Various Locations
A collection of museum theatre performances presented in partnership with the Blanton Museum of Art and Art Galleries at Black Studies.
Students from multiple disciplines have been working together during the fall semester to devise new museum theatre pieces that explore themes of belonging, memory and community. As a culmination of this collaboration, their work will be presented in a series of free performances at the Blanton Museum of Art and Art Galleries at Black Studies.
---
AquariART (open for observing)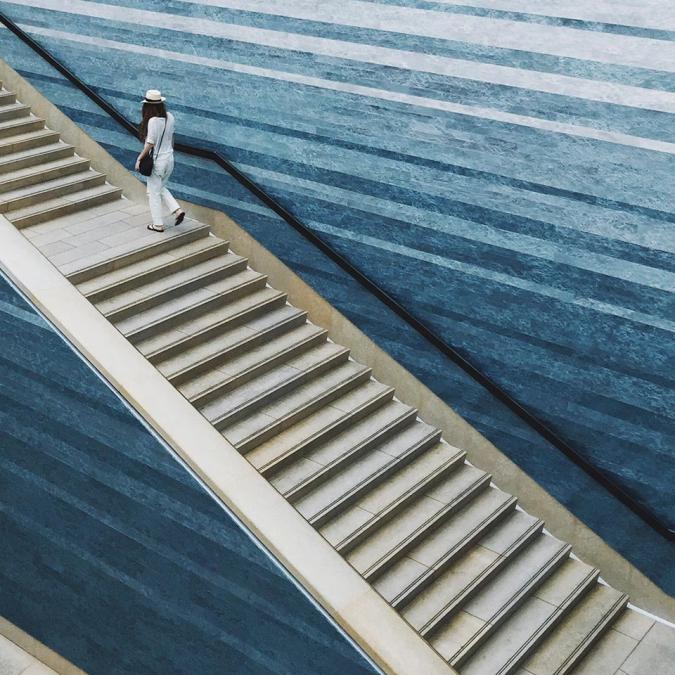 Wednesday, November 16 at 12:00-1:30
Blanton Museum of Art
AquariART is an interactive and immersive theatre experience where older adult participants can dive into the imaginative colorful oceanscape of the Blanton Museum of Art, utilizing two pieces of artwork entitled
Stacked Waters
&
Siphonophora
situated in the atrium on the first floor. Participants will listen to a story about the deep ocean animal siphonophores and be invited to share their memories of water in a guided conversation.
Created in partnership with Creative Action and Heritage Park Rehabilitation and Skilled Nursing Center. 
---
The Materials That Make Us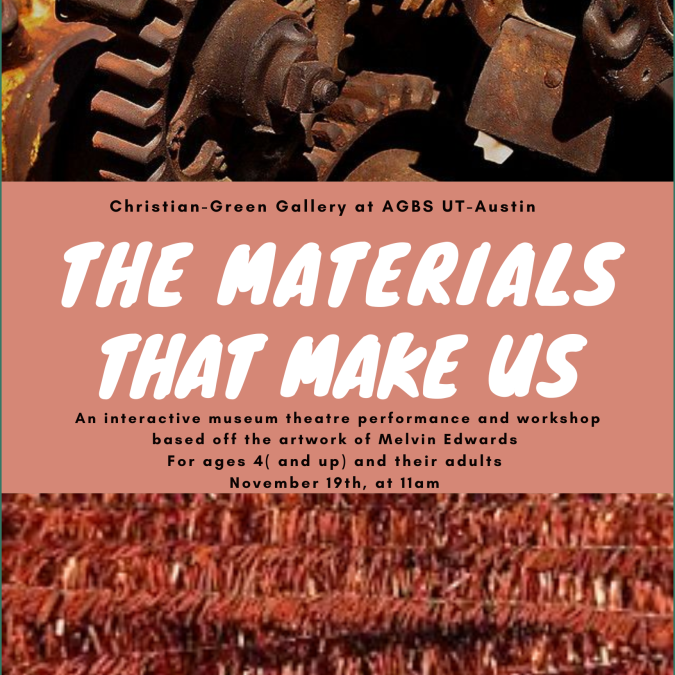 Saturday, November 19th, 11:00am-12:30pm
Christian-Green Gallery
This interactive museum theatre piece follows a young artist named Mel as he struggles with his fears of sharing his new artwork. With the support of his friends and the audience, he learns the power of telling his story and building community. Based on the exhibition
WIRE(D) and CHAIN(ED
) by Texas artist Melvin Edwards, this museum theatre piece helps young people connect with visual art and build community with their peers.
With private performances for the Priscilla Pond Flawn Child and Family Lab School and Campbell Elementary.
---
Metamorphosis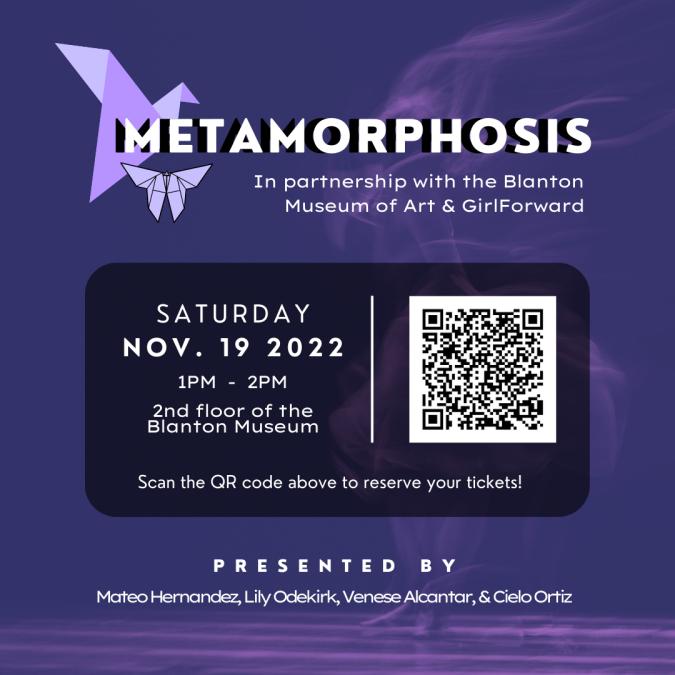 Saturday, November 19th, 1:00-2:00pm
Blanton Museum of Art
Metamorphosis is a multimedia performance project that interlaces interactive digital archive and live performance to create assemblages of moments of home and transition. Exploring the artworks of Joey Fauerso, Deborah Roberts, and Njidkeka Akunyili Crosby, this project asks audiences to engage with the visual artwork as well as participatory moments of the performance within the museum.
Created in partnership with GirlForward.
Attend an Event
Helpful links to help you plan your visit:
Purchase tickets and learn more about subscription packages and discounted student tickets.
Get directions and up-to-date information about campus parking and construction impacts.
Learn more about how we're keeping our community safe.
Accessible viewing options are available by request for all our venues.