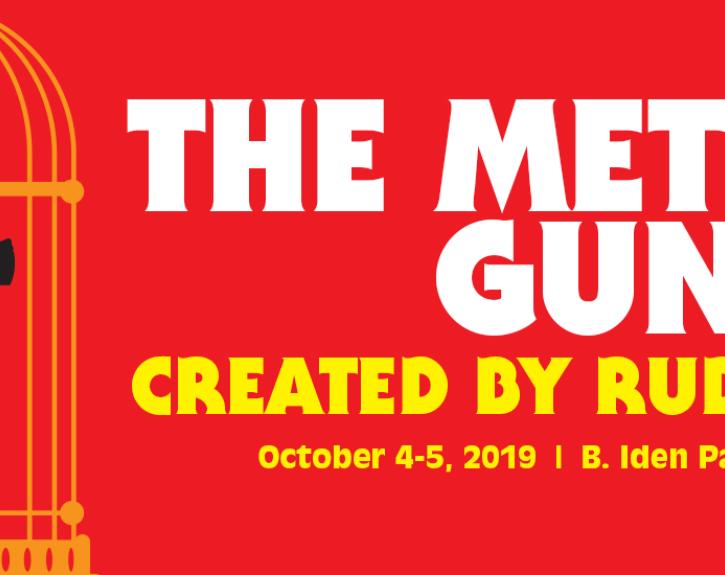 Event Details
B. Iden Payne Theatre
Created by Rude Mechs
"...a fiendish piece of post-ideological work. And like any great piece of theatre - or theory - it lies shamelessly to tell the truth." - New York Magazine Critics Pick (2011)
"Beneath its zany, passionate surfaces lie some fierce investigations into the nature of art...brilliantly orchestrated." - Time Out Chicago (2010)
Returning to the Texas Theatre and Dance stage, The Method Gun explores the life and techniques of Stella Burden, actor-training guru of the 1960s and 70s, whose sudden emigration to South America still haunts her most fervent followers. Burden's training technique, The Approach (often referred to as "the most dangerous acting technique in the world"), fused Western acting methods with risk-based rituals in order to infuse even the smallest role with sex, death and violence.
Using found text from the journals and performance reports of Stella Burden's company, The Method Gun re-enacts the final months of her company's rehearsals for their nine-years-in-the-making production of A Streetcar Named Desire. Burden left the company under mysterious circumstances in 1972. Diaries and letters from actors in the company express a sense of desperation, inadequacy and frustration inherent to the process of creating meaningful work for the stage and in everyday life. The Method Gun bounces between interior monologues, rehearsal sequences of Streetcar, and group interactions - all gleaned from historical documents - to express a longing for the return of inspiration and a more believable presentation of self in everyday life.
The Method Gun contains adult content, including language and full frontal male nudity. Appropriate for audiences 18+.
Performances 
October 4-5 at 7:30 p.m. and October 5 at 2:00 p.m.
Seating for The Method Gun will be located on the B. Iden Payne Stage. All seating is general admission.
>>> 2019/2020 Series Plus Option
Reviews and Inside Look
Attend an Event
Helpful links to help you plan your visit:
Purchase tickets and learn more about subscription packages and discounted student tickets.
Get directions and up-to-date information about campus parking and construction impacts.
Learn more about how we're keeping our community safe.
Accessible viewing options are available by request for all our venues.