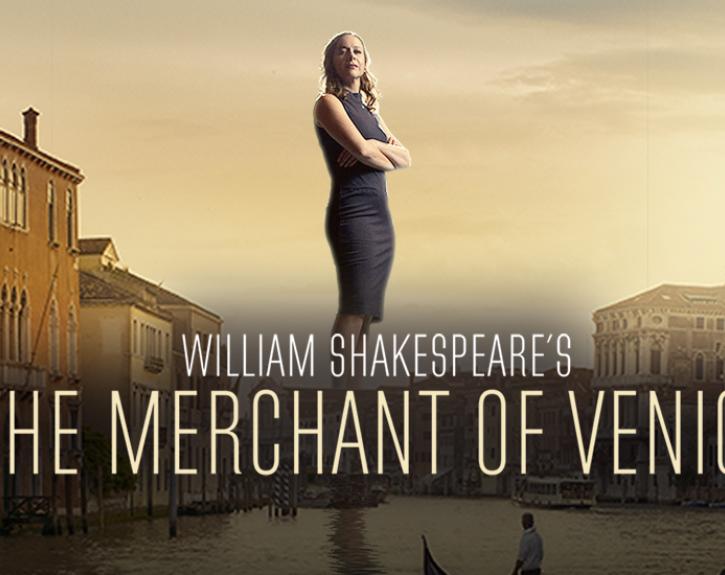 Event Details
Nov. 14, 2018, 7:30 p.m.
Nov. 15, 2018, 7:30 p.m.
Nov. 16, 2018, 7:30 p.m.
Nov. 18, 2018, 2 p.m.
Nov. 27, 2018, 7:30 p.m.
Nov. 28, 2018, 7:30 p.m.
Nov. 29, 2018, 7:30 p.m.
Nov. 30, 2018, 7:30 p.m.
Dec. 1, 2018, 2 p.m.
Dec. 1, 2018, 7:30 p.m.
Dec. 2, 2018, 2 p.m.
Oscar G. Brockett Theatre
By William Shakespeare
Directed by Adam L. Sussman 
A businesswoman, hated for being Jewish, tries to break into the clique of rich men who run Venice. A wealthy merchant seeks to buy the love of a young man. A sheltered heiress attempts to escape her dead father's will. One of Shakespeare's most controversial and misunderstood plays, this production of The Merchant of Venice tackles, head-on, the topics of anti-Semitism, misogyny and homophobia in society. 
Part scathing social satire, part romantic comedy, part revenge thriller, The Merchant of Venice defies expectations and asks us to examine what hatred we hold in our hearts. 
The running time for The Merchant of Venice is approximately two hours and 45 minutes with one intermission. 
View The Merchant of Venice Playbill.
Performances 
Preview: November 14 at 7:30 p.m. 
Opening: November 15 at 7:30 p.m. 
Additional Performances: November 16, 27 - 30, December 1 at 7:30 p.m. and November 18, December 1 - 2 at 2:00 p.m. 
The performance of The Merchant of Venice on November 25 at 7:30 p.m. has been canceled. 
Community Engagement Events 
There will be a post-performance discussion with members of the Community Engagement team immediately following the performances on November 14, November 30, December 1 (2:00 p.m.) and December 2 in Winship Building Room 1.134.
Reviews and Inside Look
Attend an Event
Helpful links to help you plan your visit:
Purchase tickets and learn more about subscription packages and discounted student tickets.
Get directions and up-to-date information about campus parking and construction impacts.
Learn more about how we're keeping our community safe.
Accessible viewing options are available by request for all our venues.