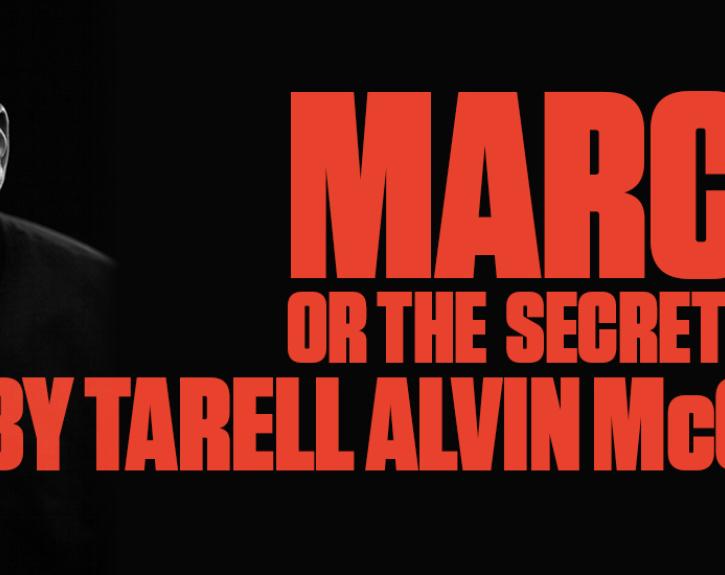 Event Details
Oscar G. Brockett Theatre
By Tarell Alvin McCraney

Directed by Charles O. Anderson and Robert Ramirez
Marcus is sixteen and "sweet." Days before Hurricane Katrina strikes the housing projects of Louisiana, the currents of his life converge, overflowing into his close-knit community and launching the search for his sexual and personal identity on a cultural landscape infused with mysterious family creeds. The provocative, poignant and fiercely humorous coming-of-age story of a young gay man in the South, Marcus; or the Secret of Sweet is the stirring conclusion of The Brother/Sister Plays by Academy Award-winning playwright and screenwriter, Tarell Alvin McCraney (Moonlight). 
Described as "one of the most startling new voices to emerge in the American theatre," McCraney's plays often embody the voices of those historically silenced to weave multidimensional stories infused with mythology, poetry and ritual. "I lived in the other America, the America that doesn't always get depicted in the cinema. The America that we are told to pretend isn't there," shares McCraney. "In an attempt to create theater that told untold stories, that gave voice to another half of America, I created The Brother/Sister Plays."
View the Marcus; or the Secret of Sweet playbill
Performances
Preview: February 26 at 7:30 p.m.
Opening: February 27 at 7:30 p.m.
Additional Performances: February 28–29, March 3–7 at 7:30 p.m. and February 29, March 1, 8 at 2:00 p.m.
Post-Performance Discussion
There will be a post-performance discussion with members of the cast and creative team immediately following the performance of Marcus; or the Secret of Sweet on Thursday, March 5 at 7:30 p.m. 
Reviews and Inside Look
Attend an Event
Helpful links to help you plan your visit:
Purchase tickets and learn more about subscription packages and discounted student tickets.
Get directions and up-to-date information about campus parking and construction impacts.
Learn more about how we're keeping our community safe.
Accessible viewing options are available by request for all our venues.