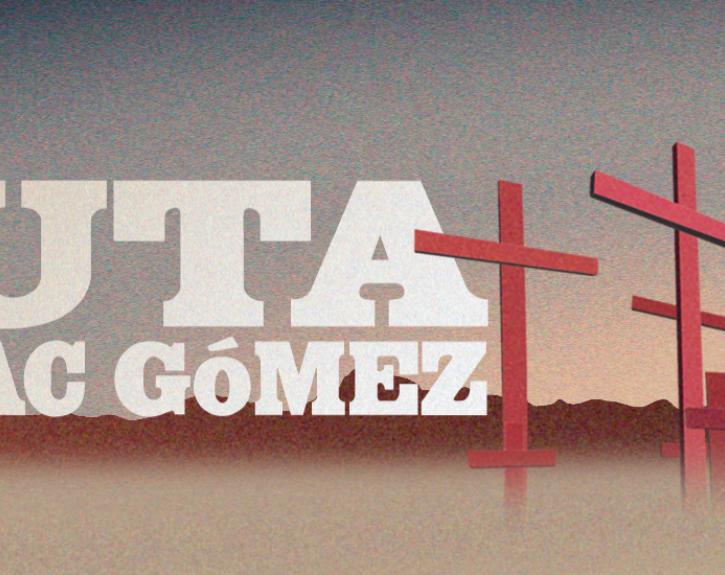 By Isaac Gómez
Directed by Anna Skidis Vargas 
The heartbreaking story of a border town, a bus route and the women of Ciudad Juárez who are disappearing. Inspired by real testimonies from women affected by the ongoing femicides along the border, Isaac Gómez's La Ruta weaves together beautiful storytelling and music in a celebration of the resilience of Mexican women in the wake of tremendous loss.
For at least two decades, the women of Juárez, known as "the capital of murdered women," have been disappearing along the bus route to and from the U.S.-owned maquiladoras where they work. Despite the dangers, the promise of opportunity and paid jobs forces them to make the trip along la ruta as they struggle to support their families. The play shifts back and forth through time following the story of two mothers, Yolanda and Marisela, as they fight to uncover the truth about their missing daughters.
Contains mature content and discussion of violence against women. Some audiences may find content presented as part of this piece triggering. Suitable for audiences 17+. 
La Ruta is approximately 90 minutes with no intermission. 
Learn more about La Ruta
Vi
Performances 
October 23 at 7:30 p.m. CST
October 24 at 7:30 p.m. CST
Performances of 
La Ruta
 have now concluded. Those interested in lending support for this project and the work of Texas Theatre and Dance may do so 
here
. (Please note that this support does not include the ability to stream the performance after live shows have concluded). 
Inside Look
Accessibility 
To request accessible viewing options for virtual performances, please notify us HERE no less than one week prior to the event date. Services are not guaranteed for all events, but we will make every effort to accommodate all requests. Please specify your preferred language when submitting your request so we can make arrangements accordingly. 
Please note that the window to submit requests for La Ruta has now closed.
---
The world premiere of La Ruta was produced and presented at Steppenwolf Theatre Company, Chicago, IL;
Anna D. Shapiro, Artistic Director and David Schmitz, Executive Director 
This project was developed with support from the Pivot Arts Incubator Program at Loyola University Chicago
---
Titles, dates, artists and venues are subject to change. 
Attend an Event
Helpful links to help you plan your visit:
Purchase tickets and learn more about subscription packages and discounted student tickets.
Get directions and up-to-date information about campus parking and construction impacts.
Learn more about how we're keeping our community safe.
Accessible viewing options are available by request for all our venues.