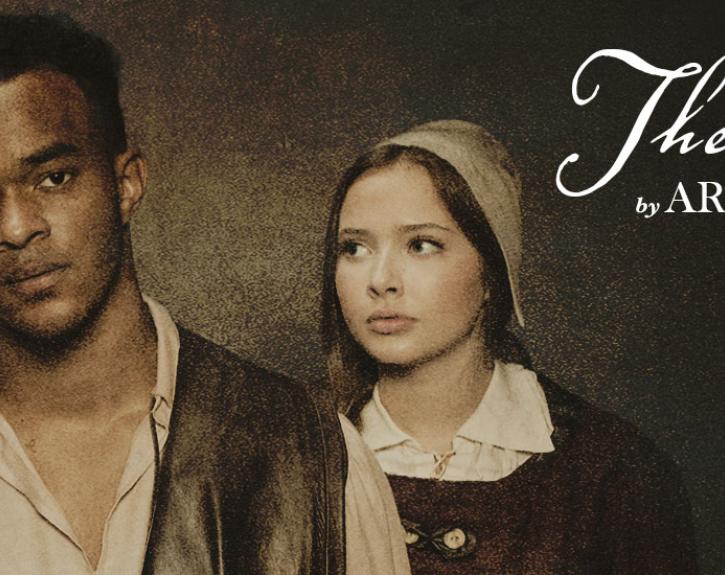 By Arthur Miller
Directed by Michael Fry
Accusations of witchcraft turn neighbor against neighbor in 17th century Salem, Massachusetts. The malicious trials that follow reflect the mob psychology of a community paralyzed by terror, in which piety and righteousness are masks for malevolent greed and self-interest.
The Crucible was originally written as an allegory for 1950s McCarthyism and the House Committee on Un-American Activities, which accused thousands of Americans of being communists or communist sympathizers.
Arthur Miller's Tony Award-winning masterpiece continues to resonate in our contemporary society.
The running time for The Crucible is approximately three hours and includes one intermission. The Crucible contains adult themes that may not be suitable for children under the age of 12.
This production of The Crucible would not be possible without the extraordinary talents of co-directors Robert Ramirez and Jess Shoemaker who guided the production through the final weeks to opening night. The Department of Theatre and Dance is very grateful for their extraordinary contributions.
View the playbill for The Crucible.
Performances 
Preview: November 8 at 7:30 p.m.
Opening: November 9 at 7:30 p.m. 
Additional Dates: November 10, 12, 14-18 at 7:30 p.m. and November 12, 18-19 at 2:00 p.m.
Reviews and Inside Look
Attend an Event
Helpful links to help you plan your visit:
Purchase tickets and learn more about subscription packages and discounted student tickets.
Get directions and up-to-date information about campus parking and construction impacts.
Learn more about how we're keeping our community safe.
Accessible viewing options are available by request for all our venues.