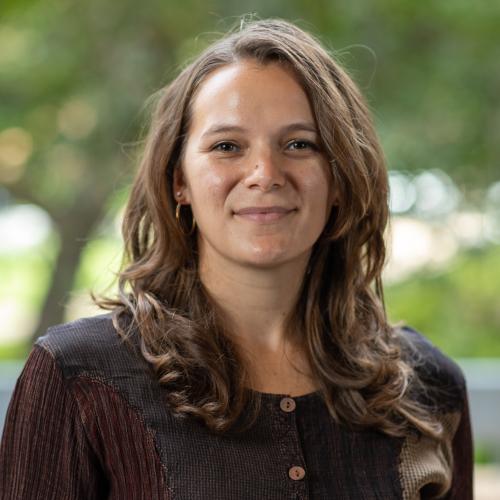 Undergraduate Admissions Coordinator

Undergraduate Executive Committee Member
Natasha Small (she/her) is the Undergraduate Admissions Coordinator for the Department of Theatre and Dance at The University of Texas at Austin. She oversees the application process for four undergraduate programs, coordinates auditions and interviews and manages the scholarship process for the department. Originally from Salisbury, North Carolina, Small graduated with a B.A. in Dance Studies from Appalachian State University. Small is a co-director of ZATERO Dance, a modern dance company based in Austin, Texas. Since moving to Austin in 2015, Small has worked and performed throughout Austin with Annette Christopher, Articulate Austin, Austin Shakespeare Theatre, Circuitous Dance/Kate Warren, Diverse Space Dance Theatre, Lisa Nicks and her Band of Wild Ponies, Shrewd Productions, RAW PEAR and ZATERO Dance.
Contact Information
Campus location
WIN 1.130