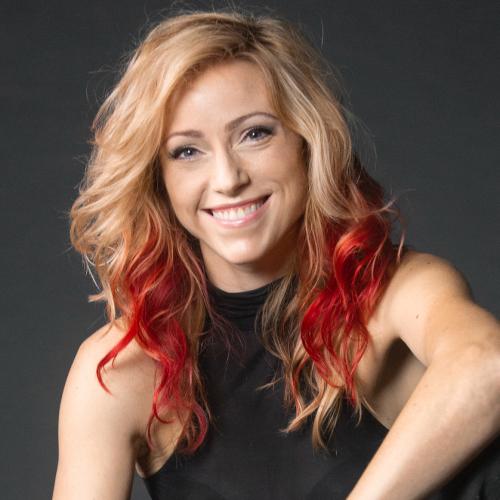 Assistant Professor of Practice, Dance
Born in Alaska and raised in Austin, Dorothy O'Shea Overbey grew up training at Ballet Austin and studying classical piano with The University of Texas at Austin professor Dr. Amanda Vick Lethco. She began dancing corps de ballet roles with Ballet Austin at the age of 14. After earning a B.F.A. in Dance and a B.A. in Philosophy from Southern Methodist University, Overbey went on to dance with Colorado Ballet, David Taylor Dance Theater, Ballet Nouveau Colorado (now Wonderbound), Aspen Santa Fe Ballet and California Ballet. Overbey moved to New York in 2004, where she danced with Fugate/Bahiri Ballet New York, Dances Patrelle, John-Mark Owen Presents, Brian Carey Chung and Jennifer Lott. She also studied with David Howard, Zvi Gottheiner, Nancy Bielski, Christine Wright and many other esteemed dance educators.
Overbey is a partner/owner of First Street Studio, as well as the founder and director of Red Nightfall Productions, which creates films, live productions and immersive experiences that seek to amplify the voices of emerging artists. Overbey is also the co-founder of Austin Community Ballet, an organization of dancers in the Austin area that offer professional-level ballet classes in an open, collaborative, non-hierarchical environment. Overbey is also a dancer, choreographer and artistic advisor with Ventana Ballet.
What do you enjoy most about being a part of UT Theatre and Dance?
I am grateful to be part of this vital and dynamic faculty, who are not only prolific artists and creators, but potent activists and true artist-citizens.
What is your favorite thing about Austin?
Austin is an exciting place to be right now - this is a time of meteoric growth and expansion! I am on a mission to preserve and protect the performing arts community, maintaining affordable space and creating opportunities for art and artists to thrive.

Ballet, Contemporary Ballet, Ballet Repertoire, Pilates, Gyrotonic™, Gyrokinesis™, The Feldenkrais Method™, Yoga, Choreography, Immersive Theatre, Film
Ballet Technique, Experiential Anatomy, Projects in Dance Repertory and Performance, Ballet Repertoire, Somatics, Co-Artistic Director, Dance Repertory Theatre
Beautiful World - 2021-2022
Co-choreographer and co-producer; Ventana Ballet World Premiere; original composition "A Million Alien Gospels" for string quintet by Michael Alec Rose
Crone - 2017-2022
An ongoing film, live production and dance/theatre cross-media production that tells the story of a young woman who has lost everything and must choose forgiveness or revenge.
The Watchmaker's Song - 2018-2022
Immersive dance/theatre re-telling of The Nutcracker, influenced by the original E.T.A. Hoffman story.
Shostakovich Sinfonia - 2018-2019
Long Center Rollins Theatre, Austin Camerata, 2018 Dance Repertory Theatre, Texas Theatre and Dance, B. Iden Payne Theatre, 2019
Contact Information