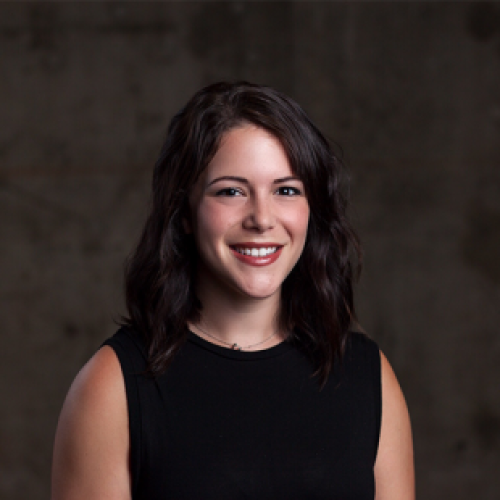 Communications Specialist
Megan Bommarito joined the Department of Theatre and Dance in fall 2014, where she currently serves as the Communications Specialist. In her role, she assists in managing marketing, publicity and advertising efforts on behalf of Texas Theatre and Dance as well as overseeing the ticketing and guest services staff. Megan also serves as a staff producer for the Cohen New Works Festival. 
Born and raised in Dallas, Texas, she has been involved in theatre, dance, music and visual arts since childhood. She began her university studies in architecture and design before changing course to receive a B.A. in English with a minor in philosophy and a Business Foundations Certificate from McCombs School of Business at The University of Texas at Austin. 
Bommarito previously worked in marketing and development at Dallas Children's Theatre (Dallas, Texas) and in marketing and communications at The Albany (London, England). She previously served as a board member and secretary for Salvage Vanguard Theatre (2018-2023), a volunteer with Fusebox Festival and is regularly involved in several theatres and arts organizations in the Austin area. She is a member of Americans for the Arts, Theatre Communications Group and Austin Creative Alliance. During her time at the university, she was a member and section leader of The University of Texas Longhorn and Symphonic Bands (french horn) and was involved in numerous service and performance-based organizations across campus, including Tau Beta Sigma (Beta Gamma). She is a dual Italian-American citizen and enjoys travel, design, cooking and the performing arts and is currently training in aerial silks (Sky Candy).  
Contact Information
Campus location
WIN 1. 144